Principal 88876 is not active for one of the following reasons:
The member has found all the Independent Sales Reps they need at this time.
The Principal has requested that their profile be hidden or inactivated while they process existing contacts.
That user is not an active Principal.
The ID does not exist.
Some Testimonials from our members
Rep Member #10331: "I just stumbled onto your site. It is awesome, I'm very Impressed! I've already received two phone calls from manufacturers!" - L. Spagnolo, Territory Manager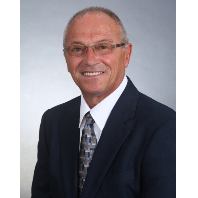 Rep Member #19204: "I have been working with RepHunter for a number of years and have always had good success, but in the last 9 months I have added 5 new RepHunter manufacturers to my list of clients! This has dramatically increased my business / revenue!! We have been in business for 21 years and because of RepHunter this could be our best year ever! Also, the staff at RepHunter is always available to help!" - Jerry Campanella, Sales Rep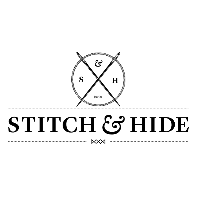 Principal Member #71250: "Good site. I found and set up relationships with a number of reps. This concludes our second search." - Dennis MCcLaughlin, Stitch & Hide

Principal Member #15704: "I think your service is great! Your responsiveness to my needs has been terrific. I am a very conscientious user, of your service, and have followed up on your leads, and it has produced some results." - Ruth Hackett, Port Florelle Designs

Rep Member #41926: "WOW! Thank you for taking so much time analyzing my profile. That was very professional AND kind of you. Rep Hunter is a very POWERFUL tool for me and I hope for a long lasting relationship." - Brad Shattuck, Darb Sales & Service

Principal Member #31433: "This is my third time re-subscribing to RepHunter. Site is incredible. Great service. I have staffed three start-ups with you guys. Cannot wait to get started again!" - Patrick Lee, Top Line Ventures

Principal Member #17203: "We need to put our account on hold for a while. We really have more interest than we can say grace over." - William Lewis. JointHeat, Inc.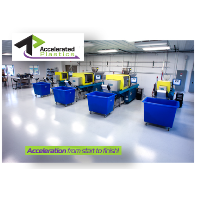 Principal Member #70779: "Thank you for all of assistance over the past two months. You have been great. Your service has been a great method to connect with the representatives that we were looking for. Your service was invaluable in researching and placing representatives in our target areas throughout the United States. We intend to use your service again if the situation requires it. Your site was user friendly and very easy to navigate. I would highly recommend your service to any organization looking for representatives. Check out my comments on the cancellation page of your site, I gave you a huge thumbs up!!! Again, thank you personally for all the help that you had given me. Seriously, your patience and direction made it easy for me to navigate through your site. Take care Brenda and I hope that we cross paths again! Thank you!" - Ken Heintz, Accelerated Plastics

Principal Member #21610: "We THANK-YOU for your services...at this time we would not need to renew our membership. As your services have worked so well we need time to establish our sales force with the applicants your site was able to provide." - Joe Deck, Lean Technologies LLC

Principal Member #70561: "We have effectively filled the territories needed and for the foreseeable future will not need to continue looking for reps. The service has been good and works well." - Charles Schaul, Alsset Engineered Products, LLC

Principal Member #52842: "You have been very helpful. We have made some good contacts and will see where they take us. Thank you for your service." - Jeff Heywood, Coast Fabrication Inc.

Principal Member #70771: "Got all the reps we need for now! Will be back soon!" - Cody Swann, Country Shore, LLC

Principal Member #28533: "I have so many reps I'm trying to set up from just a one month subscription that I need to catch up before looking for more! I am very pleased with RepHunter.net!
" - Kelli Clough, My Lullabug

Principal Member #32977: "Brenda, your website is amazing and I find myself after being on it for just a few weeks overwhelmed by the responses/results. I may need to put a hold on my account again as I literally can't keep up with the requests. This is the 2nd time I have had to cancel because of overwhelming responses from your website. With Rephunter, you get much more than you pay for and I thought I would subscribe longer than 1 month this time but as I said, 'It works!'" - Jerry Erickson, Advanced Mobile Power Solutions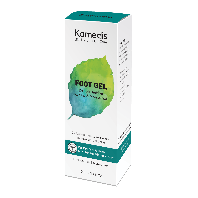 Principal Member #73664: "I had some success and I am happy with your service. For now I achieved my goals. Will be back." - Roni Kramer, Kamedis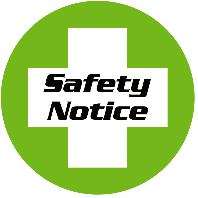 Principal Member #66711: "This site is great! We didn't expect results so quickly! Thanks for an awesome service!" - Dennis Albert, Safety Notice Corporation

Principal Member #80018: "I own a startup company with a new product and didn't know the first thing about marketing. I was at a standstill. At first I was skeptical about your RepHunter services. But after signing up with the service it has changed my business completely. You are better than Shark Tank. Thank you much." - Mike Barnes, GM Labs

Rep Member #39332: "RepHunter.net is a great site for reps looking for new lines and companies looking for reps. I belong and use the site constantly. Highly recommended!" - James E. Comment, James E. Comment & Assoc.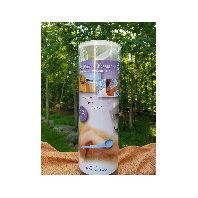 Principal Member #54859: "I will be subscribing again in January or February. I love your service, very professional. There were 10 reps who didn't get back to me, but overall many did and I am now in contact with several. I need to put my subscription on hold for now during holidays and also be have a chance to call some of the reps who I have not reached yet, as well. You guys really do rock and I will be back. Thanks much." - Lynda Moyer, Soothe-Your-Skin CO

Principal Member #40831: "Rephunter is the best!!! The employee at rephunter, Brenda Sorensen is just amazing. She helped me from getting infomation, to signing up, then through the training and finally to use rephunter to maximize my dollars. I am so satisfied with them that I would recommend this to everyone and then more! I love Rephunter!" - Zafreen Nayani, AccuExpress Provider services, LLC

© Copyright 2001-2019 RepHunter, Inc. All Rights Reserved.