Principal 87449 is not active for one of the following reasons:
The member has found all the Independent Sales Reps they need at this time.
The Principal has requested that their profile be hidden or inactivated while they process existing contacts.
That user is not an active Principal.
The ID does not exist.
Some Testimonials from our members
Principal Member #16378: "RepHunter has been great. I intend to renew later this month." - Randy Mudarri, Metamorphosis East, Inc.

Principal Member #15274: "Thank you, Matt. This is a renewal of our previous subscription, so we are familiar with your system. We have brought on three reps, so far, so the experience has been good." - Matt Ross, Eco-Smart, Inc.

Principal Member #8011: "Thank you so much for your invaluable resource, Rephunter.net. It has provided outstanding exposure for our product to a very talented database of reps. In addition to a great site, your personal counsel has been tremendously helpful to our business. Trust me, I am spreading the word. Thanks." - Meaghan D. Moody, The Attaché, a division of FFA Inc.

Rep Member #18176: "I found your site to be one of the best online sites for potential clients. I thank you for your time and accessibility to so many products." - Tru Welborn, Sales Rep

Principal Member #59632: "We are simply heading into a very busy season and I won't be able to continue to manage the reps. WE WILL BE BACK! The primary reason is that you don't penalize us for taking a couple months off. Allowing us to renew at the $99.00 rate and retain our contacts in a couple of months is GREAT business and is the reason that we'll return to your service. Thank you so much." - Brian Williamson, Zimmzang, LLC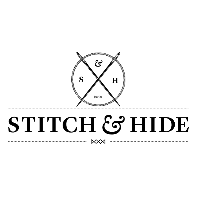 Principal Member #71250: "Good site. I found and set up relationships with a number of reps. This concludes our second search." - Dennis MCcLaughlin, Stitch & Hide

Principal Member #71136: "We have enough reps at this point from Rephunter. We will join again when we need more reps." - Roger Salandy, All Cloud4

Principal Member #52629: "I have been pleased with the quality of your service and your attention to customer service. I have contacted several reps through your service and our company is well on its way to establishing a sales forces throughout the United States and Canada thanks in part to your service. Thanks for the quality service." - Peter Thompson, DirectImage Cards

Principal Member #28337: "I am very pleased with the results RepHunter has offered and have perhaps taken on as many as ten qualified independent representatives as a result of my listing. The product you offer is of high quality and value." - Davis Wolf, Ice Jacket, Inc.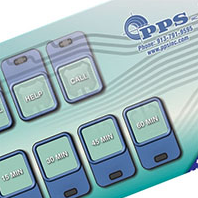 Principal Member #72733: "I will say I have enjoyed using the service. We have written agreements in place with 3 reps, 2 covering territories on the east coast and another in the Northwest. I found the platform to be user friendly and would recommend your service to others. It would also be my recommendation to stay on the monthly maintenance plan until we have located 2 more reps for the Southeast and Southwest." - Todd Horttor, PPS, Inc.

Rep Member #69599: "I really like your website - it's perfect for reps and suppliers." - Bill Bowler, Sales Rep

Principal Member #58820: "Thank you guys so much for providing a service that actually works and is affordable at the rate you guys charge. We are working pretty much exclusively with one sales rep company now but we will be back to use RepHunter again when we need more reps. Thanks again!" - John Burton, Session Savers Sunscreen

Principal Member #69408: "Worth every penny. Very impressed at quality of contacts! I'm cancelling because I was overwhelmed within 2 weeks. My expectations have been met. Congrats on an excellent service." - Gary Armstrong, Alpine Innovations, LLC

Principal Member #55883: "Need to place on hold for now....all rep positions are full." - Jan Hand, Recherche Furnishings, Inc.

Rep Member #40892: "Brenda, thought I would just drop you line to let you know what a great job you are doing. Your website has helped me to grow my Rep business. I have used you for 2 years now and can really tell the difference in your leads verse's other Rep websites. I especially like your prompt attention when I have a problem. You get back to me very quickly to solve any problem I might have. Keep up the good work." - Lane S. McCutcheon, Sales Rep

Principal Member #41402: "Brenda Sorensen, thanks for your help. Thanks to your web site we found reps for 90% of the country, and only have WA, OR, and ID to fill. We received many responses to our posting, and several multi-man and single rep agencies contacted us with interest in representing our company. We were able to turn over existing business to the reps we put on in each territory, as well as introduce new products for them to introduce to our end user and distributor accounts. We are also in print with our new 2010-2011 catalog to assist them in developing new accounts. As a former Independent rep myself, I appreciate the value of RepHunter and wish they were around when I started my first rep business in 1983." - Robert Damesworth, Suburban Tool, Inc.

Principal Member #7122: "Thank you, Jeff: you are one of the very few website developers who actually listen to feedback from their customers, and implement changes that help. As a newcomer to using reps, I have done an in-depth study of rep websites and what each one has to offer, and RepHunter is, by far and away, the easiest to use, the most cost-effective, and it has allowed me to be in control of who I want to contact every step of the way. I have already hired 10 reps, and it's not easy to do when you can't interview them face to face. Keep up the good work." - Marjorie Upton, Your Bag Lady

Rep Member #4573: "Dear Sirs: Thank you very much for developing Rephunter.net. What an excellent service to provide for Independent Reps and Manufactures to connect. We look forward to using your web site to promote our services to those manufactures needing representation in the Southeast Texas and Southwest Louisiana area." - Charles Cole, Sales Rep

Principal Member #8378: "We have obtained four new Sales Reps and are working on signing on a fifth. We are all set for now, so I would like to put our monthly listing on hold until we need to do it again." - Bill Parrish, Industrial Transfer and Storage, Inc.

Principal Member #31515: "Thank you for all you do. It is a great service." - Beth Foulk, Optimation

© Copyright 2001-2019 RepHunter, Inc. All Rights Reserved.