Principal 87449 is not active for one of the following reasons:
The member has found all the Independent Sales Reps they need at this time.
The Principal has requested that their profile be hidden or inactivated while they process existing contacts.
That user is not an active Principal.
The ID does not exist.
Some Testimonials from our members
Rep Member #1825: "I have worked in the rep business now for over 30 years, and I have met the high, and the low in this business world. I have clients in every major, and all the minor countries around the world. I can say, without regard that REPHUNTER has the best, focused service for both the rep today seeking to make his living, and the new company, or the major corporation. They have a screening formula for the reps that is the finest [and] for the companies that is the Leader in this industry. We have made it our First stop to seek new companies to add to our long list of the highest quality companies. I am always contacted by more fine companies from RepHunter's great referrals. I very proudly recommend [RepHunter]." - William Schooler, Schooler & Associates, LLC

Principal Member #40831: "Rephunter is the best!!! The employee at rephunter, Brenda Sorensen is just amazing. She helped me from getting infomation, to signing up, then through the training and finally to use rephunter to maximize my dollars. I am so satisfied with them that I would recommend this to everyone and then more! I love Rephunter!" - Zafreen Nayani, AccuExpress Provider services, LLC

Rep Member #8379: "In my opinion, you have the best rep site on the Web." - Kevin Kelly, Sales Rep

Principal Member #17384: "Great job RepHunter!" - Bob Taylor, American Label & Screen Printing

Principal Member #66572: "This is one of the best search engines I've used. I will be back." - David Pennington, CMG

Principal Member #50019: "Your service allowed me to identify multiple [reps] and select the best candidate for our rep position." - Dave Kasprzak, WellLocators

Principal Member #6894: "Dear RepHunter.net: Your service has been invaluable in helping us establish a sales network. Really and truly an incredible service, and more than worth every penny. I'm very happy to have found you. In one month, we've gone from a standstill to active representation covering almost the entire US. I'll definitely be raving about your service to my associates. Thanks again." - Gary DosSantos, ImmSolve LLC.

Principal Member #9001: "Being an Australian company wanting to break into the US market with a new product was proving to be quite a maze until I came across your Rephunter site. My listing with Rephunter has been a success and I have secured the services of 4 interested parties who believe our product has great potential for them. I have formed an association with a company for warehousing, sales and distribution and the principal will also co-ordinate the other sales people throughout the USA. I originally had reservations at listing on a website unknown to me, but those reservations have been truly dispelled by the quality of people who have responded to my listing. I am recommending your site to a number of organisations in Australia." - Kevin Driscoll, Starbrush International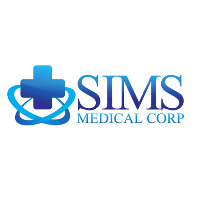 Principal Member #21075: "We have successfully hired representatives for all of Canada thanks to RepHunter!!! Thank you very much - we were very pleased with the services provided." - Indu Bains, SIMS Medical Corp

Principal Member #32977: "I'm a rephunter fanatic – It's been the best money my company has spent. The problem I have is we were only looking for 5-10 reps and we've found them in record time. I will be back as a customer within a month or two. I am overwhelmed by the tremendous responses I'm getting from Rephunter. In fact, it's been too successful as I cannot keep up with the reps who are interested in our products. I've only used about 1/3 of my paid contacts so far. Can I put my account on hold for a couple months until I get caught up on my contacts? I'm serious, the response has been overwhelming!" - Jerry D. Erickson, VoltageX Brands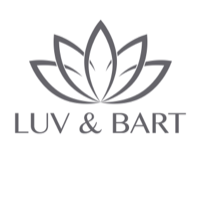 Principal Member #87357: "We love your service and will definitely be back when we are ready to find new reps. We had a successful placement and would like to hold off on new reps until we see how this one works out and when we're ready for a new territory. Many thanks!" - Sarah Luvisutto, LUV & BART

Click here to view this member's website.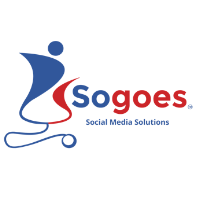 Principal Member #75585: "RepHunter works! Brenda was wonderful in helping set up our account and helping us get started. Just in a few weeks now, we have our first sales rep signed and selling our Sogoes healthcare Social Media Software Services. A good Match ... a proven sales opportunity with monthly residuals and a qualified sales rep who immediately got the power Sogoes and Social Media relationship out-reach in the Healthcare market. Where there is a way, there are sales reps on RepHunter to make it happen!" - David J. Morgan, Sogoes, LLC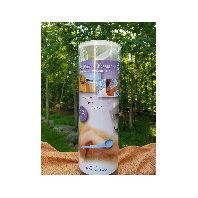 Principal Member #54859: "I will be subscribing again in January or February. I love your service, very professional. There were 10 reps who didn't get back to me, but overall many did and I am now in contact with several. I need to put my subscription on hold for now during holidays and also be have a chance to call some of the reps who I have not reached yet, as well. You guys really do rock and I will be back. Thanks much." - Lynda Moyer, Soothe-Your-Skin CO

Principal Member #24102: "We all at MCM Marketing want you to know how productive our subscription to RepHunter has become for us. Indeed, over the last month we have met scores of highly qualified sales representatives and are now concluding all the arrangements with a significant number of them to bring them into our company.

Thank you for your help and guidance in the early days, when we were still new to RepHunter." - Joe Sewald, MCM Marketing

Principal Member #31897: "H*llova site! I like this. Your site features are a little bit of genius. Whoever put it together did a good job. I wish I would have thought of this idea." - Lee Gnatzig, Ad-Ventures

Principal Member #67709: "I would highly recommend RepHunter to anyone seeking sales representation for their product. Response rate was high, and professional, and I am excited about the increased exposure for my product this retail season. I intend to use RepHunter again. Thank-you." - Vesna Bailey, OMNI Publishing

Rep Member #46003: "I think you have a great site. I have been in sales for over 50 years and still going strong. Why didn't we have Rep Hunter back in the Sixties? Thanks again." - Richard Dietrich, Sales Rep

Principal Member #30091: "Your service to our search for Reps throughout the country has been invaluable. We have now hired all the reps we need. Should we need to add reps in the future we will most certainly use RepHunter again." - Michael Wood, Ace Evert, Inc.

Principal Member #71509: "I currently am working with 3 reps!! I'm going to work with these reps, then when I get ready for more, I'll be back!! Thanks!!" - Rosanne Hodges, Archer & Cove

Rep Member #55043: "Brenda, I wanted to thank you for your help. For about the last 2 years I have had growth but needed some new ideas. I stumbled across your site and have to say, what a wonderful experience. Before I was done browsing, there was already somebody that contacted me about repping his product. If you ever have any ideas you want to share with me, I will sure take them." - Kyle O Erickson, KOES Reps

© Copyright 2001-2019 RepHunter, Inc. All Rights Reserved.