Principal 87357 is not active for one of the following reasons:
The member has found all the Independent Sales Reps they need at this time.
The Principal has requested that their profile be hidden or inactivated while they process existing contacts.
That user is not an active Principal.
The ID does not exist.
Some Testimonials from our members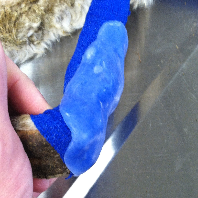 Principal Member #76537: "I had a great experience and would recommend your service!" - Kate Liddle, MakeITMarketUSA

Principal Member #8011: "Thank you so much for your invaluable resource, Rephunter.net. It has provided outstanding exposure for our product to a very talented database of reps. In addition to a great site, your personal counsel has been tremendously helpful to our business. Trust me, I am spreading the word. Thanks." - Meaghan D. Moody, The Attaché, a division of FFA Inc.

Rep Member #57405: "Great site!" - Curt, Sales Rep

Rep Member #37482: "I referred my friend to you yesterday. I gave him a rave review and I am very certain he will be using you to locate several reps in the near future. Thanks again for being a terrific resource. We have always used RepHunter to find new lines to represent. As we are expanding sometime in the near future we will begin to recruit additional sales reps to work for us as well. Thanks!" - Steven J Husak, Continents Apart, LLC

Principal Member #64527: "Your service is a benefit to our company. Will come back and use the service in the near future." - Sam Gaither, AIM Sports, Inc

Rep Member #15734: "I have been very pleased with the quality of products and manufacturers that I have been able to contact through your listing. Your service is indeed a valuable source for reps." - Joel Tumale, Sales Rep

Rep Member #12388: "Thank you for your help the site is awesome." - Neil Golden, Sales Rep

Principal Member #23134: "We do not wish to renew our active status on the rephunter website effective at the end of the current time period. We have so many reps to train and further screen that pursuing more at this time would be counter productive. After we have trained the current team, we will return to rephunter as an active participant.

Just as a note for you, we have found rephunter.net to be the most helpful and productive recruiting tool that I have ever used. It has been a pleasure using this tool, including the very user-friendly software, and with dealing with you and the others at rephunter." - Bob Worth, Imark Industries

Principal Member #12300: "So far your service is working really well for me. To my surprise, I have gotten more contacts from reps looking for new lines than I have from contacting reps, although that is working as well." - Mike Schatzki, Negotiation Dynamics

Principal Member #30945: "It is an excellently run program. I am certain we will be back." - Richard Rossi, Beltway Inc.

Rep Member #17522: "I have successfully acquired 3 awesome lines." - Priscilla Mitchell, Sales Rep

Rep Member #12760: "Your website has been very helpful. I've been using Rephunter for ten years now and made very good connections. Brenda, your customer service has been excellent and I would recommend Rephunter to everyone who wants to increase sales. Thank you." - Robert Salzman, Sales Rep, R&R Enterprises

Principal Member #61630: "I have brought on seven reps so I need to absorb these and get back to you in six months or so." - John Taylor, Tryon Clear View Group

Principal Member #65256: "This service has been and continues to be great for our needs. We have now placed 10 reps in just over 2 months! We are focusing on these placements for a few months and will then be back to engage additional sales reps." - David Humphrey, T3 Enterprises, LLC

Click here to view this member's website.
Rep Member #55043: "Brenda, I wanted to thank you for your help. For about the last 2 years I have had growth but needed some new ideas. I stumbled across your site and have to say, what a wonderful experience. Before I was done browsing, there was already somebody that contacted me about repping his product. If you ever have any ideas you want to share with me, I will sure take them." - Kyle O Erickson, KOES Reps

Principal Member #61670: "Thank you for your services. I have successfully built my sales team. I will be utilizing your services again upon expansion." - Jason Kaen, Bijou Coverings, LLC

Principal Member #31897: "H*llova site! I like this. Your site features are a little bit of genius. Whoever put it together did a good job. I wish I would have thought of this idea." - Lee Gnatzig, Ad-Ventures

Principal Member #64962: "Loved the service and I will be back." - Julie Jennings, Julianne Collections

Rep Member #34685: "I can tell you how important RepHunter has been to me. Thank God it's around. I've been sales for 35 years and since working with RepHunter everything has changed for the better. I've been able to expand my operation and increase my income. Many opportunities exist with the RepHunter website. They have given me the opportunity to expand and diversify. The follow up on the program by Brenda has been excellant as sometimes we get in a rut and need some help, and she has been great for that." - Richard Ventresca, Sales Rep

Principal Member #50712: "We got crushed with calls." - Chad Elliott, Furcode

© Copyright 2001-2019 RepHunter, Inc. All Rights Reserved.