Principal 87334 is not active for one of the following reasons:
The member has found all the Independent Sales Reps they need at this time.
The Principal has requested that their profile be hidden or inactivated while they process existing contacts.
That user is not an active Principal.
The ID does not exist.
Some Testimonials from our members
Principal Member #32977: "I'm a rephunter fanatic – It's been the best money my company has spent. The problem I have is we were only looking for 5-10 reps and we've found them in record time. I will be back as a customer within a month or two. I am overwhelmed by the tremendous responses I'm getting from Rephunter. In fact, it's been too successful as I cannot keep up with the reps who are interested in our products. I've only used about 1/3 of my paid contacts so far. Can I put my account on hold for a couple months until I get caught up on my contacts? I'm serious, the response has been overwhelming!" - Jerry D. Erickson, VoltageX Brands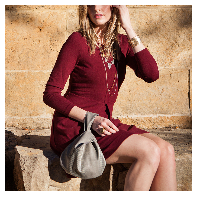 Principal Member #84428: "Great service! I found so many reps that I now need to focus on getting them rolling. Thank you - I'll be back!" - Joy Winkler Chapman, Pixie + Joy Accessories

Principal Member #49215: "Our objective of finding reps was reached and, for the time being, we will not be subscribing new reps. Will definitely be back when needing more reps. Keep up with the great service you guys provide!" - Luiz Francisco Schmidt, Mundial Personal Care, LLC

Principal Member #53356: "Dear RepHunter: Just dropping you a note to thank you for your service. We had specific needs in a number of areas and filled these needs quickly with very qualified people/organizations. Your program is easy to manipulate for a nontechnical guy like myself. We will continue our subscription in order to keep finding the best reps possible. If I were on the rep side, I would join in a heartbeat. What a great way for a sales person to find companies to work for. Good luck and thanks again." - Jeff Wolf, Wolf Manufacturing Company

Rep Member #27866: "If you are searching for a Sales opportunity, I highly recommend RepHunter.net



I have been a member of RepHunter for over 5 years. They are my go-to provider whenever I am searching for the latest and greatest in Medical Sales opportunities. Their opportunities are fresh and focused. Their website is very user friendly.



Salespeople know that service is paramount. For the past five years, Brenda Sorensen has been my Service Rep. She is wonderful! She is both professional and kind. She always treats my questions and requests with a sense of urgency. This point is important because with most Independent Sales people, timing is everything. Thank you, thank you, Brenda.



If you are searching for Sales Opportunities, you will find them at RepHunter.net" - Jan Estes, Sales Consultant

Rep Member #37982: "Rephunter works well to get the word out there. (I've used the site myself to find lines). I wish more AV companies knew about Rephunter." - John M. Lee, Paradigm Strategic Marketing

Rep Member #1825: "I have worked in the rep business now for over 30 years, and I have met the high, and the low in this business world. I have clients in every major, and all the minor countries around the world. I can say, without regard that REPHUNTER has the best, focused service for both the rep today seeking to make his living, and the new company, or the major corporation. They have a screening formula for the reps that is the finest [and] for the companies that is the Leader in this industry. We have made it our First stop to seek new companies to add to our long list of the highest quality companies. I am always contacted by more fine companies from RepHunter's great referrals. I very proudly recommend [RepHunter]." - William Schooler, Schooler & Associates, LLC

Principal Member #58135: "Brenda: We found an excellent rep. using your site and just signed with him. We will continue to look for 2-3 more in other areas of the country. Brenda was very helpful even before I signed up. Thank you for your renewal heads-up message as well. Most sites don't do this!" - Wayne Kaniewski, MD, Twin Cities EMR Consulting, LLC

Principal Member #10532: "I liked the service very much. I have the reps I need. Thank you for your great service." - Stewart D.J. Gow, Double L Group

Principal Member #64717: "Dear RepHunter team, I am just signing off for now, as we have been able to identify a suitable number of Sales Reps for our business. We are hoping to be able to place the selected ones successfully now and will be back eventually for more sales reps :-) RepHunter has been very helpful and I know we will definitely sign back on for more :-)" - Sabrina Latimer, DVR Technology Developments

Principal Member #42780: "I'll admit it now. I was skeptical that RepHunter would have the reps I was looking for but I plunged in and followed Brenda's posted advice anyway. What did I have to lose? Less than 60 days later I have all my territories filled with reps I'm excited about and everyone is filled with the vision of how things could be. I even have some "bench strength" in areas now. Thanks Brenda! RepHunter is exactly as advertised." - Greg Chambers, Mad Gringo

Principal Member #8885: "We had a wonderful experience. Should we have additional needs for reps we will definitely be back. Thanks again for your service!" - Tracy Nagy, Distinctive Features, LLC

Principal Member #16890: "We have received the best results from your system as compared to the two others we tried. Thanks." - Ted Hubert, Superseal Construction Products

Rep Member #39332: "RepHunter.net is a great site for reps looking for new lines and companies looking for reps. I belong and use the site constantly. Highly recommended!" - James E. Comment, James E. Comment & Assoc.

Principal Member #82545: "Hello Brenda: First of all, I want to give kudos to you for your outstanding help with this service. I believe this company to be top flight in integrity and customer service, a refreshing experience in this day and time. The application is extremely user friendly, all of the reps I contacted seemingly very honest individuals, and I would recommend this site to anybody looking to grow their business. Thank You, and I will definitely be back." - James Null, J&J Petroleum

Rep Member #80228: "Thanks Brenda. Your company is very helpful and we have used your site for over 7 years to grow our business. We have some excellent suppliers due to your site. Keep up the great work. I love you guys." - Robert Webb, Sales Rep

Principal Member #8877: "Thank you for your service. It has been a great help." - Chris Mayher, Mayher Industrial Tooling, Inc.

Principal Member #40831: "Rephunter is the best!!! The employee at rephunter, Brenda Sorensen is just amazing. She helped me from getting infomation, to signing up, then through the training and finally to use rephunter to maximize my dollars. I am so satisfied with them that I would recommend this to everyone and then more! I love Rephunter!" - Zafreen Nayani, AccuExpress Provider services, LLC

Rep Member #20815: "I have been a member of Rep Hunter for many years, and found it easy to work with. They have given me a great satisfaction and great response at any time when I need their help. Brenda has always be there for me with her kind and helpful advice and to answer my needs." - James Paquette, Sales Rep

Principal Member #69408: "Thanks Brenda: [Your weekly] email update format is VERY helpful. Business leaders do not really have time to go into the site to check status, and the below proactive approach solves that problem. Gives us an easy list to scan." - Gary Armstrong, Alpine Innovations, LLC

© Copyright 2001-2019 RepHunter, Inc. All Rights Reserved.