Principal 86641 is not active for one of the following reasons:
The member has found all the Independent Sales Reps they need at this time.
The Principal has requested that their profile be hidden or inactivated while they process existing contacts.
That user is not an active Principal.
The ID does not exist.
Some Testimonials from our members
Principal Member #6814: "Matt & Jeff: In the three months that we have been using RepHunter, we have signed up and trained 11 Reps using the service. Six of these were in January. It is still a little early to judge the effectiveness of these Reps, selling our product, but I would have to say that I have been impressed with the quality of most all of the prospects who have contacted us through your service. These results far exceed our expectations and today, I would have to give RepHunter a "perfect 10" on its performance for our business. Thanks for you assistance." - Jim Smathers, EnergySuperStore.com

Principal Member #23134: "We do not wish to renew our active status on the rephunter website effective at the end of the current time period. We have so many reps to train and further screen that pursuing more at this time would be counter productive. After we have trained the current team, we will return to rephunter as an active participant.

Just as a note for you, we have found rephunter.net to be the most helpful and productive recruiting tool that I have ever used. It has been a pleasure using this tool, including the very user-friendly software, and with dealing with you and the others at rephunter." - Bob Worth, Imark Industries

Principal Member #15704: "I think your service is great! Your responsiveness to my needs has been terrific. I am a very conscientious user, of your service, and have followed up on your leads, and it has produced some results." - Ruth Hackett, Port Florelle Designs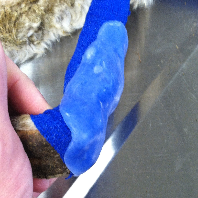 Principal Member #76537: "I had a great experience and would recommend your service!" - Kate Liddle, MakeITMarketUSA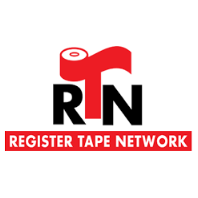 Principal Member #76359: "We are temporarily placing our account on hold. We do plan to come back! Thank you for your services and great customer support. I would love for more people to know what you are offering and for them to try it out. If my little blurp helps I would be so happy!" - Sue Thelen, Register Tape Network

Principal Member #18042: "I'm not usually impressed with most businesses' efficiency, professionalism and customer service, but you guys have been nothing short of AMAZING! I've been amazed with the results so far. My Display Ad was up today, and I already have 2 reps calling me desiring to start ASAP, with another 5 that I've personally contacted who are all really interested! I've looked at ALL of the other competitors out there, and have had no where the results that I've had so far with Rephunter.net, in one day! Wish I could get a refund with the other companies that I wasted my money on. THANK YOU!" - Mike Trillo, businesscardmarketinggroup.com

Principal Member #55844: "It was a very easy service to set-up and use and entirely effective. Your service is very good." - Mark Barbour, Elastomer Technologies , Inc.

Principal Member #80488: "I wanted to say thank you I have made accounts with a few good reps with your service. Thank you!" - Abby Camarota A. Camarota Designs

Principal Member #15295: "The response from the reps has been very good. I am well satisfied with your service." - Tom Romano, Phayton International

Principal Member #3282: "Rephunter.net has allowed PPA to communicate our services internationally through an experienced outside sales force, almost instantaneously, and without any additional overhead. We highly recommend them." - Bill Bisignano, Princeton Profit Associates

Principal Member #44052: "I just want to tell you Brenda, that your website is fantastic. I had no idea where I was going to find a distributor, and your website provided about 40 leads in 30 days, and located 4 solid sales reps already. I should have a lot of orders for my tree guards very soon. As a first time importer, I had no idea where to find distributors to market my product; that is, until I found RepHunter.net. In a matter of days, my mailbox was filled with distributors, sales reps interested in knowing more about my product. I replied to all of them with my standard sell sheet and inserted their personal contact information that I got from the RepHunter profile. By personalizing a sell sheet that they could distribute to retailers, there was instant interest in selling my product. In about 4 weeks, I started to get orders. This is the best investment I ever made." - Jim Saunders, Tree Armor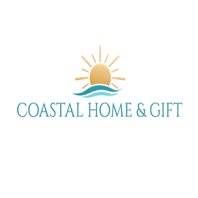 Principal Member #83619: "Very good service and I got the reps I need for now. I may come back in the future." - Antonio Azevedo, Proillume, LLC

Rep Member #49825: "RepHunter has become my go to when I am searching for new lines to compliment my services offerings. They have been instrumental in helping me to develop many strategic partnerships that have been instrumental in growing my business." - Sekina Brown, Funnel Visionaries

Principal Member #44207: "I had success in communicating with reps, promotion is in progress, at this time we I used all our market segment professionals list, I shall be back in a month. It has been great to work with your company. Thank you." - Tatyana Abramov, LMT TILE MURALS LLC

Rep Member #41682: "RepHunter has been a great site, especially for a new rep company." - Jim Willis, Sales Rep

Principal Member #50019: "Your service allowed me to identify multiple [reps] and select the best candidate for our rep position." - Dave Kasprzak, WellLocators

Rep Member #57405: "Great site!" - Curt, Sales Rep

Principal Member #24809: "Thank you for your great service. I have been quite successful at accomplishing what I wanted to through RepHunter. Two months ago, I set out to add one or possibly two new reps. Actually I have already added two new ones and I am continuing a dialogue with and may bring on board two others that are actually a bonus over my original plan. I was a little skeptical at first but now I am convinced. It works." - Ken Jehle, Midwest Rubber Co.

Principal Member #8312: "We have used your site and have found all of the Reps that we needed to set up our sales network. Thanks so much for the help. I only wish we found you 6 months ago. We will be quick to use your agency again when the need arises." - Bob Shunkwiler, Gaudalajara Industries

Principal Member #83937: "Perfect!! We loved your service and when we need a new rep we will certainly reactivate. Thanks!" - Katie Davenport, Little Otters

© Copyright 2001-2019 RepHunter, Inc. All Rights Reserved.