Principal 86641 is not active for one of the following reasons:
The member has found all the Independent Sales Reps they need at this time.
The Principal has requested that their profile be hidden or inactivated while they process existing contacts.
That user is not an active Principal.
The ID does not exist.
Some Testimonials from our members
Principal Member #29994: "At the moment, we have enough [reps] that will keep us busy for a while .... we are positive to return." - Dr. Francis Awafong, AUTOMATION USA INC.

Principal Member #21610: "We THANK-YOU for your services...at this time we would not need to renew our membership. As your services have worked so well we need time to establish our sales force with the applicants your site was able to provide." - Joe Deck, Lean Technologies LLC

Rep Member #80228: "Thanks Brenda. Your company is very helpful and we have used your site for over 7 years to grow our business. We have some excellent suppliers due to your site. Keep up the great work. I love you guys." - Robert Webb, Sales Rep

Principal Member #73613: "We have taken on 3 new reps. The quality of the leads were excellent. We can't handle more additions at this time. We will be back" - Stuart Ganslaw, SpecBond, Inc.

Click here to view this member's website.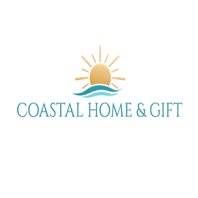 Principal Member #83619: "Very good service and I got the reps I need for now. I may come back in the future." - Antonio Azevedo, Proillume, LLC

Principal Member #17143: "LOVE YOUR SITE AND SERVICE!!!" - Steve Robbins, Markits LLC

Principal Member #42619: "We at Wallscape Vinyl Wallcovering thank you so much for way the information was presented. As I have subscribed, however still new at navigating the system, I can see this website is special.
It's great to see people who believe in the spirit of what they do to the core of their fabric." - Paul DiMaggio, Wallscape Vinyl Wallcovering

Principal Member #41588: "Go to http://www.rephunter.net, great service, nominal fee, we able to find some. Try it and you will like it. (Via LinkedIn, Manufacturer Reps Group)" - Isam Shakour, Shax Engineering and Systems

Principal Member #62959: "I got so many responses that I have to work on manufacturing before I contact any more." - Ernest Johnson, Red's Texas LLC

Principal Member #55491: "It has been great working with you but I now have all the reps I can handle. I hope to be back on board again in the near future because your system is so great and I have made Phenomenal contacts! " - Christy Woodland, Christy Elise, LLC.

Principal Member #83937: "Perfect!! We loved your service and when we need a new rep we will certainly reactivate. Thanks!" - Katie Davenport, Little Otters

Principal Member #64155: "I think I have enough Reps for now! Thanks for your service, I'll be back later." - Holly Lyman, Rococo Designs LLC

Rep Member #37982: "Rephunter works well to get the word out there. (I've used the site myself to find lines). I wish more AV companies knew about Rephunter." - John M. Lee, Paradigm Strategic Marketing

Principal Member #8877: "Thank you for your service. It has been a great help." - Chris Mayher, Mayher Industrial Tooling, Inc.

Principal Member #50402: "This site is ABSOLUTELY AMAZING! I have contacted and placed reps in several locations throughout the US. However, I would like to cancel my subscription now. I'll be back soon. " - Jamel Bullock, DeKel Fashions

Principal Member #59632: "We are simply heading into a very busy season and I won't be able to continue to manage the reps. WE WILL BE BACK! The primary reason is that you don't penalize us for taking a couple months off. Allowing us to renew at the $99.00 rate and retain our contacts in a couple of months is GREAT business and is the reason that we'll return to your service. Thank you so much." - Brian Williamson, Zimmzang, LLC

Principal Member #61670: "Thank you for your services. I have successfully built my sales team. I will be utilizing your services again upon expansion." - Jason Kaen, Bijou Coverings, LLC

Principal Member #62451: "Absolutely awesome service and experience you offer. We will be back." - Darrell Feagin, Sr., What If I Win Products, LLC

Principal Member #30091: "Your service to our search for Reps throughout the country has been invaluable. We have now hired all the reps we need. Should we need to add reps in the future we will most certainly use RepHunter again." - Michael Wood, Ace Evert, Inc.

Principal Member #15704: "I think your service is great! Your responsiveness to my needs has been terrific. I am a very conscientious user, of your service, and have followed up on your leads, and it has produced some results." - Ruth Hackett, Port Florelle Designs

© Copyright 2001-2019 RepHunter, Inc. All Rights Reserved.