Principal 86449 is not active for one of the following reasons:
The member has found all the Independent Sales Reps they need at this time.
The Principal has requested that their profile be hidden or inactivated while they process existing contacts.
That user is not an active Principal.
The ID does not exist.
Some Reviews from our members
Principal Member #65821: "More than THRILLED. Only leaving right now because we have recruited so many ideal reps by leveraging your powerful and easy to use platform that we're pausing for training. STATS: Out of 55 contacts, we managed to recruit nearly 20 new AMAZING REPS in medical sales, with more we have contact info for and are considering using for other product lines in the future." - Diane Boerstler, EVL Medical Sales Recruiting

Principal Member #8786: "I have 4 signed agreements from reps who have contacted me thru your site. I am content with the huge workload I have at this time. I anticipate getting back into your site and getting more reps once I get everything here moving along and under control. I will contact you in a few months. Thanks for the prompt service, great site for finding reps!" - Mitch Awad, Ecolad Corporation

Rep Member #12760: "Your website has been very helpful. I've been using Rephunter for ten years now and made very good connections. Brenda, your customer service has been excellent and I would recommend Rephunter to everyone who wants to increase sales. Thank you." - Robert Salzman, Sales Rep, R&R Enterprises

Principal Member #50349: "We are in negotiations with several reps across the country. We are very happy with your service: we just can't handle more right now!" - Kay Connor, Kay Connor Designs

Principal Member #12002: "I see we already have one response from a rep looking for opportunities. RepHunter is the best website of its kind and I have tried a few." - Tony Hall, Professional Products and Serv

Rep Member #13906: "Thank you for your services. I have received sufficient responses and found Rep-Hunter to be a great way to add product lines. I will utilize your services as frequently as needed to add additional lines." - Rick Davis, Sales Rep

Principal Member #70332: "We have spoken to many Reps and hope to be able to work with them. When I have taken care of the business of starting off with Reps I will contact you again so we can cover the states without representation. Again Thank you for making what I thought would be hard, easy." - Norman Boucher, LCN Outdoors LLC

Rep Member #7848: "This is awesome. I wish I new this site existed before." - Robert Petkus, Sales Rep

Principal Member #55511: "You were exceptional with your help and prompt responses, which is very impressive in today's digital service land! Thanks for your great human touch. Just very impressed, so tell you boss I said so! Thanks." - Robert Sheasby, Klatch Live Social Marketing

Principal Member #61630: "I have brought on seven reps so I need to absorb these and get back to you in six months or so." - John Taylor, Tryon Clear View Group

Principal Member #51644: "Hello, Fantastic service. Cancelling for now, but I will be back in a few months. Like everything you offer and service keeps getting better. Thanks." - Derrick Thomas, Axsysnet

Principal Member #82545: "Hello Brenda: First of all, I want to give kudos to you for your outstanding help with this service. I believe this company to be top flight in integrity and customer service, a refreshing experience in this day and time. The application is extremely user friendly, all of the reps I contacted seemingly very honest individuals, and I would recommend this site to anybody looking to grow their business. Thank You, and I will definitely be back." - James Null, J&J Petroleum

Principal Member #32977: "I'm a rephunter fanatic – It's been the best money my company has spent. The problem I have is we were only looking for 5-10 reps and we've found them in record time. I will be back as a customer within a month or two. I am overwhelmed by the tremendous responses I'm getting from Rephunter. In fact, it's been too successful as I cannot keep up with the reps who are interested in our products. I've only used about 1/3 of my paid contacts so far. Can I put my account on hold for a couple months until I get caught up on my contacts? I'm serious, the response has been overwhelming!" - Jerry D. Erickson, VoltageX Brands

Principal Member #68194: "We found some sales reps for our new product line. We will [re]subscribe to Rephunter when our new product becomes available around 4Q16." - Robert McDowell, Teledon Solutions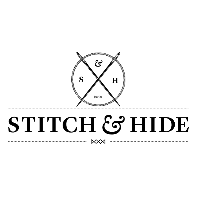 Principal Member #71250: "Good site. I found and set up relationships with a number of reps. This concludes our second search." - Dennis MCcLaughlin, Stitch & Hide

Rep Member #14240: "Rep hunter is fantastic. In all my years of being a rep (29) this is the very best organization I have ever seen as a positive influence in assisting reps. You have it totally organized and professionally managed." - Fred A. Zohlman, Sales Rep

Principal Member #69907: "Rephunter has been an extremely effective tool to reach the reps I need for our business." - Glenn Tamir, Pegasus Medical Concepts

Principal Member #14940: "Your service has been very valuable to our company, and I would highly recommend it to anyone searching for Reps, or reps searching for companies to represent." - Marvin Gorovitz, Mart Products, Inc.

Principal Member #8378: "We have obtained four new Sales Reps and are working on signing on a fifth. We are all set for now, so I would like to put our monthly listing on hold until we need to do it again." - Bill Parrish, Industrial Transfer and Storage, Inc.

Rep Member #42910: "Not only was RepHunter able to match us up with outstanding manufacturers within days..the quality service they provide is outstanding. Don't worry about lost contacts or questions concerning current clients...Brenda Sorenson was always there - every step of the way! RepHunter is our favorite and most effective web site for obtaining new products!" - John C. Warner, Sales Rep

© Copyright 2001-2020 RepHunter, Inc. All Rights Reserved.