Principal 84093 is not active for one of the following reasons:
The member has found all the Independent Sales Reps they need at this time.
The Principal has requested that their profile be hidden or inactivated while they process existing contacts.
That user is not an active Principal.
The ID does not exist.
Some Testimonials from our members
Principal Member #57673: "I was successful in finding who I hope will be highly productive reps for my product. Your service was robust and assisted me in an area of the business I was not familiar … finding national reps. Your service exceeded my expectations." - John Ganahl, Air-Lec Industries LLC

Principal Member #80018: "I own a startup company with a new product and didn't know the first thing about marketing. I was at a standstill. At first I was skeptical about your RepHunter services. But after signing up with the service it has changed my business completely. You are better than Shark Tank. Thank you much." - Mike Barnes, GM Labs

Rep Member #44291: "All Points Industrial loves the service rephunter.net provides for helping our group find new quality lines for our clients." - Mark W. Hunt, All Points Industrial LLC

Principal Member #7934: "We have already signed up seventeen reps." - Jim Gilligan, Fabricmate

Principal Member #8194: "Could you please remove my advertisement from the "Display Ads" section on your web site? Right now I am up to my eyeballs in sales reps and I need to for at least the time being stop the flow of calls and mails." - Jared Salzman, The Holy Mud

Principal Member #12002: "I see we already have one response from a rep looking for opportunities. RepHunter is the best website of its kind and I have tried a few." - Tony Hall, Professional Products and Serv

Principal Member #27898: "I have used the Rephunter service and have been quite pleased. I have been able to find and secure an organization in a very short amount of time.
" - Tim Lorenzo, GeocelUS

Principal Member #82545: "Hello Brenda: First of all, I want to give kudos to you for your outstanding help with this service. I believe this company to be top flight in integrity and customer service, a refreshing experience in this day and time. The application is extremely user friendly, all of the reps I contacted seemingly very honest individuals, and I would recommend this site to anybody looking to grow their business. Thank You, and I will definitely be back." - James Null, J&J Petroleum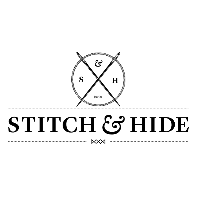 Principal Member #71250: "Good site. I found and set up relationships with a number of reps. This concludes our second search." - Dennis MCcLaughlin, Stitch & Hide

Principal Member #15399: "I just finished my first 90-day subscription to your service. I have been very pleased at the results I have gotten. I used all my contacts and a few other reps contacted me. Your service is economical, easy to use, and I believe it is helping me reshape my business, with additional opportunities to grow in terms of industries and geographic regions. I just wanted to thank you for your service and for the doors it has opened for me. If you want another testimonial for your website, I would be happy to write something official for you. Too often various other "services" I have subscribed to out there (sometimes costing considerably more) have been disappointing, but yours was not. I will definitely be using your service again after the first of the year." - Emily A. Sterrett, Ph.D., SPHR, PerformanceWorks, LLC

Rep Member #9491: "Thanks for your help. Your site is GREAT. The wide variety of companies searching for representation is what makes your site great." - Bruce Muller, Sales Rep

Principal Member #29405: "I have been very successful using your services and should have the territory that I was interested in filled in the near future with a person that I contacted using your services. It has worked out quite well and I wouldn't hesitate in using RepHunter again." - Garry Davis, Davis Diagnostics Limited

Principal Member #9001: "Being an Australian company wanting to break into the US market with a new product was proving to be quite a maze until I came across your Rephunter site. My listing with Rephunter has been a success and I have secured the services of 4 interested parties who believe our product has great potential for them. I have formed an association with a company for warehousing, sales and distribution and the principal will also co-ordinate the other sales people throughout the USA. I originally had reservations at listing on a website unknown to me, but those reservations have been truly dispelled by the quality of people who have responded to my listing. I am recommending your site to a number of organisations in Australia." - Kevin Driscoll, Starbrush International

Principal Member #17384: "Great job RepHunter!" - Bob Taylor, American Label & Screen Printing

Principal Member #17229: "Thank you for the excellent service ... we have found some great people from your system." - Aaron Rosenthal, TMG Home Decor Inc.

Principal Member #7201: "Hi Matt & Jeff: I really appreciate your offer and I will be sure to take you up on it. The thing about the reps is that I have had so many contacting me, I really did not need to spend much time looking for reps. Thanks again for your wonderful service as well as your great customer service. Best regards." - John Williams, Workman Industries Inc.

Principal Member #49215: "Our objective of finding reps was reached and, for the time being, we will not be subscribing new reps. Will definitely be back when needing more reps. Keep up with the great service you guys provide!" - Luiz Francisco Schmidt, Mundial Personal Care, LLC

Rep Member #13906: "Thank you for your services. I have received sufficient responses and found Rep-Hunter to be a great way to add product lines. I will utilize your services as frequently as needed to add additional lines." - Rick Davis, Sales Rep

Principal Member #59517: "We have some reps we are working with; want to hold off bring any more on at this time. We will be back." - Joe Soprano, CGI Sports Memories, Inc.

Principal Member #15274: "Thank you, Matt. This is a renewal of our previous subscription, so we are familiar with your system. We have brought on three reps, so far, so the experience has been good." - Matt Ross, Eco-Smart, Inc.

© Copyright 2001-2019 RepHunter, Inc. All Rights Reserved.