Principal 84093 is not active for one of the following reasons:
The member has found all the Independent Sales Reps they need at this time.
The Principal has requested that their profile be hidden or inactivated while they process existing contacts.
That user is not an active Principal.
The ID does not exist.
Some Testimonials from our members
Rep Member #16143: "I am positively taken with the breadth of companies shown. Frankly, I am amazed that in this day and age a company can deliver more than one would expect. You have accomplished this, and I am more than pleased." - Steven Lowen, Sales Rep

Rep Member #68841: "I have been totally impressed with your Site and the 3 Responses I have already received, and will be signing a Rep Agreement with one!" - Eleanor Grande, EJ Grande & Associates

Principal Member #60365: "My experience was excellent with both sales and service. When the next project starts, I will be sure to use your service again." - Ken Flanders, New Business Navigators

Principal Member #27894: "RepHunter worked so well, that we filled our available spots for at least the next several months! It worked better than the newspaper want ads we ran and job board ads on the internet. It saved us hundreds of dollars." - Rosemary Andersen, Andersen Flaps Incorporated

Rep Member #55043: "Brenda, I wanted to thank you for your help. For about the last 2 years I have had growth but needed some new ideas. I stumbled across your site and have to say, what a wonderful experience. Before I was done browsing, there was already somebody that contacted me about repping his product. If you ever have any ideas you want to share with me, I will sure take them." - Kyle O Erickson, KOES Reps

Principal Member #70057: "We had great results and will surely be back as soon as we need. Awesome tool. It is all true. It worked out great for us. The tool is awesome and your (you) customer service is really good." - Rafael Rohden, Twisti Group

Principal Member #10789: "Finished my current project. Very happy. New contract coming to help another OEM find reps." - Steve Enes, Simcona Electronics

Rep Member #39332: "RepHunter.net is a great site for reps looking for new lines and companies looking for reps. I belong and use the site constantly. Highly recommended!" - James E. Comment, James E. Comment & Assoc.

Rep Member #20815: "I have been a member of Rep Hunter for many years, and found it easy to work with. They have given me a great satisfaction and great response at any time when I need their help. Brenda has always be there for me with her kind and helpful advice and to answer my needs." - James Paquette, Sales Rep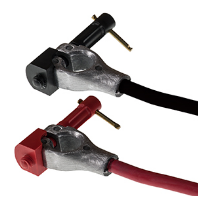 Principal Member #74378: "Your service is amazing! The training and equipping for a company that has never dealt with sales reps is priceless! Thank you! I'll be back!" - Scott Loomis, Jibb Safety Cable LLC

Principal Member #5241: "RepHunter.net: When I went searching for an avenue to find Sales Reps on the internet I was dreaming of a good way. This website even surpassed my wildest imagination. I love it and it is working great. This is the power of the internet at its finest." - Tom, Kelly Inventory LLP

Rep Member #17522: "Very pleased with both the quality of product and the quantity of manufacturers that have contacted me to represent them. I would recommend Rephunter to any sales agency that either is looking for more lines or just looking for a change of venue, as this website hosts many opportunities." - Matt Cohen, Sales Rep.

Principal Member #45718: "RepHunter.net is fabulous! Their site, and service, is top-notch, straightforward, reliable and trustworthy. I wholeheartedly recommend RepHunter." - Julie McLellan-Mariano, GrievingMourningGrowing, LLC

Principal Member #69462: "Recently I found your service and am very pleased with the quality of reps placing product into the markets we were looking for. I not only connected with about a dozen, but was able to target in and am now happily working with 6 new firms! We are now gearing up for what could be our best season yet... thank you! I will be back when we are ready to hire more!" - Heather Adolphi, Omniio, LLC

Principal Member #7704: "We have contracted 7 reps to date and need time to work with them. As we continue to expand we will be back!" - Tony Camarota, EPOX-Z Corporation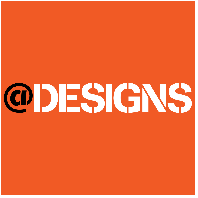 Principal Member #76701: "This is such an easy platform to follow. Thank you for helping us with building a team of sales associates." - Caio Amaral, AT Designs USA, LLC.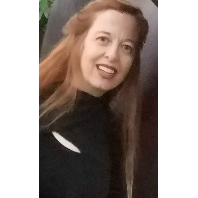 Rep Member #3286: "I still love your web site and tell so many friends about you. This is truly a MUST for any sales person who wants to go from ordinary to superstar." - Mary Pead, Sales Rep

Principal Member #42295: "I made great contacts with major sales reps across the USA and was able to expand our product lines. I would highly recommend using RepHunter as a tool to reach many quality distributors and salesmen." - Ho Pham, Real Fish Bait Company LLC

Rep Member #38353: "I cannot say enough about your website. Since my joining in August I have found 2 new lines but one particularly in the Robotic Automation sector. This sector is extremely lucrative and the company I will work with has one of the highest commission structures to date. I cannot say enough how viable your service is. I have told 7 of my collegues who were let go from an aerospace plant a year ago that if they want to get back into the arena this is where to go.

Thank you so much for opening the doors of communication for reps and companies to work together without the red tape and hassle.

Everyone really needs to see how effective your site is in this economy." - Lollie Baker, Sales Rep

Principal Member #8862: "In a little over a month, I've signed 7 manufacturers representatives through RepHunter.net. The service and support have been tremendous, and I could not be happier with the quality of people I've found, or who have found me, through RepHunter.net. Great service!" - Kent Miller, Autonomic Software, Inc.

© Copyright 2001-2019 RepHunter, Inc. All Rights Reserved.