Principal 84008 is not active for one of the following reasons:
The member has found all the Independent Sales Reps they need at this time.
The Principal has requested that their profile be hidden or inactivated while they process existing contacts.
That user is not an active Principal.
The ID does not exist.
Some Reviews from our members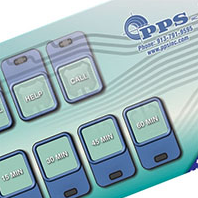 Principal Member #72733: "I will say I have enjoyed using the service. We have written agreements in place with 3 reps, 2 covering territories on the east coast and another in the Northwest. I found the platform to be user friendly and would recommend your service to others. It would also be my recommendation to stay on the monthly maintenance plan until we have located 2 more reps for the Southeast and Southwest." - Todd Horttor, PPS, Inc.

Principal Member #8885: "We had a wonderful experience. Should we have additional needs for reps we will definitely be back. Thanks again for your service!" - Tracy Nagy, Distinctive Features, LLC

Rep Member #27042: "Your site has been great for my career." - Tom Gutoskey, Sales Rep

Principal Member #31897: "H*llova site! I like this. Your site features are a little bit of genius. Whoever put it together did a good job. I wish I would have thought of this idea." - Lee Gnatzig, Ad-Ventures

Principal Member #16390: "RepHunter ... is a very interesting application and works on a very good model. Thanks for your assistance and I look forward to working with you again." - Sajeel Qureshi, Computan Ltd.

Principal Member #69907: "Rephunter has been an extremely effective tool to reach the reps I need for our business." - Glenn Tamir, Pegasus Medical Concepts

Principal Member #8220: "I was very happy with your company, and I received more than enough reps at this time. I have not even had the chance to contact even 10% of them. I will definitely use your company the next time I am looking for reps. Thanks." - Sean Zimmer, VP of Marketing, GEM Inc.

Principal Member #8378: "We have obtained four new Sales Reps and are working on signing on a fifth. We are all set for now, so I would like to put our monthly listing on hold until we need to do it again." - Bill Parrish, Industrial Transfer and Storage, Inc.

Principal Member #5241: "RepHunter.net: When I went searching for an avenue to find Sales Reps on the internet I was dreaming of a good way. This website even surpassed my wildest imagination. I love it and it is working great. This is the power of the internet at its finest." - Tom, Kelly Inventory LLP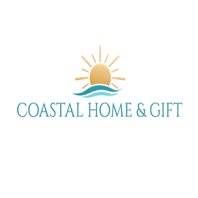 Principal Member #83619: "Very good service and I got the reps I need for now. I may come back in the future." - Antonio Azevedo, Proillume, LLC

Rep Member #9491: "Thanks for your help. Your site is GREAT. The wide variety of companies searching for representation is what makes your site great." - Bruce Muller, Sales Rep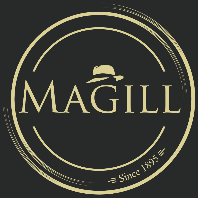 Principal Member #71817: "We have hired 4 new reps to cover different territories as needed. Taking a break for now to see how they work out. Will be back in the near future. Thank you!" - Jarred Shostak, Magill Hat Manufacturing Inc.

Principal Member #14728: "I do believe I made the right decision subscribing with rephunter.net two weeks ago, because your guys know how to take care of your business and your customer." - Sherry Cui, Go Cuti Go, Inc.

Principal Member #8786: "I have 4 signed agreements from reps who have contacted me thru your site. I am content with the huge workload I have at this time. I anticipate getting back into your site and getting more reps once I get everything here moving along and under control. I will contact you in a few months. Thanks for the prompt service, great site for finding reps!" - Mitch Awad, Ecolad Corporation

Principal Member #82545: "Hello Brenda: First of all, I want to give kudos to you for your outstanding help with this service. I believe this company to be top flight in integrity and customer service, a refreshing experience in this day and time. The application is extremely user friendly, all of the reps I contacted seemingly very honest individuals, and I would recommend this site to anybody looking to grow their business. Thank You, and I will definitely be back." - James Null, J&J Petroleum

Principal Member #60365: "My experience was excellent with both sales and service. When the next project starts, I will be sure to use your service again." - Ken Flanders, New Business Navigators

Principal Member #28337: "I am very pleased with the results RepHunter has offered and have perhaps taken on as many as ten qualified independent representatives as a result of my listing. The product you offer is of high quality and value." - Davis Wolf, Ice Jacket, Inc.

Principal Member #14190: "Your service was excellent! I got all the reps I can handle for now. We expect some serious growth due to the utilization of RepHunter." - Brian Rawlson, Ekklesia Apparel Co.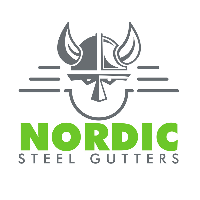 Principal Member #87449: "Hi Brenda. I want to start by saying how pleased we are with the results coming from subscribing to Rephunter! We will definitely recommend you to everybody and anybody! Again, I want to thank you for all your help, and we'll definitely choose RepHunter again when we need more people." - Annika Tomberg, Nordic Steel Gutters

Principal Member #15762: "The success our company has seen since we began using RepHunter has been one step short of phenomenal! We have had more success finding and signing on reps than we ever thought possible. Our business is exploding! We would proudly support and endorse RepHunter. We feel RepHunter has been "THE" major part of our success. If you are looking for reps to help build your business ... you have come to the right place! Thanks RepHunter!" - Bruce Shedden, Innovative Medical Designs

© Copyright 2001-2020 RepHunter, Inc. All Rights Reserved.