Principal 83205 is not active for one of the following reasons:
The member has found all the Independent Sales Reps they need at this time.
The Principal has requested that their profile be hidden or inactivated while they process existing contacts.
That user is not an active Principal.
The ID does not exist.
Some Reviews from our members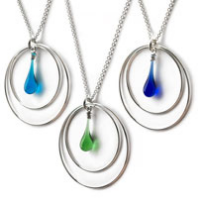 Principal Member #75027: "I got a great response from the reps I contacted and who contacted me. I am currently on-boarding 6+ reps!" - Tawny Reynolds, Sundrop Jewelry

Rep Member #16143: "I am positively taken with the breadth of companies shown. Frankly, I am amazed that in this day and age a company can deliver more than one would expect. You have accomplished this, and I am more than pleased." - Steven Lowen, Sales Rep

Principal Member #15399: "I just finished my first 90-day subscription to your service. I have been very pleased at the results I have gotten. I used all my contacts and a few other reps contacted me. Your service is economical, easy to use, and I believe it is helping me reshape my business, with additional opportunities to grow in terms of industries and geographic regions. I just wanted to thank you for your service and for the doors it has opened for me. If you want another testimonial for your website, I would be happy to write something official for you. Too often various other "services" I have subscribed to out there (sometimes costing considerably more) have been disappointing, but yours was not. I will definitely be using your service again after the first of the year." - Emily A. Sterrett, Ph.D., SPHR, PerformanceWorks, LLC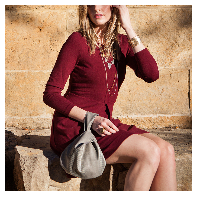 Principal Member #84428: "Great service! I found so many reps that I now need to focus on getting them rolling. Thank you - I'll be back!" - Joy Winkler Chapman, Pixie + Joy Accessories

Principal Member #31515: "Thank you for all you do. It is a great service." - Beth Foulk, Optimation

Principal Member #8885: "We had a wonderful experience. Should we have additional needs for reps we will definitely be back. Thanks again for your service!" - Tracy Nagy, Distinctive Features, LLC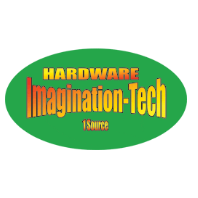 Principal Member #83706: "Hi Brenda, Just a short note to thank you for the great service and support you have provided and always been so helpful and responsive. In just a couple of days we have had a fantastic response and am sure we are going to add excellent independent reps to our sales team." - Brandon Saldsman, Lumateq

Principal Member #8378: "We have obtained four new Sales Reps and are working on signing on a fifth. We are all set for now, so I would like to put our monthly listing on hold until we need to do it again." - Bill Parrish, Industrial Transfer and Storage, Inc.

Principal Member #40702: "We found a few great reps here that we're going to start with. When we're needing more, we'll definitely use your service again. Will recommend to others as well. A great resource! (Please feel free to use this as a testimonial.)" - Lexi Soulios, Jeans Cream

Principal Member #70561: "We have effectively filled the territories needed and for the foreseeable future will not need to continue looking for reps. The service has been good and works well." - Charles Schaul, Alsset Engineered Products, LLC

Principal Member #42619: "We at Wallscape Vinyl Wallcovering thank you so much for way the information was presented. As I have subscribed, however still new at navigating the system, I can see this website is special.
It's great to see people who believe in the spirit of what they do to the core of their fabric." - Paul DiMaggio, Wallscape Vinyl Wallcovering

Rep Member #55043: "Brenda, I wanted to thank you for your help. For about the last 2 years I have had growth but needed some new ideas. I stumbled across your site and have to say, what a wonderful experience. Before I was done browsing, there was already somebody that contacted me about repping his product. If you ever have any ideas you want to share with me, I will sure take them." - Kyle O Erickson, KOES Reps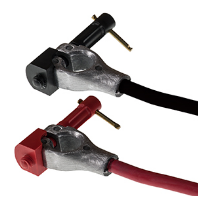 Principal Member #74378: "Your service is amazing! The training and equipping for a company that has never dealt with sales reps is priceless! Thank you! I'll be back!" - Scott Loomis, Jibb Safety Cable LLC

Principal Member #11527: "Matt, It is amazing that in one day after subscribing to and posting on your site, I already have 3 interested reps! To get the quick response is already worth the 3 month subscription price. I'm glad you gave me the insight to go with your service instead of your competitor's. Thanks a million!" - Thomas Lui, QStix Design, Inc.

Principal Member #80018: "I own a startup company with a new product and didn't know the first thing about marketing. I was at a standstill. At first I was skeptical about your RepHunter services. But after signing up with the service it has changed my business completely. You are better than Shark Tank. Thank you much." - Mike Barnes, GM Labs

Principal Member #62959: "I got so many responses that I have to work on manufacturing before I contact any more." - Ernest Johnson, Red's Texas LLC

Principal Member #8255: "Thanks to your service, we now have enough reps to keep us busy for some time." - Jennel Lilienstein, Frontsiders, LLC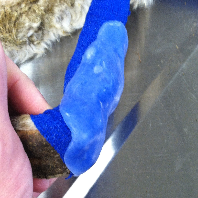 Principal Member #76537: "I had a great experience and would recommend your service!" - Kate Liddle, MakeITMarketUSA

Principal Member #66572: "This is one of the best search engines I've used. I will be back." - David Pennington, CMG

Rep Member #27042: "Your site has been great for my career." - Tom Gutoskey, Sales Rep

© Copyright 2001-2020 RepHunter, Inc. All Rights Reserved.