Principal 78595 is not active for one of the following reasons:
The member has found all the Independent Sales Reps they need at this time.
The Principal has requested that their profile be hidden or inactivated while they process existing contacts.
That user is not an active Principal.
The ID does not exist.
Some Testimonials from our members
Principal Member #37175: "This was a very worthwhile expenditure. Service was excellent and there were a large number of reps to review and contact. We found several strong candidates. I would use you again without hesitation. Thank you!" - Jodi Levine, EMERGENTag LLC

Principal Member #8312: "We have used your site and have found all of the Reps that we needed to set up our sales network. Thanks so much for the help. I only wish we found you 6 months ago. We will be quick to use your agency again when the need arises." - Bob Shunkwiler, Gaudalajara Industries

Principal Member #31917: "Brenda, I thank you and RepHunter.net for a terrific month. We have experienced some great contacts and would be thrilled to provide the following testimonial: we joined RepHunter.net and within 48 hours had made contact with some fantastic people who we know will assist us in bringing our Boca Beth bilingual fun products into stores, schools and other institutions across the country and beyond! There is no way that as a two-person operation we could ever bring this type of exposure to established accounts in such a short amount of time. Thank you RepHunter for a fantastic and affordable opportunity to grow in sales and exposure." - Beth Butler, President Boca Beth Program

Rep Member #17522: "I have successfully acquired 3 awesome lines." - Priscilla Mitchell, Sales Rep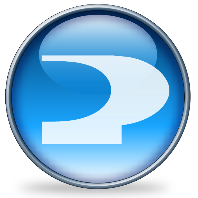 Principal Member #80790: "This has been a great service for supplementing our sales staff. As a famous movie character once said, I'll be back." - Eric Davis, Parks Production, Ltd

Click here to view this member's website.
Principal Member #64423: "I have had great success in the past two weeks and have signed on all the new reps I can handle for now. I'm sure I will back to RepHunter in 6 months or so when I am able to get ahead again in inventory! I really appreciate the service you provide! Thank you!" - Carol Young, Carol Young Silver

Rep Member #46003: "I think you have a great site. I have been in sales for over 50 years and still going strong. Why didn't we have Rep Hunter back in the Sixties? Thanks again." - Richard Dietrich, Sales Rep

Principal Member #16390: "RepHunter ... is a very interesting application and works on a very good model. Thanks for your assistance and I look forward to working with you again." - Sajeel Qureshi, Computan Ltd.

Principal Member #11527: "Matt, It is amazing that in one day after subscribing to and posting on your site, I already have 3 interested reps! To get the quick response is already worth the 3 month subscription price. I'm glad you gave me the insight to go with your service instead of your competitor's. Thanks a million!" - Thomas Lui, QStix Design, Inc.

Principal Member #41402: "Brenda Sorensen, thanks for your help. Thanks to your web site we found reps for 90% of the country, and only have WA, OR, and ID to fill. We received many responses to our posting, and several multi-man and single rep agencies contacted us with interest in representing our company. We were able to turn over existing business to the reps we put on in each territory, as well as introduce new products for them to introduce to our end user and distributor accounts. We are also in print with our new 2010-2011 catalog to assist them in developing new accounts. As a former Independent rep myself, I appreciate the value of RepHunter and wish they were around when I started my first rep business in 1983." - Robert Damesworth, Suburban Tool, Inc.

Rep Member #17358: "Hi Brenda, Thank you so much for your help! I have really good news, I was looking at Hot Opportunities and saw [an ad] and after some back and forth, I was offered the New England Sales position with them. The owner is super nice and incredibly interactive as an owner. I can hardly believe that no one in New England was selling the line. This is the best thing to ever happen to me as far as outside sales goes!" - Matt Cohen, Integrity Sales Agency

Principal Member #7792: "My first contact was an incredible match. Sent him samples today and expect he will be selling by next week! So nice." - Mary Jo, Your Arts Desire

Principal Member #8862: "In a little over a month, I've signed 7 manufacturers representatives through RepHunter.net. The service and support have been tremendous, and I could not be happier with the quality of people I've found, or who have found me, through RepHunter.net. Great service!" - Kent Miller, Autonomic Software, Inc.

Rep Member #79779: "Excellent two way communication between the manufacturer and distributor (rep) ensuring both profiles are accurate and up to date. Clearly recognize both parties have to win." - Stephen Marshall, Sales Rep

Principal Member #39018: "This is a wonderful website/service and I will certainly pass the link along to anyone I think could benefit from it. We have made contact with several reps and have had much success. What a wonderful service!" - Melissa Wright, Bamboo Bebe

Principal Member #26003: "The web site has been very helpful and we have been pleased with the results." - Rob York, Relational Solutions, Inc.

Rep Member #39744: "Via LinkedIn, Manufacturer Reps Group: I have found 4 new lines at RepHunter in last 2 weeks great site" - William Toth, Sales Rep

Principal Member #27898: "I have used the Rephunter service and have been quite pleased. I have been able to find and secure an organization in a very short amount of time.
" - Tim Lorenzo, GeocelUS

Principal Member #83706: "Hi Brenda, Just a short note to thank you for the great service and support you have provided and always been so helpful and responsive. In just a couple of days we have had a fantastic response and am sure we are going to add excellent independent reps to our sales team." - Brandon Saldsman, Lumateq

Rep Member #10331: "I just stumbled onto your site. It is awesome, I'm very Impressed! I've already received two phone calls from manufacturers!" - L. Spagnolo, Territory Manager

© Copyright 2001-2018 RepHunter, Inc. All Rights Reserved.