Principal 78562 is not active for one of the following reasons:
The member has found all the Independent Sales Reps they need at this time.
The Principal has requested that their profile be hidden or inactivated while they process existing contacts.
That user is not an active Principal.
The ID does not exist.
Some Testimonials from our members
Principal Member #50402: "This site is ABSOLUTELY AMAZING! I have contacted and placed reps in several locations throughout the US. However, I would like to cancel my subscription now. I'll be back soon. " - Jamel Bullock, DeKel Fashions

Principal Member #83706: "Hi Brenda, Just a short note to thank you for the great service and support you have provided and always been so helpful and responsive. In just a couple of days we have had a fantastic response and am sure we are going to add excellent independent reps to our sales team." - Brandon Saldsman, Lumateq

Principal Member #7122: "Thank you, Jeff: you are one of the very few website developers who actually listen to feedback from their customers, and implement changes that help. As a newcomer to using reps, I have done an in-depth study of rep websites and what each one has to offer, and RepHunter is, by far and away, the easiest to use, the most cost-effective, and it has allowed me to be in control of who I want to contact every step of the way. I have already hired 10 reps, and it's not easy to do when you can't interview them face to face. Keep up the good work." - Marjorie Upton, Your Bag Lady

Rep Member #80228: "Thanks Brenda. Your company is very helpful and we have used your site for over 7 years to grow our business. We have some excellent suppliers due to your site. Keep up the great work. I love you guys." - Robert Webb, Sales Rep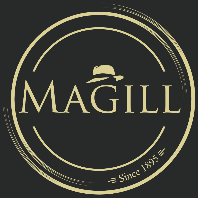 Principal Member #71817: "We have hired 4 new reps to cover different territories as needed. Taking a break for now to see how they work out. Will be back in the near future. Thank you!" - Jarred Shostak, Magill Hat Manufacturing Inc.

Rep Member #15734: "I have been very pleased with the quality of products and manufacturers that I have been able to contact through your listing. Your service is indeed a valuable source for reps." - Joel Tumale, Sales Rep

Principal Member #70057: "We had great results and will surely be back as soon as we need. Awesome tool. It is all true. It worked out great for us. The tool is awesome and your (you) customer service is really good." - Rafael Rohden, Twisti Group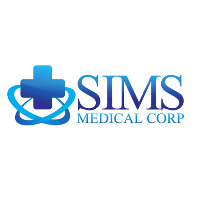 Principal Member #21075: "We have successfully hired representatives for all of Canada thanks to RepHunter!!! Thank you very much - we were very pleased with the services provided." - Indu Bains, SIMS Medical Corp

Principal Member #6873: "Thank you from all of us at Atomicfuzz. Your service placed us with several qualified reps throughout the country." - R.J. Knoll, Atomicfuzz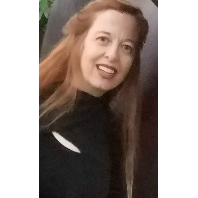 Rep Member #3286: "The offers I receive from your web site are always of the highest quality; nothing that I could have found on my own!" - Marybeth Pead, Sales Rep

Principal Member #8045: "You have allowed us the special experience of meeting people we would never have met and increased our understanding of our marketplace immeasurably. I have recomended your services to those with whom we do not compete. You are to be commended on your service attitude and the people that you have attracted. Thank you again." - Geoffrey L. Flagstad, MedLifeSolutions, Inc.

Rep Member #26448: "I am very pleased I found your site--one of the best things that has happened for me in a while--have passed this on to two other associates." - James Kruntorad, Sales Rep

Principal Member #32977: "I'm a rephunter fanatic – It's been the best money my company has spent. The problem I have is we were only looking for 5-10 reps and we've found them in record time. I will be back as a customer within a month or two. I am overwhelmed by the tremendous responses I'm getting from Rephunter. In fact, it's been too successful as I cannot keep up with the reps who are interested in our products. I've only used about 1/3 of my paid contacts so far. Can I put my account on hold for a couple months until I get caught up on my contacts? I'm serious, the response has been overwhelming!" - Jerry D. Erickson, VoltageX Brands

Principal Member #26003: "The web site has been very helpful and we have been pleased with the results." - Rob York, Relational Solutions, Inc.

Principal Member #59517: "We have some reps we are working with; want to hold off bring any more on at this time. We will be back." - Joe Soprano, CGI Sports Memories, Inc.

Rep Member #12653: "I am currently an independent rep using RepHunter. So far, it's been GREAT! I have located many new lines, and am making a much greater income than I ever did when I was with a rep group!" - Andrea Jennings, Sales Rep

Principal Member #17229: "Thank you for the excellent service ... we have found some great people from your system." - Aaron Rosenthal, TMG Home Decor Inc.

Principal Member #70332: "We have spoken to many Reps and hope to be able to work with them. When I have taken care of the business of starting off with Reps I will contact you again so we can cover the states without representation. Again Thank you for making what I thought would be hard, easy." - Norman Boucher, LCN Outdoors LLC

Principal Member #55663: "I have to tell you that you guys put together a PHENOMENAL website and service. I could not believe the amount of interest in our services and the serious minded individuals who responded. It is extremely refreshing and I was overwhelmed with responses and could not get to all of them! I will write a testimonial in my next email. I only needed three reps, and that is how many I hired through RepHunter. I will keep going as soon as I finish training these guys and having them produce, I will keep adding more and more reps so long as they are successful. This site is pure gold. Thank you again!" - Yasmin Khalil, APS

Principal Member #12300: "So far your service is working really well for me. To my surprise, I have gotten more contacts from reps looking for new lines than I have from contacting reps, although that is working as well." - Mike Schatzki, Negotiation Dynamics

© Copyright 2001-2018 RepHunter, Inc. All Rights Reserved.