Principal 77743 is not active for one of the following reasons:
The member has found all the Independent Sales Reps they need at this time.
The Principal has requested that their profile be hidden or inactivated while they process existing contacts.
That user is not an active Principal.
The ID does not exist.
Some Testimonials from our members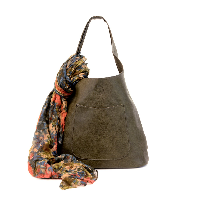 Principal Member #74254: "Your customer service is absolutely world class. I could not have been more skeptical, nor could I be happier. This worked out perfectly" - Marc Shafer, JoySusan

Principal Member #51644: "Hello, Fantastic service. Cancelling for now, but I will be back in a few months. Like everything you offer and service keeps getting better. Thanks." - Derrick Thomas, Axsysnet

Principal Member #15577: "We have set up the required reps in the territories we were seeking, and want to thank you for your wonderful website product." - David Synchyshyn, Gillis Quarries, Ltd.

Principal Member #79587: "We had a great response and need to take a break to onboard these reps. We will be back in the spring." - Gary Martin, Sitrep Inc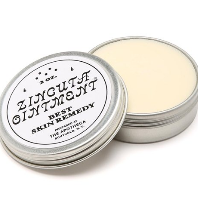 Principal Member #82955: "I must say your website is beyond amazing. I contacted over 20 distributors in my first month and 2-3 of them are turning out to be very good long term prospects for my business. I am overwhelmed now dealing with them and I will not be able to take on any more leads. There are definitely top notch distributors on this list and I am very thankful I found you." - Shai Neubauer, Zincuta, Inc.

Principal Member #6814: "Matt & Jeff: In the three months that we have been using RepHunter, we have signed up and trained 11 Reps using the service. Six of these were in January. It is still a little early to judge the effectiveness of these Reps, selling our product, but I would have to say that I have been impressed with the quality of most all of the prospects who have contacted us through your service. These results far exceed our expectations and today, I would have to give RepHunter a "perfect 10" on its performance for our business. Thanks for you assistance." - Jim Smathers, EnergySuperStore.com

Principal Member #10977: "Hello Matt, I have been having pretty good luck with your service. So far we have placed 2 reps in the regions we are trying to fill. We are quite pleased about that, so thank you." - Kelley Diekman, Cordsets Incorporated

Rep Member #7848: "This is awesome. I wish I new this site existed before." - Robert Petkus, Sales Rep

Principal Member #42780: "I'll admit it now. I was skeptical that RepHunter would have the reps I was looking for but I plunged in and followed Brenda's posted advice anyway. What did I have to lose? Less than 60 days later I have all my territories filled with reps I'm excited about and everyone is filled with the vision of how things could be. I even have some "bench strength" in areas now. Thanks Brenda! RepHunter is exactly as advertised." - Greg Chambers, Mad Gringo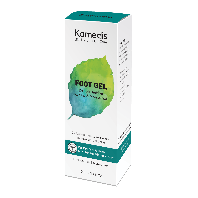 Principal Member #73664: "I had some success and I am happy with your service. For now I achieved my goals. Will be back." - Roni Kramer, Kamedis

Principal Member #65896: "We have found a few reps and we are working them at the moment. While I am not actively seeking new reps, I would like to come back to RepHunter when we feel we need more representation. " - Tammi Miller, G&L Fabrication

Rep Member #26534: "Your service has been great and I will definitely call on you again when I have the need." - Paul Kasper, Alivio Corporation

Rep Member #66959: "Your site has been helpful and [I] am building a good network of client[s]." - MichaelKelvin Ejeagha, Sales Rep

Principal Member #49215: "Our objective of finding reps was reached and, for the time being, we will not be subscribing new reps. Will definitely be back when needing more reps. Keep up with the great service you guys provide!" - Luiz Francisco Schmidt, Mundial Personal Care, LLC

Principal Member #57673: "I was successful in finding who I hope will be highly productive reps for my product. Your service was robust and assisted me in an area of the business I was not familiar … finding national reps. Your service exceeded my expectations." - John Ganahl, Air-Lec Industries LLC

Principal Member #8971: "Hi Matt. Your concept is great and I made several good contacts. Thank you." - Harvey Seigle, Seigle & Associates, Inc.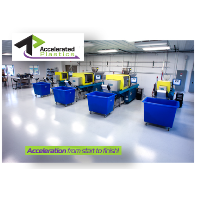 Principal Member #70779: "Thank you for all of assistance over the past two months. You have been great. Your service has been a great method to connect with the representatives that we were looking for. Your service was invaluable in researching and placing representatives in our target areas throughout the United States. We intend to use your service again if the situation requires it. Your site was user friendly and very easy to navigate. I would highly recommend your service to any organization looking for representatives. Check out my comments on the cancellation page of your site, I gave you a huge thumbs up!!! Again, thank you personally for all the help that you had given me. Seriously, your patience and direction made it easy for me to navigate through your site. Take care Brenda and I hope that we cross paths again! Thank you!" - Ken Heintz, Accelerated Plastics

Rep Member #10331: "I just stumbled onto your site. It is awesome, I'm very Impressed! I've already received two phone calls from manufacturers!" - L. Spagnolo, Territory Manager

Principal Member #37175: "This was a very worthwhile expenditure. Service was excellent and there were a large number of reps to review and contact. We found several strong candidates. I would use you again without hesitation. Thank you!" - Jodi Levine, EMERGENTag LLC

Principal Member #70336: "We are VERY happy we signed up with your service! We really are very impressed with your service, your professionalism and customer service is unmatched. We would recommend you to anyone." - Aleksandra Sheynman, Amati International LLC

© Copyright 2001-2018 RepHunter, Inc. All Rights Reserved.