Principal 77712 is not active for one of the following reasons:
The member has found all the Independent Sales Reps they need at this time.
The Principal has requested that their profile be hidden or inactivated while they process existing contacts.
That user is not an active Principal.
The ID does not exist.
Some Testimonials from our members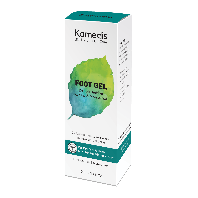 Principal Member #73664: "I had some success and I am happy with your service. For now I achieved my goals. Will be back." - Roni Kramer, Kamedis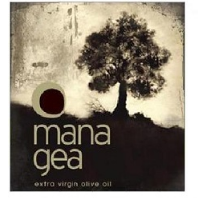 Principal Member #69474: "I have made contacts with most of the Gourmet food and Grocery food reps in your portfolio. I need a bit of time to work with the ones we have contacted before adding anymore! Great service ! Will be back next month !" - Lionel Chaulet, Mana Gea

Principal Member #4205: "RepHunter has proven to be the perfect solution to develop a national sales team. In just two months we have identified four outstanding Reps who are introducing Awards International to their existing customers, as well as using our catalog and Web site to attract new customers. Utilizing RepHunter to identify professional, established Reps could not be easier. We just upgraded our subscription for 13 months, what a bargain!" - Peggy Pisani, Dir of Sales/Marketing, Awards International

Principal Member #7934: "We have already signed up seventeen reps." - Jim Gilligan, Fabricmate

Principal Member #42295: "I made great contacts with major sales reps across the USA and was able to expand our product lines. I would highly recommend using RepHunter as a tool to reach many quality distributors and salesmen." - Ho Pham, Real Fish Bait Company LLC

Principal Member #65763: "Love your service; will be back. I think this is a good website for people looking to expand." - David Dodson, EZ Dog Walker

Principal Member #70771: "Got all the reps we need for now! Will be back soon!" - Cody Swann, Country Shore, LLC

Principal Member #29786: "The service at rephunter is amazing! I have managed to find 17 possible reps for my line, more than enough for me to cover the entire market at the moment. Only a few minutes ago I was on the phone with a rep from the Midwest. There is no doubt that I will sign up at a later date when I need to find more reps. I shall also refer rephunter.net to my associates on the island, since I am sure they will find it to be a valuable tool in their marketing efforts. Money well spent as they say." - Neil Gosine, N-Luvi

Principal Member #10977: "Hello Matt, I have been having pretty good luck with your service. So far we have placed 2 reps in the regions we are trying to fill. We are quite pleased about that, so thank you." - Kelley Diekman, Cordsets Incorporated

Principal Member #3282: "Rephunter.net has allowed PPA to communicate our services internationally through an experienced outside sales force, almost instantaneously, and without any additional overhead. We highly recommend them." - Bill Bisignano, Princeton Profit Associates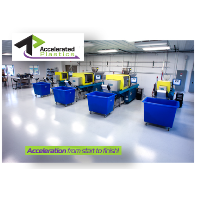 Principal Member #70779: "Thank you for all of assistance over the past two months. You have been great. Your service has been a great method to connect with the representatives that we were looking for. Your service was invaluable in researching and placing representatives in our target areas throughout the United States. We intend to use your service again if the situation requires it. Your site was user friendly and very easy to navigate. I would highly recommend your service to any organization looking for representatives. Check out my comments on the cancellation page of your site, I gave you a huge thumbs up!!! Again, thank you personally for all the help that you had given me. Seriously, your patience and direction made it easy for me to navigate through your site. Take care Brenda and I hope that we cross paths again! Thank you!" - Ken Heintz, Accelerated Plastics

Principal Member #55511: "You were exceptional with your help and prompt responses, which is very impressive in today's digital service land! Thanks for your great human touch. Just very impressed, so tell you boss I said so! Thanks." - Robert Sheasby, Klatch Live Social Marketing

Principal Member #30091: "Your service to our search for Reps throughout the country has been invaluable. We have now hired all the reps we need. Should we need to add reps in the future we will most certainly use RepHunter again." - Michael Wood, Ace Evert, Inc.

Principal Member #82545: "Hello Brenda: First of all, I want to give kudos to you for your outstanding help with this service. I believe this company to be top flight in integrity and customer service, a refreshing experience in this day and time. The application is extremely user friendly, all of the reps I contacted seemingly very honest individuals, and I would recommend this site to anybody looking to grow their business. Thank You, and I will definitely be back." - James Null, J&J Petroleum

Principal Member #28533: "I have so many reps I'm trying to set up from just a one month subscription that I need to catch up before looking for more! I am very pleased with RepHunter.net!
" - Kelli Clough, My Lullabug

Rep Member #18176: "I found your site to be one of the best online sites for potential clients. I thank you for your time and accessibility to so many products." - Tru Welborn, Sales Rep

Principal Member #64155: "I think I have enough Reps for now! Thanks for your service, I'll be back later." - Holly Lyman, Rococo Designs LLC

Principal Member #27898: "I have used the Rephunter service and have been quite pleased. I have been able to find and secure an organization in a very short amount of time.
" - Tim Lorenzo, GeocelUS

Principal Member #10037: "I am very well staffed with reps and I can't thank your company enough. I have brought on 7 new reps. The team I brought on feels strong in moving my product. I will be recommending you to friends. When I am ready to grow some more I will be back." - Belann Miller, Thin Ice

Principal Member #65365: "I found three excellent candidates within one day! I interviewed two and hired one just two weeks ago. Since I am only looking for Northeast Ohio representation, I have all the rep contacts I need for now." - Jerry Duber, Lubrication Solutions

© Copyright 2001-2018 RepHunter, Inc. All Rights Reserved.