Principal 77712 is not active for one of the following reasons:
The member has found all the Independent Sales Reps they need at this time.
The Principal has requested that their profile be hidden or inactivated while they process existing contacts.
That user is not an active Principal.
The ID does not exist.
Some Testimonials from our members
Principal Member #63411: "This site is AWESOME!!! We have filled rep positions all over the country. These are seasoned reps that can hit the groud running. You guys saved us a ton ot time. I will be more than happy to be a reference for you. I highly reccomend and will defintely use you again! Thank You!!!!" - David Warren, Black Diamond Coatings Inc.

Principal Member #8877: "Thank you for your service. It has been a great help." - Chris Mayher, Mayher Industrial Tooling, Inc.

Principal Member #44207: "I had success in communicating with reps, promotion is in progress, at this time we I used all our market segment professionals list, I shall be back in a month. It has been great to work with your company. Thank you." - Tatyana Abramov, LMT TILE MURALS LLC

Principal Member #31897: "H*llova site! I like this. Your site features are a little bit of genius. Whoever put it together did a good job. I wish I would have thought of this idea." - Lee Gnatzig, Ad-Ventures

Principal Member #29786: "The service at rephunter is amazing! I have managed to find 17 possible reps for my line, more than enough for me to cover the entire market at the moment. Only a few minutes ago I was on the phone with a rep from the Midwest. There is no doubt that I will sign up at a later date when I need to find more reps. I shall also refer rephunter.net to my associates on the island, since I am sure they will find it to be a valuable tool in their marketing efforts. Money well spent as they say." - Neil Gosine, N-Luvi

Rep Member #20815: "Good Morning, Brenda. Many Thanks for you precious SERVICES. Have a great day!" - James Paquette, Sales Representative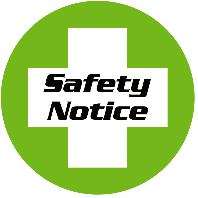 Principal Member #66711: "This site is great! We didn't expect results so quickly! Thanks for an awesome service!" - Dennis Albert, Safety Notice Corporation

Principal Member #67709: "I would highly recommend RepHunter to anyone seeking sales representation for their product. Response rate was high, and professional, and I am excited about the increased exposure for my product this retail season. I intend to use RepHunter again. Thank-you." - Vesna Bailey, OMNI Publishing

Principal Member #58820: "Thank you guys so much for providing a service that actually works and is affordable at the rate you guys charge. We are working pretty much exclusively with one sales rep company now but we will be back to use RepHunter again when we need more reps. Thanks again!" - John Burton, Session Savers Sunscreen

Principal Member #50019: "Your service allowed me to identify multiple [reps] and select the best candidate for our rep position." - Dave Kasprzak, WellLocators

Rep Member #7718: "I have been very pleased with your site and all the contacts I am receiving. Keep up the good work." - Ron Hoover, Sales Rep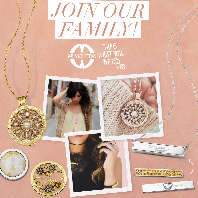 Principal Member #70556: "Honestly, I am very pleasantly surprised with my results using RepHunter! I didn't initially see a lot of strong matches in the agent search, but gave it a try anyway. I was able to place a few reps in the two months I used the service, and that makes me a very happy customer! Overall I am very happy with the value and services I received from RepHunter. Thank you!" - Audrey Daley, Mi Moneda

Rep Member #34685: "I can tell you how important RepHunter has been to me. Thank God it's around. I've been sales for 35 years and since working with RepHunter everything has changed for the better. I've been able to expand my operation and increase my income. Many opportunities exist with the RepHunter website. They have given me the opportunity to expand and diversify. The follow up on the program by Brenda has been excellant as sometimes we get in a rut and need some help, and she has been great for that." - Richard Ventresca, Sales Rep

Principal Member #26890: "I'm so glad that you have created this service for both reps and manufacturers. I have found some really great reps over the years ... through RepHunter and access to your data base has been integral to the process of growing our business. As always, a great service!! Thank you!" - Susan Kraft, Kraftworks Studio

Rep Member #9788: "Rephunter.net is the most valuable tool for communication with manufacturer's that I have ever found. If only I could have known about this tool sooner! I would gladly offer any testimonial that would benefit your great service." - Glenn Probert, Probert & Design Associates

Principal Member #65896: "We have found a few reps and we are working them at the moment. While I am not actively seeking new reps, I would like to come back to RepHunter when we feel we need more representation. " - Tammi Miller, G&L Fabrication

Principal Member #10789: "Finished my current project. Very happy. New contract coming to help another OEM find reps." - Steve Enes, Simcona Electronics

Principal Member #8876: "I am very pleased with the service and will continue at a later date, even though I have not reached my limit (I've still got *plenty* to contact). Thank you for your time and help, I will certainly recommend this company to my associates." - Victoria Sharpe, Victoria's Natural Soap

Principal Member #52629: "I have been pleased with the quality of your service and your attention to customer service. I have contacted several reps through your service and our company is well on its way to establishing a sales forces throughout the United States and Canada thanks in part to your service. Thanks for the quality service." - Peter Thompson, DirectImage Cards

Principal Member #73316: "Brenda--first day had a lot of action. We contracted Louis F. for PA, MD, DL; has 5 reps. I got my money's worth in one day! Thank you for talking me into RepHunter." - Jerry Ayers, Sally's Garden Throws

© Copyright 2001-2018 RepHunter, Inc. All Rights Reserved.