Principal 77407 is not active for one of the following reasons:
The member has found all the Independent Sales Reps they need at this time.
The Principal has requested that their profile be hidden or inactivated while they process existing contacts.
That user is not an active Principal.
The ID does not exist.
Some Testimonials from our members
Rep Member #20815: "Good Morning, Brenda. Many Thanks for you precious SERVICES. Have a great day!" - James Paquette, Sales Representative

Rep Member #57405: "Great site!" - Curt, Sales Rep

Principal Member #64155: "I think I have enough Reps for now! Thanks for your service, I'll be back later." - Holly Lyman, Rococo Designs LLC

Principal Member #80018: "I own a startup company with a new product and didn't know the first thing about marketing. I was at a standstill. At first I was skeptical about your RepHunter services. But after signing up with the service it has changed my business completely. You are better than Shark Tank. Thank you much." - Mike Barnes, GM Labs

Principal Member #6814: "Matt & Jeff: In the three months that we have been using RepHunter, we have signed up and trained 11 Reps using the service. Six of these were in January. It is still a little early to judge the effectiveness of these Reps, selling our product, but I would have to say that I have been impressed with the quality of most all of the prospects who have contacted us through your service. These results far exceed our expectations and today, I would have to give RepHunter a "perfect 10" on its performance for our business. Thanks for you assistance." - Jim Smathers, EnergySuperStore.com

Principal Member #82545: "Hello Brenda: First of all, I want to give kudos to you for your outstanding help with this service. I believe this company to be top flight in integrity and customer service, a refreshing experience in this day and time. The application is extremely user friendly, all of the reps I contacted seemingly very honest individuals, and I would recommend this site to anybody looking to grow their business. Thank You, and I will definitely be back." - James Null, J&J Petroleum

Principal Member #8011: "Thank you so much for your invaluable resource, Rephunter.net. It has provided outstanding exposure for our product to a very talented database of reps. In addition to a great site, your personal counsel has been tremendously helpful to our business. Trust me, I am spreading the word. Thanks." - Meaghan D. Moody, The Attaché, a division of FFA Inc.

Principal Member #37175: "This was a very worthwhile expenditure. Service was excellent and there were a large number of reps to review and contact. We found several strong candidates. I would use you again without hesitation. Thank you!" - Jodi Levine, EMERGENTag LLC

Principal Member #65821: "More than THRILLED. Only leaving right now because we have recruited so many ideal reps by leveraging your powerful and easy to use platform that we're pausing for training. STATS: Out of 55 contacts, we managed to recruit nearly 20 new AMAZING REPS in medical sales, with more we have contact info for and are considering using for other product lines in the future." - Diane Boerstler, EVL Medical Sales Recruiting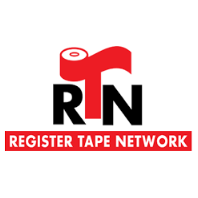 Principal Member #76359: "We are temporarily placing our account on hold. We do plan to come back! Thank you for your services and great customer support. I would love for more people to know what you are offering and for them to try it out. If my little blurp helps I would be so happy!" - Sue Thelen, Register Tape Network

Principal Member #4901: "I just wanted to let you know that I am very satisfied with your program and wanted to check on the Referral Program that you offer. Thanks." - Vicki Johnston, Northland Woolens

Principal Member #17143: "LOVE YOUR SITE AND SERVICE!!!" - Steve Robbins, Markits LLC

Rep Member #9788: "Rephunter.net is the most valuable tool for communication with manufacturer's that I have ever found. If only I could have known about this tool sooner! I would gladly offer any testimonial that would benefit your great service." - Glenn Probert, Probert & Design Associates

Principal Member #48880: "We are no longer looking for reps, but would use your services again if the need arises in the future." - Brian Ross, Trans-Industries

Principal Member #49237: "Overall I've had great response .... rep hunter did what I wanted it to do for my company. I now need some time to regroup and train the reps I have brought on ...." - P.J. Spell, Image Advertising

Principal Member #8877: "Thank you for your service. It has been a great help." - Chris Mayher, Mayher Industrial Tooling, Inc.

Rep Member #13906: "Thank you for your services. I have received sufficient responses and found Rep-Hunter to be a great way to add product lines. I will utilize your services as frequently as needed to add additional lines." - Rick Davis, Sales Rep

Rep Member #16143: "I am positively taken with the breadth of companies shown. Frankly, I am amazed that in this day and age a company can deliver more than one would expect. You have accomplished this, and I am more than pleased." - Steven Lowen, Sales Rep

Principal Member #66278: "Excellent Website. Totally Surprised Me. Thank you so much for helping me jump the gap!" - Jayson Buckingham, AquaGlow LED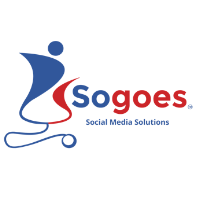 Principal Member #75585: "RepHunter works! Brenda was wonderful in helping set up our account and helping us get started. Just in a few weeks now, we have our first sales rep signed and selling our Sogoes healthcare Social Media Software Services. A good Match ... a proven sales opportunity with monthly residuals and a qualified sales rep who immediately got the power Sogoes and Social Media relationship out-reach in the Healthcare market. Where there is a way, there are sales reps on RepHunter to make it happen!" - David J. Morgan, Sogoes, LLC

© Copyright 2001-2018 RepHunter, Inc. All Rights Reserved.