Principal 77407 is not active for one of the following reasons:
The member has found all the Independent Sales Reps they need at this time.
The Principal has requested that their profile be hidden or inactivated while they process existing contacts.
That user is not an active Principal.
The ID does not exist.
Some Testimonials from our members
Rep Member #38527: "Jeff's company RepHunter, Inc. is an innovative and user friendly resource for independent sales representatives and companies in need of sales reps. I find the web site user friendy and the Monday updates very useful. They respond quickly and professionally to any inquiry. I am pleased to be doing business with Jeff and RepHunter, Inc. and look forward to a long relationship." - Tom Deveny, Sales Rep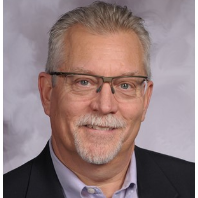 Principal Member #77651: "Great Service. I'm working with some folks thru the on-boarding process. Temporarily putting subscription on-hold. We'll be back for sure! Thanks." - Paul Prinke, CPP2 Investment LLC

Principal Member #49405: "Just signed up for your service and am very pleased so far. Your website is EXCELLENT. As I have myself designed many of these this one has lots of great features like the "favorite" and "pass" buttons. This saves me from keeping a separate spreadsheet. Love the sorting too." - Tom Kepping, Kepping Glass Works

Principal Member #44052: "I just want to tell you Brenda, that your website is fantastic. I had no idea where I was going to find a distributor, and your website provided about 40 leads in 30 days, and located 4 solid sales reps already. I should have a lot of orders for my tree guards very soon. As a first time importer, I had no idea where to find distributors to market my product; that is, until I found RepHunter.net. In a matter of days, my mailbox was filled with distributors, sales reps interested in knowing more about my product. I replied to all of them with my standard sell sheet and inserted their personal contact information that I got from the RepHunter profile. By personalizing a sell sheet that they could distribute to retailers, there was instant interest in selling my product. In about 4 weeks, I started to get orders. This is the best investment I ever made." - Jim Saunders, Tree Armor

Principal Member #16986: "Thank you very much Matt. We have really found some great reps through RepHunter. We would certainly recommend your services to anyone that is seeking Reps for their companies." - Maggie Parker, Body Balance Nutrition Corp.

Principal Member #62451: "Absolutely awesome service and experience you offer. We will be back." - Darrell Feagin, Sr., What If I Win Products, LLC

Principal Member #28533: "I have so many reps I'm trying to set up from just a one month subscription that I need to catch up before looking for more! I am very pleased with RepHunter.net!
" - Kelli Clough, My Lullabug

Principal Member #4409: "Matt & Jeff, This is a letter to say "Thank you" for providing such a valuable tool as RepHunter.net. It has provided us with an ongoing source for independent reps as we continue to grow our business. Since May, we have signed on over 30 Independent Reps across the US. We also found the reps have helped us to improve our service and increase market penetration. I would recommend RepHunter.net to anyone who wants to build a dynamic and talented independent sales force. Thanks again guys for your innovative approach to finding sales reps. Kind Regards." - Tedd Howsare, Dir of Sales & Marketing, PharmaLink, Inc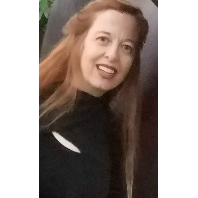 Rep Member #3286: "I still love your web site and tell so many friends about you. This is truly a MUST for any sales person who wants to go from ordinary to superstar." - Mary Pead, Sales Rep

Principal Member #52842: "You have been very helpful. We have made some good contacts and will see where they take us. Thank you for your service." - Jeff Heywood, Coast Fabrication Inc.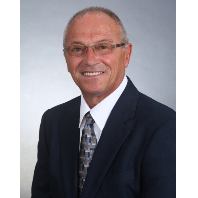 Rep Member #19204: "I have been working with RepHunter for a number of years and have always had good success, but in the last 9 months I have added 5 new RepHunter manufacturers to my list of clients! This has dramatically increased my business / revenue!! We have been in business for 21 years and because of RepHunter this could be our best year ever! Also, the staff at RepHunter is always available to help!" - Jerry Campanella, Sales Rep

Principal Member #64423: "I have had great success in the past two weeks and have signed on all the new reps I can handle for now. I'm sure I will back to RepHunter in 6 months or so when I am able to get ahead again in inventory! I really appreciate the service you provide! Thank you!" - Carol Young, Carol Young Silver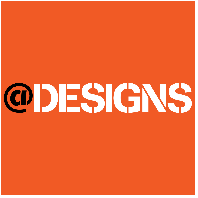 Principal Member #76701: "This is such an easy platform to follow. Thank you for helping us with building a team of sales associates." - Caio Amaral, AT Designs USA, LLC.

Rep Member #34685: "I can tell you how important RepHunter has been to me. Thank God it's around. I've been sales for 35 years and since working with RepHunter everything has changed for the better. I've been able to expand my operation and increase my income. Many opportunities exist with the RepHunter website. They have given me the opportunity to expand and diversify. The follow up on the program by Brenda has been excellant as sometimes we get in a rut and need some help, and she has been great for that." - Richard Ventresca, Sales Rep

Principal Member #7201: "Hi Matt & Jeff: I really appreciate your offer and I will be sure to take you up on it. The thing about the reps is that I have had so many contacting me, I really did not need to spend much time looking for reps. Thanks again for your wonderful service as well as your great customer service. Best regards." - John Williams, Workman Industries Inc.

Principal Member #9001: "Being an Australian company wanting to break into the US market with a new product was proving to be quite a maze until I came across your Rephunter site. My listing with Rephunter has been a success and I have secured the services of 4 interested parties who believe our product has great potential for them. I have formed an association with a company for warehousing, sales and distribution and the principal will also co-ordinate the other sales people throughout the USA. I originally had reservations at listing on a website unknown to me, but those reservations have been truly dispelled by the quality of people who have responded to my listing. I am recommending your site to a number of organisations in Australia." - Kevin Driscoll, Starbrush International

Principal Member #54052: "Just taking a break for a while as we begin these new relationships with the new Reps. Thanks for this site and the relationships it creates!" - Tom Wilson, Second Wind Air Purifier

Principal Member #10037: "I am very well staffed with reps and I can't thank your company enough. I have brought on 7 new reps. The team I brought on feels strong in moving my product. I will be recommending you to friends. When I am ready to grow some more I will be back." - Belann Miller, Thin Ice

Rep Member #66959: "Your site has been helpful and [I] am building a good network of client[s]." - MichaelKelvin Ejeagha, Sales Rep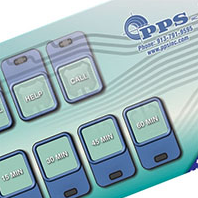 Principal Member #72733: "I will say I have enjoyed using the service. We have written agreements in place with 3 reps, 2 covering territories on the east coast and another in the Northwest. I found the platform to be user friendly and would recommend your service to others. It would also be my recommendation to stay on the monthly maintenance plan until we have located 2 more reps for the Southeast and Southwest." - Todd Horttor, PPS, Inc.

© Copyright 2001-2018 RepHunter, Inc. All Rights Reserved.