Principal 77240 is not active for one of the following reasons:
The member has found all the Independent Sales Reps they need at this time.
The Principal has requested that their profile be hidden or inactivated while they process existing contacts.
That user is not an active Principal.
The ID does not exist.
Some Testimonials from our members
Rep Member #42728: "The site has been amazing at linking me to good strong industrial companies - I love it.
Keep up the good work." - John Glebas, OEM Sales Engineers

Principal Member #4901: "I just wanted to let you know that I am very satisfied with your program and wanted to check on the Referral Program that you offer. Thanks." - Vicki Johnston, Northland Woolens

Principal Member #17229: "Thank you for the excellent service ... we have found some great people from your system." - Aaron Rosenthal, TMG Home Decor Inc.

Principal Member #6894: "Dear RepHunter.net: Your service has been invaluable in helping us establish a sales network. Really and truly an incredible service, and more than worth every penny. I'm very happy to have found you. In one month, we've gone from a standstill to active representation covering almost the entire US. I'll definitely be raving about your service to my associates. Thanks again." - Gary DosSantos, ImmSolve LLC.

Rep Member #14240: "Rep hunter is fantastic. In all my years of being a rep (29) this is the very best organization I have ever seen as a positive influence in assisting reps. You have it totally organized and professionally managed." - Fred A. Zohlman, Sales Rep

Principal Member #52842: "You have been very helpful. We have made some good contacts and will see where they take us. Thank you for your service." - Jeff Heywood, Coast Fabrication Inc.

Rep Member #69014: "I wanted to find a new product line that offered recurring revenues, strong commissions and a protected sales territory. I found it on RepHunter in less than two hours. Within 24 hours I had spoken with the CEO who had posted the position on RepHunter. Within 48 hours we had signed agreements in place, and it's "off to sales races" for me. My RepHunter experience has been truly amazing." - Gary Lux, Cold Mountain Infrared, LLC

Rep Member #8379: "In my opinion, you have the best rep site on the Web." - Kevin Kelly, Sales Rep

Principal Member #11964: "[Our subscription] was a great experience, and very successful. I will not hesitate to recommend your service to any of my business acquaintances." - John Manganiello, Tote Detailing Specialists, Inc.

Principal Member #13766: "Your website has been wonderful and we were able to find all the reps we need at the moment! We will remember you in the future! ... The best rep website I have ever been to! Your prices are VERY reasonable and the vast amount of reps that you offer in your datebase has helped to increase my business and I would reccomend you to anyone!" - Art Smith, Arbor Valley Flooring

Principal Member #3282: "Rephunter.net has allowed PPA to communicate our services internationally through an experienced outside sales force, almost instantaneously, and without any additional overhead. We highly recommend them." - Bill Bisignano, Princeton Profit Associates

Principal Member #30945: "It is an excellently run program. I am certain we will be back." - Richard Rossi, Beltway Inc.

Principal Member #83706: "Hi Brenda, Just a short note to thank you for the great service and support you have provided and always been so helpful and responsive. In just a couple of days we have had a fantastic response and am sure we are going to add excellent independent reps to our sales team." - Brandon Saldsman, Lumateq

Rep Member #4573: "Dear Sirs: Thank you very much for developing Rephunter.net. What an excellent service to provide for Independent Reps and Manufactures to connect. We look forward to using your web site to promote our services to those manufactures needing representation in the Southeast Texas and Southwest Louisiana area." - Charles Cole, Sales Rep

Rep Member #16143: "I am positively taken with the breadth of companies shown. Frankly, I am amazed that in this day and age a company can deliver more than one would expect. You have accomplished this, and I am more than pleased." - Steven Lowen, Sales Rep

Rep Member #10331: "I just stumbled onto your site. It is awesome, I'm very Impressed! I've already received two phone calls from manufacturers!" - L. Spagnolo, Territory Manager

Principal Member #31515: "Thank you for all you do. It is a great service." - Beth Foulk, Optimation

Rep Member #12653: "I am currently an independent rep using RepHunter. So far, it's been GREAT! I have located many new lines, and am making a much greater income than I ever did when I was with a rep group!" - Andrea Jennings, Sales Rep

Principal Member #64423: "I have had great success in the past two weeks and have signed on all the new reps I can handle for now. I'm sure I will back to RepHunter in 6 months or so when I am able to get ahead again in inventory! I really appreciate the service you provide! Thank you!" - Carol Young, Carol Young Silver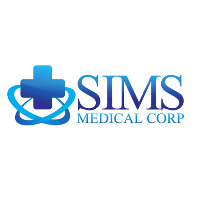 Principal Member #21075: "We have successfully hired representatives for all of Canada thanks to RepHunter!!! Thank you very much - we were very pleased with the services provided." - Indu Bains, SIMS Medical Corp

© Copyright 2001-2018 RepHunter, Inc. All Rights Reserved.