Principal 77240 is not active for one of the following reasons:
The member has found all the Independent Sales Reps they need at this time.
The Principal has requested that their profile be hidden or inactivated while they process existing contacts.
That user is not an active Principal.
The ID does not exist.
Some Testimonials from our members
Rep Member #40892: "Brenda, thought I would just drop you line to let you know what a great job you are doing. Your website has helped me to grow my Rep business. I have used you for 2 years now and can really tell the difference in your leads verse's other Rep websites. I especially like your prompt attention when I have a problem. You get back to me very quickly to solve any problem I might have. Keep up the good work." - Lane S. McCutcheon, Sales Rep

Principal Member #36269: "I have achieved what I need to achieve using your service and it is an excellent service. Thanks." - HC Lo, Jiang Yin Tool

Principal Member #64423: "I have had great success in the past two weeks and have signed on all the new reps I can handle for now. I'm sure I will back to RepHunter in 6 months or so when I am able to get ahead again in inventory! I really appreciate the service you provide! Thank you!" - Carol Young, Carol Young Silver

Principal Member #45718: "RepHunter.net is fabulous! Their site, and service, is top-notch, straightforward, reliable and trustworthy. I wholeheartedly recommend RepHunter." - Julie McLellan-Mariano, GrievingMourningGrowing, LLC

Principal Member #30745: "We'd like to express our satisfaction with your service. We have found some reps with your help. We will recommend some others in China to subscribe." - Jessie Song, Inspiration Kitchen Knife Company

Rep Member #17358: "Hi Brenda, Thank you so much for your help! I have really good news, I was looking at Hot Opportunities and saw [an ad] and after some back and forth, I was offered the New England Sales position with them. The owner is super nice and incredibly interactive as an owner. I can hardly believe that no one in New England was selling the line. This is the best thing to ever happen to me as far as outside sales goes!" - Matt Cohen, Integrity Sales Agency

Principal Member #55883: "Need to place on hold for now....all rep positions are full." - Jan Hand, Recherche Furnishings, Inc.

Principal Member #70561: "We have effectively filled the territories needed and for the foreseeable future will not need to continue looking for reps. The service has been good and works well." - Charles Schaul, Alsset Engineered Products, LLC

Principal Member #8559: "Good morning, Jeffrey. I have one rep that is interested in my product here in the northwest and three others that are considering it from across the country. You guys have a great service. It's been fun contacting people around the country. If these reps are able to help me I'll be back for more later in the year. Thanks!" - Garrett Mason, Garrett Gardenbirds

Principal Member #37175: "This was a very worthwhile expenditure. Service was excellent and there were a large number of reps to review and contact. We found several strong candidates. I would use you again without hesitation. Thank you!" - Jodi Levine, EMERGENTag LLC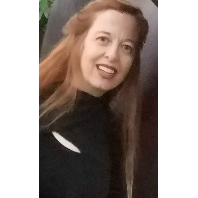 Rep Member #3286: "I still love your web site and tell so many friends about you. This is truly a MUST for any sales person who wants to go from ordinary to superstar." - Mary Pead, Sales Rep

Principal Member #16378: "RepHunter has been great. I intend to renew later this month." - Randy Mudarri, Metamorphosis East, Inc.

Principal Member #60365: "My experience was excellent with both sales and service. When the next project starts, I will be sure to use your service again." - Ken Flanders, New Business Navigators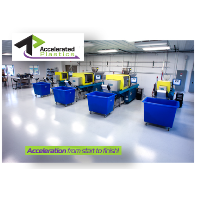 Principal Member #70779: "I wanted to thank you again for all of your assistance yesterday in getting me started with RepHunter. As a result of your help, today I have been involved with my search and responding back to the potential Reps that contacted me. In fact, I have been in communication with three already! The more I work with the site, the more comfortable I am navigating through it. Thank you, again Brenda. I really appreciate the time (and patience) that you had given me!" - Ken Heintz, Accelerated Plastics

Rep Member #12760: "Your website has been very helpful. I've been using Rephunter for ten years now and made very good connections. Brenda, your customer service has been excellent and I would recommend Rephunter to everyone who wants to increase sales. Thank you." - Robert Salzman, Sales Rep, R&R Enterprises

Principal Member #26890: "I found some more great reps to help us take our business to the next level. There's always a few that don't work out for one reason or another, but it IS a "numbers game". My only disappointment is that sometimes I find multiple great reps for a certain territory and can't hire them all!" - Susan Kraft, Kraftworks Studio

Principal Member #15762: "The success our company has seen since we began using RepHunter has been one step short of phenomenal! We have had more success finding and signing on reps than we ever thought possible. Our business is exploding! We would proudly support and endorse RepHunter. We feel RepHunter has been "THE" major part of our success. If you are looking for reps to help build your business ... you have come to the right place! Thanks RepHunter!" - Bruce Shedden, Innovative Medical Designs

Principal Member #26003: "The web site has been very helpful and we have been pleased with the results." - Rob York, Relational Solutions, Inc.

Principal Member #31897: "H*llova site! I like this. Your site features are a little bit of genius. Whoever put it together did a good job. I wish I would have thought of this idea." - Lee Gnatzig, Ad-Ventures

Rep Member #14404: "In a few weeks I have been able to find two new high quality companies to represent that fit my target markets and my experience. I have also been contacted by approximately five other companies looking for reps in related markets in my geographic territory. Thanks." - Patrick M. Arguinchona, Sales Rep

© Copyright 2001-2018 RepHunter, Inc. All Rights Reserved.