Principal 76956 is not active for one of the following reasons:
The member has found all the Independent Sales Reps they need at this time.
The Principal has requested that their profile be hidden or inactivated while they process existing contacts.
That user is not an active Principal.
The ID does not exist.
Some Testimonials from our members
Principal Member #16890: "We have received the best results from your system as compared to the two others we tried. Thanks." - Ted Hubert, Superseal Construction Products

Principal Member #2956: " Everything is going well. We did place 2 reps for our resort division. You are helping me a great deal and we just signed up for a couple more months." - Joe Wehrle, Holloway Sportswear

Principal Member #60365: "My experience was excellent with both sales and service. When the next project starts, I will be sure to use your service again." - Ken Flanders, New Business Navigators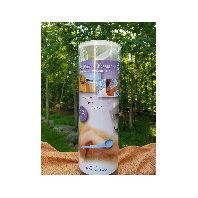 Principal Member #54859: "I will be subscribing again in January or February. I love your service, very professional. There were 10 reps who didn't get back to me, but overall many did and I am now in contact with several. I need to put my subscription on hold for now during holidays and also be have a chance to call some of the reps who I have not reached yet, as well. You guys really do rock and I will be back. Thanks much." - Lynda Moyer, Soothe-Your-Skin CO

Principal Member #30091: "Your service to our search for Reps throughout the country has been invaluable. We have now hired all the reps we need. Should we need to add reps in the future we will most certainly use RepHunter again." - Michael Wood, Ace Evert, Inc.

Rep Member #37482: "I referred my friend to you yesterday. I gave him a rave review and I am very certain he will be using you to locate several reps in the near future. Thanks again for being a terrific resource. We have always used RepHunter to find new lines to represent. As we are expanding sometime in the near future we will begin to recruit additional sales reps to work for us as well. Thanks!" - Steven J Husak, Continents Apart, LLC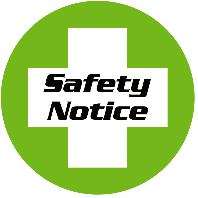 Principal Member #66711: "This site is great! We didn't expect results so quickly! Thanks for an awesome service!" - Dennis Albert, Safety Notice Corporation

Rep Member #1825: "I have worked in the rep business now for over 30 years, and I have met the high, and the low in this business world. I have clients in every major, and all the minor countries around the world. I can say, without regard that REPHUNTER has the best, focused service for both the rep today seeking to make his living, and the new company, or the major corporation. They have a screening formula for the reps that is the finest [and] for the companies that is the Leader in this industry. We have made it our First stop to seek new companies to add to our long list of the highest quality companies. I am always contacted by more fine companies from RepHunter's great referrals. I very proudly recommend [RepHunter]." - William Schooler, Schooler & Associates, LLC

Principal Member #64527: "Your service is a benefit to our company. Will come back and use the service in the near future." - Sam Gaither, AIM Sports, Inc

Principal Member #68194: "We found some sales reps for our new product line. We will [re]subscribe to Rephunter when our new product becomes available around 4Q16." - Robert McDowell, Teledon Solutions

Principal Member #65365: "I found three excellent candidates within one day! I interviewed two and hired one just two weeks ago. Since I am only looking for Northeast Ohio representation, I have all the rep contacts I need for now." - Jerry Duber, Lubrication Solutions

Principal Member #38646: "Thank You all for the great service. With your help my business has vaulted in the last 30 days. I'm now talking to 20 reps that want to take on my line. I'm suspending the service for now so I can organize and keep it all straight. I know because of you guys my business is going to explode in the next few months. Thank You for all your help and for the wonderful personal service when I call with a question." - Eric Rhoten, Dave's Signs

Rep Member #35435: "Aloha from Honolulu!! Wanted you folks to know ... You're The Best!!!! We thank you for all you do. Just picked up the J-Handles line thru your site and its gonna be a winner. That's only the latest success. There are others, and rephunter.net is frankly, the only reason we've come this far, in such a short period of time. As we say here in paradise, "you folks are da bomb!!" Much Mahalos from Gilmour Sales Of Hawaii & Guam." - Mark Gilmour, Gilmour Sales Of Hawaii

Principal Member #79587: "We had a great response and need to take a break to onboard these reps. We will be back in the spring." - Gary Martin, Sitrep Inc

Principal Member #9001: "Being an Australian company wanting to break into the US market with a new product was proving to be quite a maze until I came across your Rephunter site. My listing with Rephunter has been a success and I have secured the services of 4 interested parties who believe our product has great potential for them. I have formed an association with a company for warehousing, sales and distribution and the principal will also co-ordinate the other sales people throughout the USA. I originally had reservations at listing on a website unknown to me, but those reservations have been truly dispelled by the quality of people who have responded to my listing. I am recommending your site to a number of organisations in Australia." - Kevin Driscoll, Starbrush International

Principal Member #64352: "Great results. I must spend time with the reps I hired and will be back in a few months." - Les Cullen, InsulStone, Inc.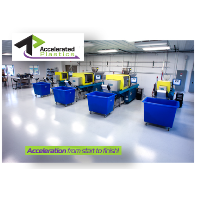 Principal Member #70779: "I wanted to thank you again for all of your assistance yesterday in getting me started with RepHunter. As a result of your help, today I have been involved with my search and responding back to the potential Reps that contacted me. In fact, I have been in communication with three already! The more I work with the site, the more comfortable I am navigating through it. Thank you, again Brenda. I really appreciate the time (and patience) that you had given me!" - Ken Heintz, Accelerated Plastics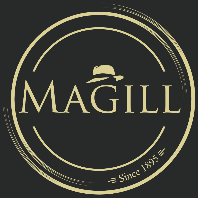 Principal Member #71817: "We have hired 4 new reps to cover different territories as needed. Taking a break for now to see how they work out. Will be back in the near future. Thank you!" - Jarred Shostak, Magill Hat Manufacturing Inc.

Principal Member #17690: "You have a great service. I have all I need for now." - Flavia Abbate, Bolster Trading Pty Ltd

Principal Member #7792: "My first contact was an incredible match. Sent him samples today and expect he will be selling by next week! So nice." - Mary Jo, Your Arts Desire

© Copyright 2001-2018 RepHunter, Inc. All Rights Reserved.