Principal 76956 is not active for one of the following reasons:
The member has found all the Independent Sales Reps they need at this time.
The Principal has requested that their profile be hidden or inactivated while they process existing contacts.
That user is not an active Principal.
The ID does not exist.
Some Testimonials from our members
Principal Member #33212: "I'm impressed with the professional way REPHunter conducts its business. If I have another ocassion to look for reps you'll be the first company I will contact. Thank you." - Bruce Walborn, Graham Stamping Co.

Rep Member #12388: "Thank you for your help the site is awesome." - Neil Golden, Sales Rep

Principal Member #70057: "We had great results and will surely be back as soon as we need. Awesome tool. It is all true. It worked out great for us. The tool is awesome and your (you) customer service is really good." - Rafael Rohden, Twisti Group

Principal Member #62451: "Absolutely awesome service and experience you offer. We will be back." - Darrell Feagin, Sr., What If I Win Products, LLC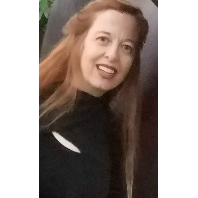 Rep Member #3286: "I still love your web site and tell so many friends about you. This is truly a MUST for any sales person who wants to go from ordinary to superstar." - Mary Pead, Sales Rep

Principal Member #29994: "At the moment, we have enough [reps] that will keep us busy for a while .... we are positive to return." - Dr. Francis Awafong, AUTOMATION USA INC.

Principal Member #66278: "Excellent Website. Totally Surprised Me. Thank you so much for helping me jump the gap!" - Jayson Buckingham, AquaGlow LED

Principal Member #27898: "I have used the Rephunter service and have been quite pleased. I have been able to find and secure an organization in a very short amount of time.
" - Tim Lorenzo, GeocelUS

Principal Member #40831: "Rephunter is the best!!! The employee at rephunter, Brenda Sorensen is just amazing. She helped me from getting infomation, to signing up, then through the training and finally to use rephunter to maximize my dollars. I am so satisfied with them that I would recommend this to everyone and then more! I love Rephunter!" - Zafreen Nayani, AccuExpress Provider services, LLC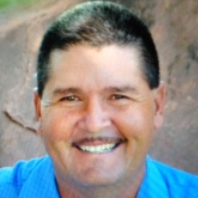 Principal Member #71717: "I was truly skeptical that this service would work, but I took the gamble and tried it out. Wow, this really helped us connect with possible sales reps. It happened within a couple weeks and we are moving on to next steps with a rep we really believe can move our product forward. I would be remiss if I also didn't comment on the outstanding customer service that RepHunter provided. I would highly recommend this service to anyone trying to connect with reputable sales agents. And I can't thank you enough for always following up with an e-mail." - Michael Sanchez, Mobile Sno Pro

Principal Member #64962: "Loved the service and I will be back." - Julie Jennings, Julianne Collections

Principal Member #63468: "It was a very good site and I made good contacts that I am working with currently." - Mark

Rep Member #44291: "All Points Industrial loves the service rephunter.net provides for helping our group find new quality lines for our clients." - Mark W. Hunt, All Points Industrial LLC

Principal Member #16986: "Thank you very much Matt. We have really found some great reps through RepHunter. We would certainly recommend your services to anyone that is seeking Reps for their companies." - Maggie Parker, Body Balance Nutrition Corp.

Principal Member #64527: "Your service is a benefit to our company. Will come back and use the service in the near future." - Sam Gaither, AIM Sports, Inc

Rep Member #17522: "Very pleased with both the quality of product and the quantity of manufacturers that have contacted me to represent them. I would recommend Rephunter to any sales agency that either is looking for more lines or just looking for a change of venue, as this website hosts many opportunities." - Matt Cohen, Sales Rep.

Principal Member #14130: "Thanks for the service. It has produced the desired results. We have contracted with two reps and consider RepHunter the most productive and cost effective service available. After spending hundreds of dollars on newspaper advertising, RepHunter produced the desired results on one month." - Ed Luossy, EZ RV Products Corp

Principal Member #8378: "We have obtained four new Sales Reps and are working on signing on a fifth. We are all set for now, so I would like to put our monthly listing on hold until we need to do it again." - Bill Parrish, Industrial Transfer and Storage, Inc.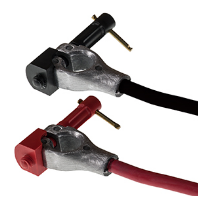 Principal Member #74378: "Your service is amazing! The training and equipping for a company that has never dealt with sales reps is priceless! Thank you! I'll be back!" - Scott Loomis, Jibb Safety Cable LLC

Principal Member #10532: "I liked the service very much. I have the reps I need. Thank you for your great service." - Stewart D.J. Gow, Double L Group

© Copyright 2001-2018 RepHunter, Inc. All Rights Reserved.