Principal 76535 is not active for one of the following reasons:
The member has found all the Independent Sales Reps they need at this time.
The Principal has requested that their profile be hidden or inactivated while they process existing contacts.
That user is not an active Principal.
The ID does not exist.
Some Testimonials from our members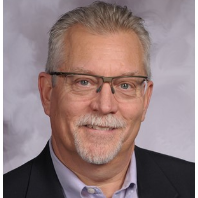 Principal Member #77651: "Great Service. I'm working with some folks thru the on-boarding process. Temporarily putting subscription on-hold. We'll be back for sure! Thanks." - Paul Prinke, CPP2 Investment LLC

Principal Member #8971: "Hi Matt. Your concept is great and I made several good contacts. Thank you." - Harvey Seigle, Seigle & Associates, Inc.

Principal Member #55511: "You were exceptional with your help and prompt responses, which is very impressive in today's digital service land! Thanks for your great human touch. Just very impressed, so tell you boss I said so! Thanks." - Robert Sheasby, Klatch Live Social Marketing

Principal Member #15704: "I think your service is great! Your responsiveness to my needs has been terrific. I am a very conscientious user, of your service, and have followed up on your leads, and it has produced some results." - Ruth Hackett, Port Florelle Designs

Principal Member #4205: "RepHunter has proven to be the perfect solution to develop a national sales team. In just two months we have identified four outstanding Reps who are introducing Awards International to their existing customers, as well as using our catalog and Web site to attract new customers. Utilizing RepHunter to identify professional, established Reps could not be easier. We just upgraded our subscription for 13 months, what a bargain!" - Peggy Pisani, Dir of Sales/Marketing, Awards International

Rep Member #41926: "WOW! Thank you for taking so much time analyzing my profile. That was very professional AND kind of you. Rep Hunter is a very POWERFUL tool for me and I hope for a long lasting relationship." - Brad Shattuck, Darb Sales & Service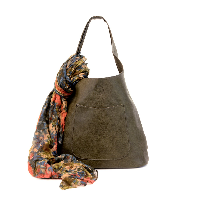 Principal Member #74254: "Your customer service is absolutely world class. I could not have been more skeptical, nor could I be happier. This worked out perfectly" - Marc Shafer, JoySusan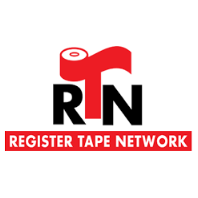 Principal Member #76359: "We are temporarily placing our account on hold. We do plan to come back! Thank you for your services and great customer support. I would love for more people to know what you are offering and for them to try it out. If my little blurp helps I would be so happy!" - Sue Thelen, Register Tape Network

Principal Member #29786: "The service at rephunter is amazing! I have managed to find 17 possible reps for my line, more than enough for me to cover the entire market at the moment. Only a few minutes ago I was on the phone with a rep from the Midwest. There is no doubt that I will sign up at a later date when I need to find more reps. I shall also refer rephunter.net to my associates on the island, since I am sure they will find it to be a valuable tool in their marketing efforts. Money well spent as they say." - Neil Gosine, N-Luvi

Principal Member #31917: "Brenda, I thank you and RepHunter.net for a terrific month. We have experienced some great contacts and would be thrilled to provide the following testimonial: we joined RepHunter.net and within 48 hours had made contact with some fantastic people who we know will assist us in bringing our Boca Beth bilingual fun products into stores, schools and other institutions across the country and beyond! There is no way that as a two-person operation we could ever bring this type of exposure to established accounts in such a short amount of time. Thank you RepHunter for a fantastic and affordable opportunity to grow in sales and exposure." - Beth Butler, President Boca Beth Program

Principal Member #54312: "I have used other online services which provide independent sales representatives, and there is simply no comparison. RepHunter is head and shoulders above the competition in terms of the number of leads obtained, the quality of the leads, and the time frame required to obtain those leads. And in addition to those positives, the quality of the customer support is absolutely first rate, I recommended RepHunter for any business looking for independent sales reps." - Morris Wilson, Bizzle, LLC

Rep Member #69014: "I wanted to find a new product line that offered recurring revenues, strong commissions and a protected sales territory. I found it on RepHunter in less than two hours. Within 24 hours I had spoken with the CEO who had posted the position on RepHunter. Within 48 hours we had signed agreements in place, and it's "off to sales races" for me. My RepHunter experience has been truly amazing." - Gary Lux, Cold Mountain Infrared, LLC

Principal Member #27851: "Thanks for your time and we enjoyed using Rep Hunter. Should we have a need in the future for this type of service again, we will definitely use your website." - Carrie Lennox, Sourcetec Industries

Rep Member #69599: "I really like your website - it's perfect for reps and suppliers." - Bill Bowler, Sales Rep

Principal Member #17690: "You have a great service. I have all I need for now." - Flavia Abbate, Bolster Trading Pty Ltd

Principal Member #60365: "My experience was excellent with both sales and service. When the next project starts, I will be sure to use your service again." - Ken Flanders, New Business Navigators

Rep Member #26448: "I am very pleased I found your site--one of the best things that has happened for me in a while--have passed this on to two other associates." - James Kruntorad, Sales Rep

Rep Member #17522: "Very pleased with both the quality of product and the quantity of manufacturers that have contacted me to represent them. I would recommend Rephunter to any sales agency that either is looking for more lines or just looking for a change of venue, as this website hosts many opportunities." - Matt Cohen, Sales Rep.

Principal Member #30745: "We'd like to express our satisfaction with your service. We have found some reps with your help. We will recommend some others in China to subscribe." - Jessie Song, Inspiration Kitchen Knife Company

Rep Member #11523: "I made contact with a medical equipment supplier that I am now representing in Florida. It was exactly what I was looking for. RepHunter is a great contact point for independent contractors like me." - Steve Thomas, Sales Rep

© Copyright 2001-2018 RepHunter, Inc. All Rights Reserved.