Principal 75861 is not active for one of the following reasons:
The member has found all the Independent Sales Reps they need at this time.
The Principal has requested that their profile be hidden or inactivated while they process existing contacts.
That user is not an active Principal.
The ID does not exist.
Some Testimonials from our members
Principal Member #8877: "Thank you for your service. It has been a great help." - Chris Mayher, Mayher Industrial Tooling, Inc.

Principal Member #15704: "I think your service is great! Your responsiveness to my needs has been terrific. I am a very conscientious user, of your service, and have followed up on your leads, and it has produced some results." - Ruth Hackett, Port Florelle Designs

Principal Member #16390: "RepHunter ... is a very interesting application and works on a very good model. Thanks for your assistance and I look forward to working with you again." - Sajeel Qureshi, Computan Ltd.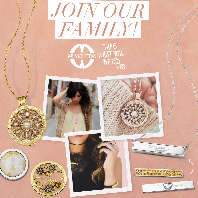 Principal Member #70556: "Honestly, I am very pleasantly surprised with my results using RepHunter! I didn't initially see a lot of strong matches in the agent search, but gave it a try anyway. I was able to place a few reps in the two months I used the service, and that makes me a very happy customer! Overall I am very happy with the value and services I received from RepHunter. Thank you!" - Audrey Daley, Mi Moneda

Principal Member #70771: "Got all the reps we need for now! Will be back soon!" - Cody Swann, Country Shore, LLC

Principal Member #40831: "Rephunter is the best!!! The employee at rephunter, Brenda Sorensen is just amazing. She helped me from getting infomation, to signing up, then through the training and finally to use rephunter to maximize my dollars. I am so satisfied with them that I would recommend this to everyone and then more! I love Rephunter!" - Zafreen Nayani, AccuExpress Provider services, LLC

Principal Member #56638: "Dear Jeff and Brenda, In addition to utilizing your website to build a rep force for one of our sister companies, we also recommend it to manufacturing clients as an integral part of any Sales and Marketing Action Plan. RepHunter makes the process of finding and qualifying reps easy and efficient, matching rep expertise with a manufacturer's needs. We believe that a RepHunter affiliation is a superb investment in business development." - Bonnie Longbotham, Tickle & Woo, LLC

Principal Member #65365: "I found three excellent candidates within one day! I interviewed two and hired one just two weeks ago. Since I am only looking for Northeast Ohio representation, I have all the rep contacts I need for now." - Jerry Duber, Lubrication Solutions

Rep Member #56341: "Brenda - just wanted to say that your web site is one of the best, most comprehensive, sites that I have ever run across. Also, you have been a big help with all of my questions and I appreciate it very much." - Gordon Berry, Advanced Modern Solutions

Principal Member #61670: "Thank you for your services. I have successfully built my sales team. I will be utilizing your services again upon expansion." - Jason Kaen, Bijou Coverings, LLC

Principal Member #2956: " Everything is going well. We did place 2 reps for our resort division. You are helping me a great deal and we just signed up for a couple more months." - Joe Wehrle, Holloway Sportswear

Principal Member #53356: "Dear RepHunter: Just dropping you a note to thank you for your service. We had specific needs in a number of areas and filled these needs quickly with very qualified people/organizations. Your program is easy to manipulate for a nontechnical guy like myself. We will continue our subscription in order to keep finding the best reps possible. If I were on the rep side, I would join in a heartbeat. What a great way for a sales person to find companies to work for. Good luck and thanks again." - Jeff Wolf, Wolf Manufacturing Company

Principal Member #51644: "Hello, Fantastic service. Cancelling for now, but I will be back in a few months. Like everything you offer and service keeps getting better. Thanks." - Derrick Thomas, Axsysnet

Principal Member #46282: "Love your website...I still have 4 contacts left I want to use. I'll be back for another renewal in Jan or Feb." - Lynn Davis, Closet Scent Inc

Rep Member #39046: "Fabulous---I have wanted to change my field to medical, for some time..Trade shows..travel expenses---hours at the libary or internet--But, with Rep Hunter---NO EXPENSE--and everything just fit perfectly, such little effort and magnificent results!!!! Brenda is Great!!!!" - Mel Polunsky, Sales Rep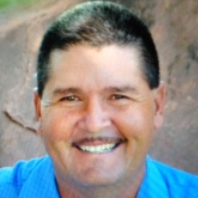 Principal Member #71717: "I was truly skeptical that this service would work, but I took the gamble and tried it out. Wow, this really helped us connect with possible sales reps. It happened within a couple weeks and we are moving on to next steps with a rep we really believe can move our product forward. I would be remiss if I also didn't comment on the outstanding customer service that RepHunter provided. I would highly recommend this service to anyone trying to connect with reputable sales agents. And I can't thank you enough for always following up with an e-mail." - Michael Sanchez, Mobile Sno Pro

Principal Member #28337: "I am very pleased with the results RepHunter has offered and have perhaps taken on as many as ten qualified independent representatives as a result of my listing. The product you offer is of high quality and value." - Davis Wolf, Ice Jacket, Inc.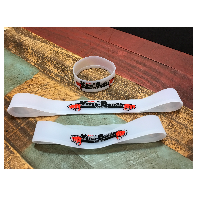 Principal Member #76562: "RepHunter and Brenda are one of the best decisions I made to locate a national sales force to represent VersaBands" - Jim Jobin, Versabrands.com

Principal Member #52842: "You have been very helpful. We have made some good contacts and will see where they take us. Thank you for your service." - Jeff Heywood, Coast Fabrication Inc.

Principal Member #5602: "Dear RepHunter.net: Thanks. So far, we are extremely pleased with the results of RepHunter.net. We have contacted about 300 reps and we are getting bombarded with reps knocking down our door. Now we are just trying to properly allocate the reps across the USA and Canada per territory with an overload amount to select from." - Cody, GHOSTRIDERX SKATEBOARDS

© Copyright 2001-2018 RepHunter, Inc. All Rights Reserved.