Principal 75861 is not active for one of the following reasons:
The member has found all the Independent Sales Reps they need at this time.
The Principal has requested that their profile be hidden or inactivated while they process existing contacts.
That user is not an active Principal.
The ID does not exist.
Some Testimonials from our members
Rep Member #12388: "Thank you for your help the site is awesome." - Neil Golden, Sales Rep

Principal Member #2956: " Everything is going well. We did place 2 reps for our resort division. You are helping me a great deal and we just signed up for a couple more months." - Joe Wehrle, Holloway Sportswear

Principal Member #9001: "Being an Australian company wanting to break into the US market with a new product was proving to be quite a maze until I came across your Rephunter site. My listing with Rephunter has been a success and I have secured the services of 4 interested parties who believe our product has great potential for them. I have formed an association with a company for warehousing, sales and distribution and the principal will also co-ordinate the other sales people throughout the USA. I originally had reservations at listing on a website unknown to me, but those reservations have been truly dispelled by the quality of people who have responded to my listing. I am recommending your site to a number of organisations in Australia." - Kevin Driscoll, Starbrush International

Principal Member #5241: "RepHunter.net: When I went searching for an avenue to find Sales Reps on the internet I was dreaming of a good way. This website even surpassed my wildest imagination. I love it and it is working great. This is the power of the internet at its finest." - Tom, Kelly Inventory LLP

Principal Member #7615: "I have found this service highly valuable, have identified 20-25 solid reps. Thanks for a great service!" - Dick Meloy, Diversified Products Company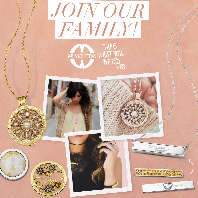 Principal Member #70556: "Honestly, I am very pleasantly surprised with my results using RepHunter! I didn't initially see a lot of strong matches in the agent search, but gave it a try anyway. I was able to place a few reps in the two months I used the service, and that makes me a very happy customer! Overall I am very happy with the value and services I received from RepHunter. Thank you!" - Audrey Daley, Mi Moneda

Principal Member #58820: "Thank you guys so much for providing a service that actually works and is affordable at the rate you guys charge. We are working pretty much exclusively with one sales rep company now but we will be back to use RepHunter again when we need more reps. Thanks again!" - John Burton, Session Savers Sunscreen

Principal Member #67369: "Wow Brenda! I have no idea how this rep search will end up. All I can say is that your service is making our phones ring off the hook. Congratulations on providing a wonderful matching platform for reps and suppliers." - John F. Price, BMT Commodity Corporation

Principal Member #62832: "Thanks for the help, great service and we will be back." - Ross McEwen, Mission LED Lighting Co

Principal Member #63468: "It was a very good site and I made good contacts that I am working with currently." - Mark

Principal Member #12553: "Your website was ... extremely user friendly. We contacted 75 reps and ... signed up 10 new reps in a 3 month period. The tracking system on line is excellent. Your telephone support was always available - - and your suggestions on how to manage our search were much appreciated. We also thought the credit system was fair - as it keeps the database current and honest. Great services ... great concept for rep recruiting!!" - Don Kishton, The Alliance Group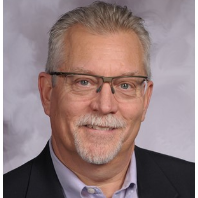 Principal Member #77651: "Great Service. I'm working with some folks thru the on-boarding process. Temporarily putting subscription on-hold. We'll be back for sure! Thanks." - Paul Prinke, CPP2 Investment LLC

Principal Member #55491: "It has been great working with you but I now have all the reps I can handle. I hope to be back on board again in the near future because your system is so great and I have made Phenomenal contacts! " - Christy Woodland, Christy Elise, LLC.

Rep Member #27866: "If you are searching for a Sales opportunity, I highly recommend RepHunter.net



I have been a member of RepHunter for over 5 years. They are my go-to provider whenever I am searching for the latest and greatest in Medical Sales opportunities. Their opportunities are fresh and focused. Their website is very user friendly.



Salespeople know that service is paramount. For the past five years, Brenda Sorensen has been my Service Rep. She is wonderful! She is both professional and kind. She always treats my questions and requests with a sense of urgency. This point is important because with most Independent Sales people, timing is everything. Thank you, thank you, Brenda.



If you are searching for Sales Opportunities, you will find them at RepHunter.net" - Jan Estes, Sales Consultant

Principal Member #30091: "Your service to our search for Reps throughout the country has been invaluable. We have now hired all the reps we need. Should we need to add reps in the future we will most certainly use RepHunter again." - Michael Wood, Ace Evert, Inc.

Principal Member #6873: "Thank you from all of us at Atomicfuzz. Your service placed us with several qualified reps throughout the country." - R.J. Knoll, Atomicfuzz

Principal Member #7934: "We have already signed up seventeen reps." - Jim Gilligan, Fabricmate

Principal Member #3282: "Rephunter.net has allowed PPA to communicate our services internationally through an experienced outside sales force, almost instantaneously, and without any additional overhead. We highly recommend them." - Bill Bisignano, Princeton Profit Associates

Principal Member #16378: "RepHunter has been great. I intend to renew later this month." - Randy Mudarri, Metamorphosis East, Inc.

Rep Member #4573: "Dear Sirs: Thank you very much for developing Rephunter.net. What an excellent service to provide for Independent Reps and Manufactures to connect. We look forward to using your web site to promote our services to those manufactures needing representation in the Southeast Texas and Southwest Louisiana area." - Charles Cole, Sales Rep

© Copyright 2001-2018 RepHunter, Inc. All Rights Reserved.