Principal 75092 is not active for one of the following reasons:
The member has found all the Independent Sales Reps they need at this time.
The Principal has requested that their profile be hidden or inactivated while they process existing contacts.
That user is not an active Principal.
The ID does not exist.
Some Reviews from our members
Principal Member #16798: "We are very happy with your service, and your user-friendly website. We have many interested Reps to follow-up with, after only 1 month." - Ed Cassidy, CASSCO

Principal Member #32579: "I'm so happy to have found you. I was stumbling along on my own, ready to go back to flipping burgers at McD's. I especially enjoy the straight-up in-your-face attitude in your training pages. Just what I need, and I've modified my profile at least a dozen times these last two days." - Ray Grant, MegapulseUS

Principal Member #45718: "RepHunter.net is fabulous! Their site, and service, is top-notch, straightforward, reliable and trustworthy. I wholeheartedly recommend RepHunter." - Julie McLellan-Mariano, GrievingMourningGrowing, LLC

Principal Member #27898: "I have used the Rephunter service and have been quite pleased. I have been able to find and secure an organization in a very short amount of time.
" - Tim Lorenzo, GeocelUS

Principal Member #16890: "We have received the best results from your system as compared to the two others we tried. Thanks." - Ted Hubert, Superseal Construction Products

Rep Member #38353: "I cannot say enough about your website. Since my joining in August I have found 2 new lines but one particularly in the Robotic Automation sector. This sector is extremely lucrative and the company I will work with has one of the highest commission structures to date. I cannot say enough how viable your service is. I have told 7 of my collegues who were let go from an aerospace plant a year ago that if they want to get back into the arena this is where to go.

Thank you so much for opening the doors of communication for reps and companies to work together without the red tape and hassle.

Everyone really needs to see how effective your site is in this economy." - Lollie Baker, Sales Rep

Principal Member #6814: "Matt & Jeff: In the three months that we have been using RepHunter, we have signed up and trained 11 Reps using the service. Six of these were in January. It is still a little early to judge the effectiveness of these Reps, selling our product, but I would have to say that I have been impressed with the quality of most all of the prospects who have contacted us through your service. These results far exceed our expectations and today, I would have to give RepHunter a "perfect 10" on its performance for our business. Thanks for you assistance." - Jim Smathers, EnergySuperStore.com

Principal Member #69408: "Thanks Brenda: [Your weekly] email update format is VERY helpful. Business leaders do not really have time to go into the site to check status, and the below proactive approach solves that problem. Gives us an easy list to scan." - Gary Armstrong, Alpine Innovations, LLC

Principal Member #3282: "Rephunter.net has allowed PPA to communicate our services internationally through an experienced outside sales force, almost instantaneously, and without any additional overhead. We highly recommend them." - Bill Bisignano, Princeton Profit Associates

Principal Member #8559: "Good morning, Jeffrey. I have one rep that is interested in my product here in the northwest and three others that are considering it from across the country. You guys have a great service. It's been fun contacting people around the country. If these reps are able to help me I'll be back for more later in the year. Thanks!" - Garrett Mason, Garrett Gardenbirds

Principal Member #45724: "I'm a small business person bringing a new product (www.The EasySeat.com) to market, and it can be intimidating to say the least. Thanks to RepHunter, my search for qualified, professional sales reps has been a painless, and even enlightening process! With RepHunter, you can quickly put together a national (and international) sales team in a matter of days, from the comfort and convenience of your home or office.



I know the initial fee may sound high for some, but think about what even one professional salesperson is worth to you in profits. And this is not a site that "warehouses" tons of old or useless contacts. RepHunter is real! Everything is sorted by most recent activity, and you can clearly see the last time a rep has signed in, as well as their average response time. I'll admit, I was slightly skeptical, but as soon as I had access to the site, I realized what a goldmine it is! I quickly scanned more than 500 reps across 4 or 5 categories, and narrowed down my search down to the 55 reps I was allotted. I also received more than 30 requests from reps on top of this. Out of the 88 eligible contacts, I came away with 21 experienced and qualified reps across the country that were interested in selling my product! I don't know any other way I could have accomplished this in less than a month!



RepHunter is a powerful business tool that delivers far more than it promises. It's extremely easy to use to contact, evaluate and organize multiple sales reps, that can transform your business from a local operation into an international force in a matter of days, expanding your sales reach into retailers and markets that can put your product in front of consumers everywhere!



Thanks, Brenda! Your site is amazing!
" - Steve Stewart, Steve Stewart Entertainment

Rep Member #8379: "In my opinion, you have the best rep site on the Web." - Kevin Kelly, Sales Rep

Principal Member #4409: "Matt & Jeff, This is a letter to say "Thank you" for providing such a valuable tool as RepHunter.net. It has provided us with an ongoing source for independent reps as we continue to grow our business. Since May, we have signed on over 30 Independent Reps across the US. We also found the reps have helped us to improve our service and increase market penetration. I would recommend RepHunter.net to anyone who wants to build a dynamic and talented independent sales force. Thanks again guys for your innovative approach to finding sales reps. Kind Regards." - Tedd Howsare, Dir of Sales & Marketing, PharmaLink, Inc

Principal Member #49945: "I had a great success finding good sales reps for my line. Thanks and best regards." - Claudio Biaggio, Gix LLC

Principal Member #10789: "Finished my current project. Very happy. New contract coming to help another OEM find reps." - Steve Enes, Simcona Electronics

Rep Member #41682: "RepHunter has been a great site, especially for a new rep company." - Jim Willis, Sales Rep

Rep Member #37482: "I referred my friend to you yesterday. I gave him a rave review and I am very certain he will be using you to locate several reps in the near future. Thanks again for being a terrific resource. We have always used RepHunter to find new lines to represent. As we are expanding sometime in the near future we will begin to recruit additional sales reps to work for us as well. Thanks!" - Steven J Husak, Continents Apart, LLC

Principal Member #18042: "I'm not usually impressed with most businesses' efficiency, professionalism and customer service, but you guys have been nothing short of AMAZING! I've been amazed with the results so far. My Display Ad was up today, and I already have 2 reps calling me desiring to start ASAP, with another 5 that I've personally contacted who are all really interested! I've looked at ALL of the other competitors out there, and have had no where the results that I've had so far with Rephunter.net, in one day! Wish I could get a refund with the other companies that I wasted my money on. THANK YOU!" - Mike Trillo, businesscardmarketinggroup.com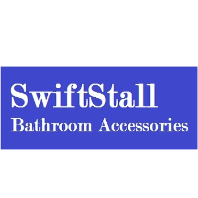 Principal Member #77803: "Please pause the account. I need time to work through the leads that I have received. I will resume later. Thank you." - Nash Stephens, SwiftStall Bathroom Accessories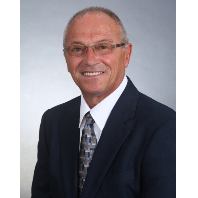 Rep Member #19204: "I have been working with RepHunter for a number of years and have always had good success, but in the last 9 months I have added 5 new RepHunter manufacturers to my list of clients! This has dramatically increased my business / revenue!! We have been in business for 21 years and because of RepHunter this could be our best year ever! Also, the staff at RepHunter is always available to help!" - Jerry Campanella, Sales Rep

© Copyright 2001-2020 RepHunter, Inc. All Rights Reserved.