Principal 75009 is not active for one of the following reasons:
The member has found all the Independent Sales Reps they need at this time.
The Principal has requested that their profile be hidden or inactivated while they process existing contacts.
That user is not an active Principal.
The ID does not exist.
Some Testimonials from our members
Principal Member #80488: "I wanted to say thank you I have made accounts with a few good reps with your service. Thank you!" - Abby Camarota A. Camarota Designs

Principal Member #8378: "We have obtained four new Sales Reps and are working on signing on a fifth. We are all set for now, so I would like to put our monthly listing on hold until we need to do it again." - Bill Parrish, Industrial Transfer and Storage, Inc.

Rep Member #9491: "Thanks for your help. Your site is GREAT. The wide variety of companies searching for representation is what makes your site great." - Bruce Muller, Sales Rep

Principal Member #42295: "I made great contacts with major sales reps across the USA and was able to expand our product lines. I would highly recommend using RepHunter as a tool to reach many quality distributors and salesmen." - Ho Pham, Real Fish Bait Company LLC

Principal Member #66572: "This is one of the best search engines I've used. I will be back." - David Pennington, CMG

Principal Member #63468: "It was a very good site and I made good contacts that I am working with currently." - Mark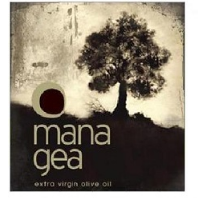 Principal Member #69474: "I have made contacts with most of the Gourmet food and Grocery food reps in your portfolio. I need a bit of time to work with the ones we have contacted before adding anymore! Great service ! Will be back next month !" - Lionel Chaulet, Mana Gea

Principal Member #8885: "We had a wonderful experience. Should we have additional needs for reps we will definitely be back. Thanks again for your service!" - Tracy Nagy, Distinctive Features, LLC

Rep Member #26448: "I am very pleased I found your site--one of the best things that has happened for me in a while--have passed this on to two other associates." - James Kruntorad, Sales Rep

Principal Member #26890: "I found some more great reps to help us take our business to the next level. There's always a few that don't work out for one reason or another, but it IS a "numbers game". My only disappointment is that sometimes I find multiple great reps for a certain territory and can't hire them all!" - Susan Kraft, Kraftworks Studio

Principal Member #49945: "I had a great success finding good sales reps for my line. Thanks and best regards." - Claudio Biaggio, Gix LLC

Principal Member #13766: "Your website has been wonderful and we were able to find all the reps we need at the moment! We will remember you in the future! ... The best rep website I have ever been to! Your prices are VERY reasonable and the vast amount of reps that you offer in your datebase has helped to increase my business and I would reccomend you to anyone!" - Art Smith, Arbor Valley Flooring

Principal Member #42780: "I'll admit it now. I was skeptical that RepHunter would have the reps I was looking for but I plunged in and followed Brenda's posted advice anyway. What did I have to lose? Less than 60 days later I have all my territories filled with reps I'm excited about and everyone is filled with the vision of how things could be. I even have some "bench strength" in areas now. Thanks Brenda! RepHunter is exactly as advertised." - Greg Chambers, Mad Gringo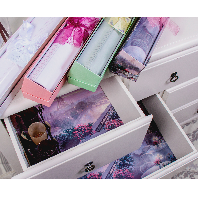 Principal Member #57648: "Great website. Will be back on when needed." - Andrew Gordon, Scentennials Products Inc

Principal Member #64352: "Great results. I must spend time with the reps I hired and will be back in a few months." - Les Cullen, InsulStone, Inc.

Principal Member #64717: "Dear RepHunter team, I am just signing off for now, as we have been able to identify a suitable number of Sales Reps for our business. We are hoping to be able to place the selected ones successfully now and will be back eventually for more sales reps :-) RepHunter has been very helpful and I know we will definitely sign back on for more :-)" - Sabrina Latimer, DVR Technology Developments

Rep Member #9302: "Very good service. We are really happy with the layout of the web site--the whole nine yards." - Michael DiLeo, Sales Rep

Principal Member #24102: "We all at MCM Marketing want you to know how productive our subscription to RepHunter has become for us. Indeed, over the last month we have met scores of highly qualified sales representatives and are now concluding all the arrangements with a significant number of them to bring them into our company.

Thank you for your help and guidance in the early days, when we were still new to RepHunter." - Joe Sewald, MCM Marketing

Principal Member #45718: "RepHunter.net is fabulous! Their site, and service, is top-notch, straightforward, reliable and trustworthy. I wholeheartedly recommend RepHunter." - Julie McLellan-Mariano, GrievingMourningGrowing, LLC

Principal Member #27898: "I have used the Rephunter service and have been quite pleased. I have been able to find and secure an organization in a very short amount of time.
" - Tim Lorenzo, GeocelUS

© Copyright 2001-2018 RepHunter, Inc. All Rights Reserved.