Principal 70816 is not active for one of the following reasons:
The member has found all the Independent Sales Reps they need at this time.
The Principal has requested that their profile be hidden or inactivated while they process existing contacts.
That user is not an active Principal.
The ID does not exist.
Some Testimonials from our members
Principal Member #7792: "My first contact was an incredible match. Sent him samples today and expect he will be selling by next week! So nice." - Mary Jo, Your Arts Desire

Principal Member #11964: "[Our subscription] was a great experience, and very successful. I will not hesitate to recommend your service to any of my business acquaintances." - John Manganiello, Tote Detailing Specialists, Inc.

Rep Member #34685: "I can tell you how important RepHunter has been to me. Thank God it's around. I've been sales for 35 years and since working with RepHunter everything has changed for the better. I've been able to expand my operation and increase my income. Many opportunities exist with the RepHunter website. They have given me the opportunity to expand and diversify. The follow up on the program by Brenda has been excellant as sometimes we get in a rut and need some help, and she has been great for that." - Richard Ventresca, Sales Rep

Principal Member #61670: "Thank you for your services. I have successfully built my sales team. I will be utilizing your services again upon expansion." - Jason Kaen, Bijou Coverings, LLC

Principal Member #50712: "We got crushed with calls." - Chad Elliott, Furcode

Rep Member #49825: "RepHunter has become my go to when I am searching for new lines to compliment my services offerings. They have been instrumental in helping me to develop many strategic partnerships that have been instrumental in growing my business." - Sekina Brown, Funnel Visionaries

Rep Member #14588: "Brenda, I am thrilled with how many responses I get from your services and that they are really real companies. I have referred people to RH and they love it and have picked up territories. I would recommend RepHunter to anyone who is seeking to find new lines. I have found a lot of great companies and met some potential prospects. Lots of opportunity here. Thanks RepHunter. Thanks for the Opportunity. Shame someone didn't think of this sooner." - Trudy Kearns, Sales Rep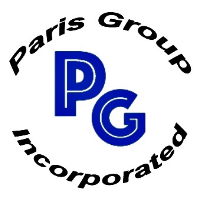 Principal Member #71179: "Thanks Brenda for being patient as we learned the "ropes" in looking for reps. And also for simply doing everything you said or your website said it was going to do. Because in this day and age, sadly that doesn't happen often enough. Appreciate it, as it has been rewarding!" - Eric Partanen, Paris Group Inc.

Principal Member #9001: "Being an Australian company wanting to break into the US market with a new product was proving to be quite a maze until I came across your Rephunter site. My listing with Rephunter has been a success and I have secured the services of 4 interested parties who believe our product has great potential for them. I have formed an association with a company for warehousing, sales and distribution and the principal will also co-ordinate the other sales people throughout the USA. I originally had reservations at listing on a website unknown to me, but those reservations have been truly dispelled by the quality of people who have responded to my listing. I am recommending your site to a number of organisations in Australia." - Kevin Driscoll, Starbrush International

Rep Member #80228: "Thanks Brenda. Your company is very helpful and we have used your site for over 7 years to grow our business. We have some excellent suppliers due to your site. Keep up the great work. I love you guys." - Robert Webb, Sales Rep

Principal Member #80488: "I wanted to say thank you I have made accounts with a few good reps with your service. Thank you!" - Abby Camarota A. Camarota Designs

Rep Member #39744: "Via LinkedIn, Manufacturer Reps Group: I have found 4 new lines at RepHunter in last 2 weeks great site" - William Toth, Sales Rep

Rep Member #12388: "Thank you for your help the site is awesome." - Neil Golden, Sales Rep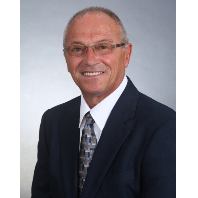 Rep Member #19204: "I have been working with RepHunter for a number of years and have always had good success, but in the last 9 months I have added 5 new RepHunter manufacturers to my list of clients! This has dramatically increased my business / revenue!! We have been in business for 21 years and because of RepHunter this could be our best year ever! Also, the staff at RepHunter is always available to help!" - Jerry Campanella, Sales Rep

Rep Member #56341: "Brenda - just wanted to say that your web site is one of the best, most comprehensive, sites that I have ever run across. Also, you have been a big help with all of my questions and I appreciate it very much." - Gordon Berry, Advanced Modern Solutions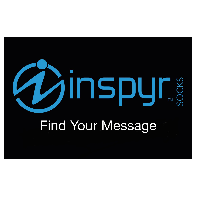 Principal Member #66933: "Thanks RepHunter and Brenda. I had great success and will keep you all in the loop of Inspyr socks rise to stardom. In two sentences I can tell you that Inspyr Sock Co had incredible success with RepHunter and our client service rep, Brenda. I found 12 reps in two weeks of doing business with RepHunter. Sorry but I need another sentence to say thanks, thanks RepHunter and keep inspyring the rep world. You rock!!" - John Cawley, Inspyr Socks

Principal Member #55883: "Need to place on hold for now....all rep positions are full." - Jan Hand, Recherche Furnishings, Inc.

Principal Member #45724: "I'm a small business person bringing a new product (www.The EasySeat.com) to market, and it can be intimidating to say the least. Thanks to RepHunter, my search for qualified, professional sales reps has been a painless, and even enlightening process! With RepHunter, you can quickly put together a national (and international) sales team in a matter of days, from the comfort and convenience of your home or office.



I know the initial fee may sound high for some, but think about what even one professional salesperson is worth to you in profits. And this is not a site that "warehouses" tons of old or useless contacts. RepHunter is real! Everything is sorted by most recent activity, and you can clearly see the last time a rep has signed in, as well as their average response time. I'll admit, I was slightly skeptical, but as soon as I had access to the site, I realized what a goldmine it is! I quickly scanned more than 500 reps across 4 or 5 categories, and narrowed down my search down to the 55 reps I was allotted. I also received more than 30 requests from reps on top of this. Out of the 88 eligible contacts, I came away with 21 experienced and qualified reps across the country that were interested in selling my product! I don't know any other way I could have accomplished this in less than a month!



RepHunter is a powerful business tool that delivers far more than it promises. It's extremely easy to use to contact, evaluate and organize multiple sales reps, that can transform your business from a local operation into an international force in a matter of days, expanding your sales reach into retailers and markets that can put your product in front of consumers everywhere!



Thanks, Brenda! Your site is amazing!
" - Steve Stewart, Steve Stewart Entertainment

Principal Member #17182: "I really like what you have done with RepHunter. The program works really good and after only one day have reps getting a hold of me." - Todd Outman, Golf4Sale.Net

Principal Member #16986: "Thank you very much Matt. We have really found some great reps through RepHunter. We would certainly recommend your services to anyone that is seeking Reps for their companies." - Maggie Parker, Body Balance Nutrition Corp.

© Copyright 2001-2018 RepHunter, Inc. All Rights Reserved.