Principal 70816 is not active for one of the following reasons:
The member has found all the Independent Sales Reps they need at this time.
The Principal has requested that their profile be hidden or inactivated while they process existing contacts.
That user is not an active Principal.
The ID does not exist.
Some Testimonials from our members
Principal Member #5602: "Dear RepHunter.net: Thanks. So far, we are extremely pleased with the results of RepHunter.net. We have contacted about 300 reps and we are getting bombarded with reps knocking down our door. Now we are just trying to properly allocate the reps across the USA and Canada per territory with an overload amount to select from." - Cody, GHOSTRIDERX SKATEBOARDS

Principal Member #27898: "I have used the Rephunter service and have been quite pleased. I have been able to find and secure an organization in a very short amount of time.
" - Tim Lorenzo, GeocelUS

Principal Member #45724: "I'm a small business person bringing a new product (www.The EasySeat.com) to market, and it can be intimidating to say the least. Thanks to RepHunter, my search for qualified, professional sales reps has been a painless, and even enlightening process! With RepHunter, you can quickly put together a national (and international) sales team in a matter of days, from the comfort and convenience of your home or office.



I know the initial fee may sound high for some, but think about what even one professional salesperson is worth to you in profits. And this is not a site that "warehouses" tons of old or useless contacts. RepHunter is real! Everything is sorted by most recent activity, and you can clearly see the last time a rep has signed in, as well as their average response time. I'll admit, I was slightly skeptical, but as soon as I had access to the site, I realized what a goldmine it is! I quickly scanned more than 500 reps across 4 or 5 categories, and narrowed down my search down to the 55 reps I was allotted. I also received more than 30 requests from reps on top of this. Out of the 88 eligible contacts, I came away with 21 experienced and qualified reps across the country that were interested in selling my product! I don't know any other way I could have accomplished this in less than a month!



RepHunter is a powerful business tool that delivers far more than it promises. It's extremely easy to use to contact, evaluate and organize multiple sales reps, that can transform your business from a local operation into an international force in a matter of days, expanding your sales reach into retailers and markets that can put your product in front of consumers everywhere!



Thanks, Brenda! Your site is amazing!
" - Steve Stewart, Steve Stewart Entertainment

Principal Member #39018: "This is a wonderful website/service and I will certainly pass the link along to anyone I think could benefit from it. We have made contact with several reps and have had much success. What a wonderful service!" - Melissa Wright, Bamboo Bebe

Principal Member #14130: "Thanks for the service. It has produced the desired results. We have contracted with two reps and consider RepHunter the most productive and cost effective service available. After spending hundreds of dollars on newspaper advertising, RepHunter produced the desired results on one month." - Ed Luossy, EZ RV Products Corp

Principal Member #6395: "Matt & Jeff, I have tried your service and am very pleased with the results. At this time I want to extend the service to the 6 month level. Please use the existing charge info to change my status to a Charter Subscription. Thank you." - Seth Frielich, North American Sales Manager, Unitronics Inc.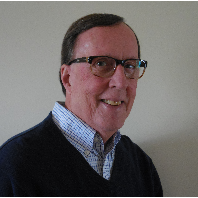 Rep Member #14052: "I think your program is very well thought out. You are providing a valuable service to both manufacturers and reps. I've checked out several other similar sites and you have the best that I've found so far. Keep up the good work!" - David Ring, Sales Rep.

Principal Member #62451: "Absolutely awesome service and experience you offer. We will be back." - Darrell Feagin, Sr., What If I Win Products, LLC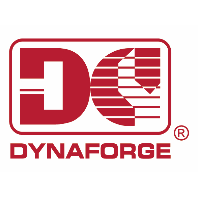 Principal Member #82276: "Your service is great and I'm happy with the result. The problem I have is that I need some more time to prepare for next year's product line, so I need to temporarily suspend my account, and will come back and re-subscribe after several months." - Jason Zhang, DynaForge

Rep Member #20815: "Good Morning, Brenda. Many Thanks for you precious SERVICES. Have a great day!" - James Paquette, Sales Representative

Principal Member #62555: "We appointed two reps for six states and we have four more reps considering us and we them. I need breathing room, but I will be back for sure. You have a great service." - Dick Geertsen, Ticket Chocolate

Principal Member #40831: "Rephunter is the best!!! The employee at rephunter, Brenda Sorensen is just amazing. She helped me from getting infomation, to signing up, then through the training and finally to use rephunter to maximize my dollars. I am so satisfied with them that I would recommend this to everyone and then more! I love Rephunter!" - Zafreen Nayani, AccuExpress Provider services, LLC

Principal Member #7615: "I have found this service highly valuable, have identified 20-25 solid reps. Thanks for a great service!" - Dick Meloy, Diversified Products Company

Rep Member #17358: "Hi Brenda, Thank you so much for your help! I have really good news, I was looking at Hot Opportunities and saw [an ad] and after some back and forth, I was offered the New England Sales position with them. The owner is super nice and incredibly interactive as an owner. I can hardly believe that no one in New England was selling the line. This is the best thing to ever happen to me as far as outside sales goes!" - Matt Cohen, Integrity Sales Agency

Principal Member #67709: "I would highly recommend RepHunter to anyone seeking sales representation for their product. Response rate was high, and professional, and I am excited about the increased exposure for my product this retail season. I intend to use RepHunter again. Thank-you." - Vesna Bailey, OMNI Publishing

Principal Member #22879: "Thank you for the good service and personal assistance. My contact with RepHunter has been helpful and, if need be, I will re-subscribe at a later date." - Deborah Childress, BlindSpot Mirrors

Rep Member #66959: "Your site has been helpful and [I] am building a good network of client[s]." - MichaelKelvin Ejeagha, Sales Rep

Principal Member #69907: "Rephunter has been an extremely effective tool to reach the reps I need for our business." - Glenn Tamir, Pegasus Medical Concepts

Principal Member #61670: "Thank you for your services. I have successfully built my sales team. I will be utilizing your services again upon expansion." - Jason Kaen, Bijou Coverings, LLC

Rep Member #9491: "Thanks for your help. Your site is GREAT. The wide variety of companies searching for representation is what makes your site great." - Bruce Muller, Sales Rep

© Copyright 2001-2018 RepHunter, Inc. All Rights Reserved.