Principal 70641 is not active for one of the following reasons:
The member has found all the Independent Sales Reps they need at this time.
The Principal has requested that their profile be hidden or inactivated while they process existing contacts.
That user is not an active Principal.
The ID does not exist.
Some Testimonials from our members
Principal Member #80488: "I wanted to say thank you I have made accounts with a few good reps with your service. Thank you!" - Abby Camarota A. Camarota Designs

Rep Member #7848: "This is awesome. I wish I new this site existed before." - Robert Petkus, Sales Rep

Rep Member #69599: "I really like your website - it's perfect for reps and suppliers." - Bill Bowler, Sales Rep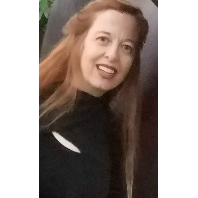 Rep Member #3286: "I still love your web site and tell so many friends about you. This is truly a MUST for any sales person who wants to go from ordinary to superstar." - Mary Pead, Sales Rep

Principal Member #6814: "Matt & Jeff: In the three months that we have been using RepHunter, we have signed up and trained 11 Reps using the service. Six of these were in January. It is still a little early to judge the effectiveness of these Reps, selling our product, but I would have to say that I have been impressed with the quality of most all of the prospects who have contacted us through your service. These results far exceed our expectations and today, I would have to give RepHunter a "perfect 10" on its performance for our business. Thanks for you assistance." - Jim Smathers, EnergySuperStore.com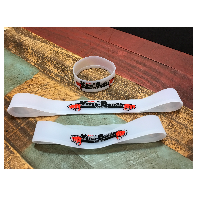 Principal Member #76562: "RepHunter and Brenda are one of the best decisions I made to locate a national sales force to represent VersaBands" - Jim Jobin, Versabrands.com

Rep Member #20815: "Good Morning, Brenda. Many Thanks for you precious SERVICES. Have a great day!" - James Paquette, Sales Representative

Rep Member #44738: "Here's a shout out that you can always count on the "Excellent Customer Service", that Rep Hunter.com department provides. After sending in my question for help, the following day I had an answer. Brenda was the first Representative that took an extra step by conveying my request to Matt. After Matt had assisted me with my request. He took an extra [step], by forwarding it to his web master to make sure it was resolved correctly. Which it was. Then I received a call and follow up email from Jeff their web master. They went far above with everything they did. [I am] an Extremely Satisfied Candidate." - David De La Rosa, Sales Rep

Principal Member #21201: "I have so many leads I am working from your site that I want to freeze my membership or resume when I am not so backed up. It is a lot better then I thought it would be ...." - Rob Weber, Newayceutical Inc.

Principal Member #44052: "I just want to tell you Brenda, that your website is fantastic. I had no idea where I was going to find a distributor, and your website provided about 40 leads in 30 days, and located 4 solid sales reps already. I should have a lot of orders for my tree guards very soon. As a first time importer, I had no idea where to find distributors to market my product; that is, until I found RepHunter.net. In a matter of days, my mailbox was filled with distributors, sales reps interested in knowing more about my product. I replied to all of them with my standard sell sheet and inserted their personal contact information that I got from the RepHunter profile. By personalizing a sell sheet that they could distribute to retailers, there was instant interest in selling my product. In about 4 weeks, I started to get orders. This is the best investment I ever made." - Jim Saunders, Tree Armor

Principal Member #26003: "The web site has been very helpful and we have been pleased with the results." - Rob York, Relational Solutions, Inc.

Principal Member #27894: "RepHunter worked so well, that we filled our available spots for at least the next several months! It worked better than the newspaper want ads we ran and job board ads on the internet. It saved us hundreds of dollars." - Rosemary Andersen, Andersen Flaps Incorporated

Principal Member #32579: "I'm so happy to have found you. I was stumbling along on my own, ready to go back to flipping burgers at McD's. I especially enjoy the straight-up in-your-face attitude in your training pages. Just what I need, and I've modified my profile at least a dozen times these last two days." - Ray Grant, MegapulseUS

Principal Member #75493: "I was skeptical at first, but RepHunter delivered! As we grow and continue to expand, we will be sure to utilize this wonderful source and service." - Natalie Sudit, SHASHI, LLC

Principal Member #45718: "RepHunter.net is fabulous! Their site, and service, is top-notch, straightforward, reliable and trustworthy. I wholeheartedly recommend RepHunter." - Julie McLellan-Mariano, GrievingMourningGrowing, LLC

Principal Member #8971: "Hi Matt. Your concept is great and I made several good contacts. Thank you." - Harvey Seigle, Seigle & Associates, Inc.

Principal Member #4901: "I just wanted to let you know that I am very satisfied with your program and wanted to check on the Referral Program that you offer. Thanks." - Vicki Johnston, Northland Woolens

Rep Member #5652: "Dear RepHunter.net: Actually, the ONLY reason that I asked to have my profile discontinued is because I have gotten SO many good opportunities through RepHunter that I have reached a point where I just can not add anything more right now and do everyone justice! If I find that at some point in the future I would like to look for more Rep opportunities, I certainly would not hesitate to use your services. I will recommend your service to anyone I come across who is looking for Rep opportunities! Thanks for all of your help. Regards." - Dale Fredrick, Sales Rep

Rep Member #69014: "I wanted to find a new product line that offered recurring revenues, strong commissions and a protected sales territory. I found it on RepHunter in less than two hours. Within 24 hours I had spoken with the CEO who had posted the position on RepHunter. Within 48 hours we had signed agreements in place, and it's "off to sales races" for me. My RepHunter experience has been truly amazing." - Gary Lux, Cold Mountain Infrared, LLC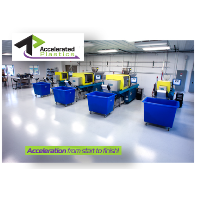 Principal Member #70779: "I wanted to thank you again for all of your assistance yesterday in getting me started with RepHunter. As a result of your help, today I have been involved with my search and responding back to the potential Reps that contacted me. In fact, I have been in communication with three already! The more I work with the site, the more comfortable I am navigating through it. Thank you, again Brenda. I really appreciate the time (and patience) that you had given me!" - Ken Heintz, Accelerated Plastics

© Copyright 2001-2018 RepHunter, Inc. All Rights Reserved.