Principal 70641 is not active for one of the following reasons:
The member has found all the Independent Sales Reps they need at this time.
The Principal has requested that their profile be hidden or inactivated while they process existing contacts.
That user is not an active Principal.
The ID does not exist.
Some Testimonials from our members
Principal Member #66278: "Excellent Website. Totally Surprised Me. Thank you so much for helping me jump the gap!" - Jayson Buckingham, AquaGlow LED

Principal Member #65985: "Good service. I found people that I will be using as sales reps for my company." - Joe Walker, Piping Supplies Inc

Principal Member #12002: "I see we already have one response from a rep looking for opportunities. RepHunter is the best website of its kind and I have tried a few." - Tony Hall, Professional Products and Serv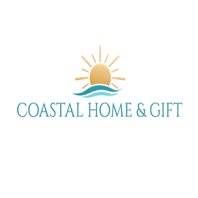 Principal Member #83619: "Very good service and I got the reps I need for now. I may come back in the future." - Antonio Azevedo, Proillume, LLC

Principal Member #4205: "RepHunter has proven to be the perfect solution to develop a national sales team. In just two months we have identified four outstanding Reps who are introducing Awards International to their existing customers, as well as using our catalog and Web site to attract new customers. Utilizing RepHunter to identify professional, established Reps could not be easier. We just upgraded our subscription for 13 months, what a bargain!" - Peggy Pisani, Dir of Sales/Marketing, Awards International

Rep Member #10331: "I just stumbled onto your site. It is awesome, I'm very Impressed! I've already received two phone calls from manufacturers!" - L. Spagnolo, Territory Manager

Principal Member #65763: "Love your service; will be back. I think this is a good website for people looking to expand." - David Dodson, EZ Dog Walker

Rep Member #37982: "Rephunter works well to get the word out there. (I've used the site myself to find lines). I wish more AV companies knew about Rephunter." - John M. Lee, Paradigm Strategic Marketing

Principal Member #6894: "Dear RepHunter.net: Your service has been invaluable in helping us establish a sales network. Really and truly an incredible service, and more than worth every penny. I'm very happy to have found you. In one month, we've gone from a standstill to active representation covering almost the entire US. I'll definitely be raving about your service to my associates. Thanks again." - Gary DosSantos, ImmSolve LLC.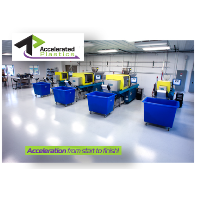 Principal Member #70779: "Thank you for all of assistance over the past two months. You have been great. Your service has been a great method to connect with the representatives that we were looking for. Your service was invaluable in researching and placing representatives in our target areas throughout the United States. We intend to use your service again if the situation requires it. Your site was user friendly and very easy to navigate. I would highly recommend your service to any organization looking for representatives. Check out my comments on the cancellation page of your site, I gave you a huge thumbs up!!! Again, thank you personally for all the help that you had given me. Seriously, your patience and direction made it easy for me to navigate through your site. Take care Brenda and I hope that we cross paths again! Thank you!" - Ken Heintz, Accelerated Plastics

Principal Member #75493: "I was skeptical at first, but RepHunter delivered! As we grow and continue to expand, we will be sure to utilize this wonderful source and service." - Natalie Sudit, SHASHI, LLC

Principal Member #55663: "I have to tell you that you guys put together a PHENOMENAL website and service. I could not believe the amount of interest in our services and the serious minded individuals who responded. It is extremely refreshing and I was overwhelmed with responses and could not get to all of them! I will write a testimonial in my next email. I only needed three reps, and that is how many I hired through RepHunter. I will keep going as soon as I finish training these guys and having them produce, I will keep adding more and more reps so long as they are successful. This site is pure gold. Thank you again!" - Yasmin Khalil, APS

Principal Member #55844: "It was a very easy service to set-up and use and entirely effective. Your service is very good." - Mark Barbour, Elastomer Technologies , Inc.

Principal Member #24809: "Thank you for your great service. I have been quite successful at accomplishing what I wanted to through RepHunter. Two months ago, I set out to add one or possibly two new reps. Actually I have already added two new ones and I am continuing a dialogue with and may bring on board two others that are actually a bonus over my original plan. I was a little skeptical at first but now I am convinced. It works." - Ken Jehle, Midwest Rubber Co.

Principal Member #60365: "My experience was excellent with both sales and service. When the next project starts, I will be sure to use your service again." - Ken Flanders, New Business Navigators

Principal Member #79587: "We had a great response and need to take a break to onboard these reps. We will be back in the spring." - Gary Martin, Sitrep Inc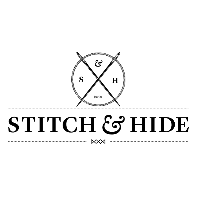 Principal Member #71250: "Good site. I found and set up relationships with a number of reps. This concludes our second search." - Dennis MCcLaughlin, Stitch & Hide

Rep Member #38353: "I cannot say enough about your website. Since my joining in August I have found 2 new lines but one particularly in the Robotic Automation sector. This sector is extremely lucrative and the company I will work with has one of the highest commission structures to date. I cannot say enough how viable your service is. I have told 7 of my collegues who were let go from an aerospace plant a year ago that if they want to get back into the arena this is where to go.

Thank you so much for opening the doors of communication for reps and companies to work together without the red tape and hassle.

Everyone really needs to see how effective your site is in this economy." - Lollie Baker, Sales Rep

Principal Member #67096: "Brenda ... Tried to click on all of the reasons that I like your service, but it only allows me to click on one! Great service. Thank you." - Rick Anixter, Advanced Metal Solutions

Principal Member #24102: "We all at MCM Marketing want you to know how productive our subscription to RepHunter has become for us. Indeed, over the last month we have met scores of highly qualified sales representatives and are now concluding all the arrangements with a significant number of them to bring them into our company.

Thank you for your help and guidance in the early days, when we were still new to RepHunter." - Joe Sewald, MCM Marketing

© Copyright 2001-2018 RepHunter, Inc. All Rights Reserved.