Principal 70551 is not active for one of the following reasons:
The member has found all the Independent Sales Reps they need at this time.
The Principal has requested that their profile be hidden or inactivated while they process existing contacts.
That user is not an active Principal.
The ID does not exist.
Some Testimonials from our members
Rep Member #12127: "Thank you for ... your great website." - Robert Resner, Sales Rep

Principal Member #16305: "You folks continue to earn our respect in the manner in which you do business. You are the best thing going in filling rep positions and I thank you so much for the level of professionalism you bring to the table. It is unmatched. You have allowed a small company the opportunity to compete with the big boys in the talent search for qualified reps." - Martha Martin, Foam Tech and Door Tech

Principal Member #30091: "Your service to our search for Reps throughout the country has been invaluable. We have now hired all the reps we need. Should we need to add reps in the future we will most certainly use RepHunter again." - Michael Wood, Ace Evert, Inc.

Principal Member #57673: "I was successful in finding who I hope will be highly productive reps for my product. Your service was robust and assisted me in an area of the business I was not familiar … finding national reps. Your service exceeded my expectations." - John Ganahl, Air-Lec Industries LLC

Principal Member #26890: "I'm so glad that you have created this service for both reps and manufacturers. I have found some really great reps over the years ... through RepHunter and access to your data base has been integral to the process of growing our business. As always, a great service!! Thank you!" - Susan Kraft, Kraftworks Studio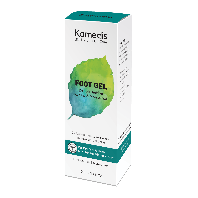 Principal Member #73664: "I had some success and I am happy with your service. For now I achieved my goals. Will be back." - Roni Kramer, Kamedis

Rep Member #38527: "Jeff's company RepHunter, Inc. is an innovative and user friendly resource for independent sales representatives and companies in need of sales reps. I find the web site user friendy and the Monday updates very useful. They respond quickly and professionally to any inquiry. I am pleased to be doing business with Jeff and RepHunter, Inc. and look forward to a long relationship." - Tom Deveny, Sales Rep

Principal Member #64962: "Loved the service and I will be back." - Julie Jennings, Julianne Collections

Principal Member #67386: "I have made some great contacts through your system. I want to get rolling with these reps, and will add more as I get things off the ground. A great service. I will recommend to other artists looking for sales representation." - Monica Martin, The Arsty Girl Studio

Rep Member #55043: "Brenda, I wanted to thank you for your help. For about the last 2 years I have had growth but needed some new ideas. I stumbled across your site and have to say, what a wonderful experience. Before I was done browsing, there was already somebody that contacted me about repping his product. If you ever have any ideas you want to share with me, I will sure take them." - Kyle O Erickson, KOES Reps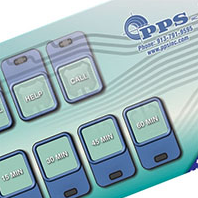 Principal Member #72733: "I will say I have enjoyed using the service. We have written agreements in place with 3 reps, 2 covering territories on the east coast and another in the Northwest. I found the platform to be user friendly and would recommend your service to others. It would also be my recommendation to stay on the monthly maintenance plan until we have located 2 more reps for the Southeast and Southwest." - Todd Horttor, PPS, Inc.

Principal Member #65256: "This service has been and continues to be great for our needs. We have now placed 10 reps in just over 2 months! We are focusing on these placements for a few months and will then be back to engage additional sales reps." - David Humphrey, T3 Enterprises, LLC

Click here to view this member's website.
Rep Member #11577: "As an independent rep looking for additional lines to carry, I just want to say I think your service is great. Thank you. I will recommend your service to all my contacts." - Michael J. Mucaria

Principal Member #27894: "RepHunter worked so well, that we filled our available spots for at least the next several months! It worked better than the newspaper want ads we ran and job board ads on the internet. It saved us hundreds of dollars." - Rosemary Andersen, Andersen Flaps Incorporated

Principal Member #8220: "I was very happy with your company, and I received more than enough reps at this time. I have not even had the chance to contact even 10% of them. I will definitely use your company the next time I am looking for reps. Thanks." - Sean Zimmer, VP of Marketing, GEM Inc.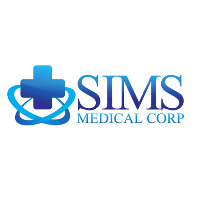 Principal Member #21075: "We have successfully hired representatives for all of Canada thanks to RepHunter!!! Thank you very much - we were very pleased with the services provided." - Indu Bains, SIMS Medical Corp

Principal Member #7934: "We have already signed up seventeen reps." - Jim Gilligan, Fabricmate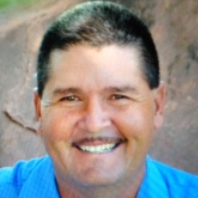 Principal Member #71717: "I was truly skeptical that this service would work, but I took the gamble and tried it out. Wow, this really helped us connect with possible sales reps. It happened within a couple weeks and we are moving on to next steps with a rep we really believe can move our product forward. I would be remiss if I also didn't comment on the outstanding customer service that RepHunter provided. I would highly recommend this service to anyone trying to connect with reputable sales agents. And I can't thank you enough for always following up with an e-mail." - Michael Sanchez, Mobile Sno Pro

Rep Member #79779: "Excellent two way communication between the manufacturer and distributor (rep) ensuring both profiles are accurate and up to date. Clearly recognize both parties have to win." - Stephen Marshall, Sales Rep

Principal Member #70057: "We had great results and will surely be back as soon as we need. Awesome tool. It is all true. It worked out great for us. The tool is awesome and your (you) customer service is really good." - Rafael Rohden, Twisti Group

© Copyright 2001-2018 RepHunter, Inc. All Rights Reserved.