Principal 70551 is not active for one of the following reasons:
The member has found all the Independent Sales Reps they need at this time.
The Principal has requested that their profile be hidden or inactivated while they process existing contacts.
That user is not an active Principal.
The ID does not exist.
Some Testimonials from our members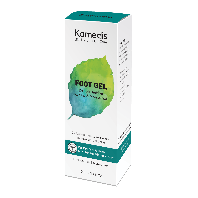 Principal Member #73664: "I had some success and I am happy with your service. For now I achieved my goals. Will be back." - Roni Kramer, Kamedis

Principal Member #45724: "I'm a small business person bringing a new product (www.The EasySeat.com) to market, and it can be intimidating to say the least. Thanks to RepHunter, my search for qualified, professional sales reps has been a painless, and even enlightening process! With RepHunter, you can quickly put together a national (and international) sales team in a matter of days, from the comfort and convenience of your home or office.



I know the initial fee may sound high for some, but think about what even one professional salesperson is worth to you in profits. And this is not a site that "warehouses" tons of old or useless contacts. RepHunter is real! Everything is sorted by most recent activity, and you can clearly see the last time a rep has signed in, as well as their average response time. I'll admit, I was slightly skeptical, but as soon as I had access to the site, I realized what a goldmine it is! I quickly scanned more than 500 reps across 4 or 5 categories, and narrowed down my search down to the 55 reps I was allotted. I also received more than 30 requests from reps on top of this. Out of the 88 eligible contacts, I came away with 21 experienced and qualified reps across the country that were interested in selling my product! I don't know any other way I could have accomplished this in less than a month!



RepHunter is a powerful business tool that delivers far more than it promises. It's extremely easy to use to contact, evaluate and organize multiple sales reps, that can transform your business from a local operation into an international force in a matter of days, expanding your sales reach into retailers and markets that can put your product in front of consumers everywhere!



Thanks, Brenda! Your site is amazing!
" - Steve Stewart, Steve Stewart Entertainment

Principal Member #10977: "Hello Matt, I have been having pretty good luck with your service. So far we have placed 2 reps in the regions we are trying to fill. We are quite pleased about that, so thank you." - Kelley Diekman, Cordsets Incorporated

Principal Member #15577: "We have set up the required reps in the territories we were seeking, and want to thank you for your wonderful website product." - David Synchyshyn, Gillis Quarries, Ltd.

Principal Member #21201: "I have so many leads I am working from your site that I want to freeze my membership or resume when I am not so backed up. It is a lot better then I thought it would be ...." - Rob Weber, Newayceutical Inc.

Rep Member #17522: "Very pleased with both the quality of product and the quantity of manufacturers that have contacted me to represent them. I would recommend Rephunter to any sales agency that either is looking for more lines or just looking for a change of venue, as this website hosts many opportunities." - Matt Cohen, Sales Rep.

Principal Member #31433: "This is my third time re-subscribing to RepHunter. Site is incredible. Great service. I have staffed three start-ups with you guys. Cannot wait to get started again!" - Patrick Lee, Top Line Ventures

Principal Member #17690: "You have a great service. I have all I need for now." - Flavia Abbate, Bolster Trading Pty Ltd

Principal Member #64527: "Your service is a benefit to our company. Will come back and use the service in the near future." - Sam Gaither, AIM Sports, Inc

Principal Member #2956: " Everything is going well. We did place 2 reps for our resort division. You are helping me a great deal and we just signed up for a couple more months." - Joe Wehrle, Holloway Sportswear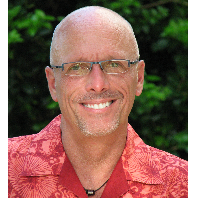 Principal Member #72755: "You guys are genius for this system and Brenda—your customer care and relatedness to the client is insane—you're really awesome." - Mark Skovron, MaxGroup Business Solutions, LLC.

Principal Member #10789: "Finished my current project. Very happy. New contract coming to help another OEM find reps." - Steve Enes, Simcona Electronics

Principal Member #12553: "Your website was ... extremely user friendly. We contacted 75 reps and ... signed up 10 new reps in a 3 month period. The tracking system on line is excellent. Your telephone support was always available - - and your suggestions on how to manage our search were much appreciated. We also thought the credit system was fair - as it keeps the database current and honest. Great services ... great concept for rep recruiting!!" - Don Kishton, The Alliance Group

Principal Member #17182: "I really like what you have done with RepHunter. The program works really good and after only one day have reps getting a hold of me." - Todd Outman, Golf4Sale.Net

Principal Member #8885: "We had a wonderful experience. Should we have additional needs for reps we will definitely be back. Thanks again for your service!" - Tracy Nagy, Distinctive Features, LLC

Principal Member #33212: "I'm impressed with the professional way REPHunter conducts its business. If I have another ocassion to look for reps you'll be the first company I will contact. Thank you." - Bruce Walborn, Graham Stamping Co.

Principal Member #17229: "Thank you for the excellent service ... we have found some great people from your system." - Aaron Rosenthal, TMG Home Decor Inc.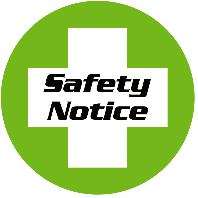 Principal Member #66711: "This site is great! We didn't expect results so quickly! Thanks for an awesome service!" - Dennis Albert, Safety Notice Corporation

Rep Member #8825: "I visited your site yesterday on recommendation from another Independent Rep. It is excellet! I registered and completed my profile this morning and within 2 hours had received a call from a manufacturer that is very promising." - Tom Raatikaninen, Sales Representative

Rep Member #66959: "Your site has been helpful and [I] am building a good network of client[s]." - MichaelKelvin Ejeagha, Sales Rep

© Copyright 2001-2018 RepHunter, Inc. All Rights Reserved.