Principal 69965 is not active for one of the following reasons:
The member has found all the Independent Sales Reps they need at this time.
The Principal has requested that their profile be hidden or inactivated while they process existing contacts.
That user is not an active Principal.
The ID does not exist.
Some Testimonials from our members
Principal Member #16798: "We are very happy with your service, and your user-friendly website. We have many interested Reps to follow-up with, after only 1 month." - Ed Cassidy, CASSCO

Principal Member #67369: "Wow Brenda! I have no idea how this rep search will end up. All I can say is that your service is making our phones ring off the hook. Congratulations on providing a wonderful matching platform for reps and suppliers." - John F. Price, BMT Commodity Corporation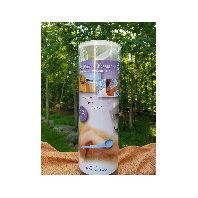 Principal Member #54859: "I will be subscribing again in January or February. I love your service, very professional. There were 10 reps who didn't get back to me, but overall many did and I am now in contact with several. I need to put my subscription on hold for now during holidays and also be have a chance to call some of the reps who I have not reached yet, as well. You guys really do rock and I will be back. Thanks much." - Lynda Moyer, Soothe-Your-Skin CO

Principal Member #17690: "You have a great service. I have all I need for now." - Flavia Abbate, Bolster Trading Pty Ltd

Principal Member #17229: "Thank you for the excellent service ... we have found some great people from your system." - Aaron Rosenthal, TMG Home Decor Inc.

Principal Member #4205: "RepHunter has proven to be the perfect solution to develop a national sales team. In just two months we have identified four outstanding Reps who are introducing Awards International to their existing customers, as well as using our catalog and Web site to attract new customers. Utilizing RepHunter to identify professional, established Reps could not be easier. We just upgraded our subscription for 13 months, what a bargain!" - Peggy Pisani, Dir of Sales/Marketing, Awards International

Principal Member #48880: "We are no longer looking for reps, but would use your services again if the need arises in the future." - Brian Ross, Trans-Industries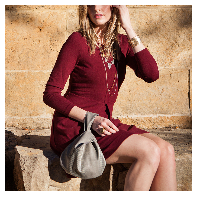 Principal Member #84428: "Great service! I found so many reps that I now need to focus on getting them rolling. Thank you - I'll be back!" - Joy Winkler Chapman, Pixie + Joy Accessories

Principal Member #59632: "We are simply heading into a very busy season and I won't be able to continue to manage the reps. WE WILL BE BACK! The primary reason is that you don't penalize us for taking a couple months off. Allowing us to renew at the $99.00 rate and retain our contacts in a couple of months is GREAT business and is the reason that we'll return to your service. Thank you so much." - Brian Williamson, Zimmzang, LLC

Rep Member #9302: "Very good service. We are really happy with the layout of the web site--the whole nine yards." - Michael DiLeo, Sales Rep

Rep Member #6185: "Hi there! What a great site and service. We are the UK sales agent register, just saying hello. I love your site. I wish we had one like it! If you have companies looking for agents in the UK, we can help." - Paul G Brown BA (Hons.)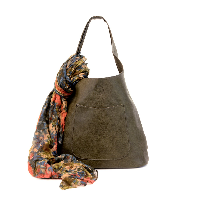 Principal Member #74254: "Your customer service is absolutely world class. I could not have been more skeptical, nor could I be happier. This worked out perfectly" - Marc Shafer, JoySusan

Principal Member #8011: "Thank you so much for your invaluable resource, Rephunter.net. It has provided outstanding exposure for our product to a very talented database of reps. In addition to a great site, your personal counsel has been tremendously helpful to our business. Trust me, I am spreading the word. Thanks." - Meaghan D. Moody, The Attaché, a division of FFA Inc.

Rep Member #69599: "I really like your website - it's perfect for reps and suppliers." - Bill Bowler, Sales Rep

Principal Member #49237: "Overall I've had great response .... rep hunter did what I wanted it to do for my company. I now need some time to regroup and train the reps I have brought on ...." - P.J. Spell, Image Advertising

Principal Member #64352: "Great results. I must spend time with the reps I hired and will be back in a few months." - Les Cullen, InsulStone, Inc.

Principal Member #16986: "Thank you very much Matt. We have really found some great reps through RepHunter. We would certainly recommend your services to anyone that is seeking Reps for their companies." - Maggie Parker, Body Balance Nutrition Corp.

Principal Member #27851: "Thanks for your time and we enjoyed using Rep Hunter. Should we have a need in the future for this type of service again, we will definitely use your website." - Carrie Lennox, Sourcetec Industries

Rep Member #68841: "I have been totally impressed with your Site and the 3 Responses I have already received, and will be signing a Rep Agreement with one!" - Eleanor Grande, EJ Grande & Associates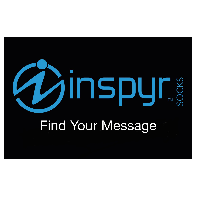 Principal Member #66933: "Thanks RepHunter and Brenda. I had great success and will keep you all in the loop of Inspyr socks rise to stardom. In two sentences I can tell you that Inspyr Sock Co had incredible success with RepHunter and our client service rep, Brenda. I found 12 reps in two weeks of doing business with RepHunter. Sorry but I need another sentence to say thanks, thanks RepHunter and keep inspyring the rep world. You rock!!" - John Cawley, Inspyr Socks

© Copyright 2001-2019 RepHunter, Inc. All Rights Reserved.