Principal 69965 is not active for one of the following reasons:
The member has found all the Independent Sales Reps they need at this time.
The Principal has requested that their profile be hidden or inactivated while they process existing contacts.
That user is not an active Principal.
The ID does not exist.
Some Testimonials from our members
Principal Member #8045: "You have allowed us the special experience of meeting people we would never have met and increased our understanding of our marketplace immeasurably. I have recomended your services to those with whom we do not compete. You are to be commended on your service attitude and the people that you have attracted. Thank you again." - Geoffrey L. Flagstad, MedLifeSolutions, Inc.

Principal Member #26003: "The web site has been very helpful and we have been pleased with the results." - Rob York, Relational Solutions, Inc.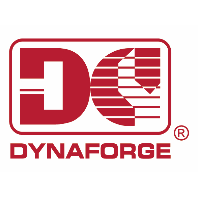 Principal Member #82276: "Your service is great and I'm happy with the result. The problem I have is that I need some more time to prepare for next year's product line, so I need to temporarily suspend my account, and will come back and re-subscribe after several months." - Jason Zhang, DynaForge

Rep Member #49825: "RepHunter has become my go to when I am searching for new lines to compliment my services offerings. They have been instrumental in helping me to develop many strategic partnerships that have been instrumental in growing my business." - Sekina Brown, Funnel Visionaries

Principal Member #79587: "We had a great response and need to take a break to onboard these reps. We will be back in the spring." - Gary Martin, Sitrep Inc

Rep Member #35435: "Aloha from Honolulu!! Wanted you folks to know ... You're The Best!!!! We thank you for all you do. Just picked up the J-Handles line thru your site and its gonna be a winner. That's only the latest success. There are others, and rephunter.net is frankly, the only reason we've come this far, in such a short period of time. As we say here in paradise, "you folks are da bomb!!" Much Mahalos from Gilmour Sales Of Hawaii & Guam." - Mark Gilmour, Gilmour Sales Of Hawaii

Principal Member #17182: "I really like what you have done with RepHunter. The program works really good and after only one day have reps getting a hold of me." - Todd Outman, Golf4Sale.Net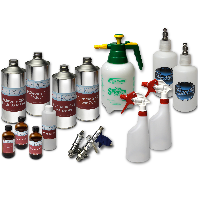 Principal Member #64011: "Your service was very effective. Liked the way you help me track my contacts. I need to work through the reps we have found for our metal coatings. We'll be back in October to find more for our chroming and whiteboard paints." - Jack Kerins, Peacock Laboratories, Inc.

Rep Member #69014: "I wanted to find a new product line that offered recurring revenues, strong commissions and a protected sales territory. I found it on RepHunter in less than two hours. Within 24 hours I had spoken with the CEO who had posted the position on RepHunter. Within 48 hours we had signed agreements in place, and it's "off to sales races" for me. My RepHunter experience has been truly amazing." - Gary Lux, Cold Mountain Infrared, LLC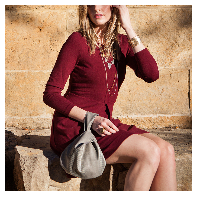 Principal Member #84428: "Great service! I found so many reps that I now need to focus on getting them rolling. Thank you - I'll be back!" - Joy Winkler Chapman, Pixie + Joy Accessories

Rep Member #30681: "RepHunter has provided us with amazing product lines and great success! Making more money now than ever!" - Samantha Brown, AmericaLinx Company

Principal Member #31897: "H*llova site! I like this. Your site features are a little bit of genius. Whoever put it together did a good job. I wish I would have thought of this idea." - Lee Gnatzig, Ad-Ventures

Principal Member #4205: "RepHunter has proven to be the perfect solution to develop a national sales team. In just two months we have identified four outstanding Reps who are introducing Awards International to their existing customers, as well as using our catalog and Web site to attract new customers. Utilizing RepHunter to identify professional, established Reps could not be easier. We just upgraded our subscription for 13 months, what a bargain!" - Peggy Pisani, Dir of Sales/Marketing, Awards International

Principal Member #15274: "Thank you, Matt. This is a renewal of our previous subscription, so we are familiar with your system. We have brought on three reps, so far, so the experience has been good." - Matt Ross, Eco-Smart, Inc.

Principal Member #7615: "I have found this service highly valuable, have identified 20-25 solid reps. Thanks for a great service!" - Dick Meloy, Diversified Products Company

Rep Member #29115: "Thank you for the service you have provided over the years. You have an excellent site for communicating with potential manufacturers. Best Regards." - Pete Schumacher, Enduring Providence, Inc.

Principal Member #7250: "We got lots of responses and were very happy with your service." - Thorn Mead, Pootatuck Corporation

Principal Member #52842: "You have been very helpful. We have made some good contacts and will see where they take us. Thank you for your service." - Jeff Heywood, Coast Fabrication Inc.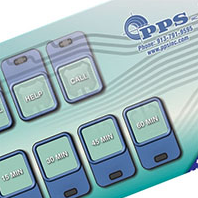 Principal Member #72733: "I will say I have enjoyed using the service. We have written agreements in place with 3 reps, 2 covering territories on the east coast and another in the Northwest. I found the platform to be user friendly and would recommend your service to others. It would also be my recommendation to stay on the monthly maintenance plan until we have located 2 more reps for the Southeast and Southwest." - Todd Horttor, PPS, Inc.

Principal Member #6894: "Dear RepHunter.net: Your service has been invaluable in helping us establish a sales network. Really and truly an incredible service, and more than worth every penny. I'm very happy to have found you. In one month, we've gone from a standstill to active representation covering almost the entire US. I'll definitely be raving about your service to my associates. Thanks again." - Gary DosSantos, ImmSolve LLC.

© Copyright 2001-2019 RepHunter, Inc. All Rights Reserved.