Principal 69965 is not active for one of the following reasons:
The member has found all the Independent Sales Reps they need at this time.
The Principal has requested that their profile be hidden or inactivated while they process existing contacts.
That user is not an active Principal.
The ID does not exist.
Some Testimonials from our members
Principal Member #54312: "I have used other online services which provide independent sales representatives, and there is simply no comparison. RepHunter is head and shoulders above the competition in terms of the number of leads obtained, the quality of the leads, and the time frame required to obtain those leads. And in addition to those positives, the quality of the customer support is absolutely first rate, I recommended RepHunter for any business looking for independent sales reps." - Morris Wilson, Bizzle, LLC

Principal Member #70336: "We are VERY happy we signed up with your service! We really are very impressed with your service, your professionalism and customer service is unmatched. We would recommend you to anyone." - Aleksandra Sheynman, Amati International LLC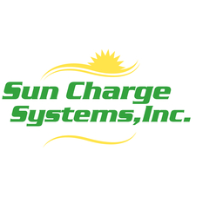 Principal Member #69965: "RepHunter is as good as advertised! We were able to place reps in over a dozen states. This was exactly our goal when we subscribed. Thanks RepHunter." - Donny Ray, Sun Charge Systems

Principal Member #75493: "I was skeptical at first, but RepHunter delivered! As we grow and continue to expand, we will be sure to utilize this wonderful source and service." - Natalie Sudit, SHASHI, LLC

Principal Member #30091: "Your service to our search for Reps throughout the country has been invaluable. We have now hired all the reps we need. Should we need to add reps in the future we will most certainly use RepHunter again." - Michael Wood, Ace Evert, Inc.

Principal Member #29405: "I have been very successful using your services and should have the territory that I was interested in filled in the near future with a person that I contacted using your services. It has worked out quite well and I wouldn't hesitate in using RepHunter again." - Garry Davis, Davis Diagnostics Limited

Rep Member #17522: "Very pleased with both the quality of product and the quantity of manufacturers that have contacted me to represent them. I would recommend Rephunter to any sales agency that either is looking for more lines or just looking for a change of venue, as this website hosts many opportunities." - Matt Cohen, Sales Rep.

Rep Member #12653: "I am currently an independent rep using RepHunter. So far, it's been GREAT! I have located many new lines, and am making a much greater income than I ever did when I was with a rep group!" - Andrea Jennings, Sales Rep

Principal Member #82545: "Hello Brenda: First of all, I want to give kudos to you for your outstanding help with this service. I believe this company to be top flight in integrity and customer service, a refreshing experience in this day and time. The application is extremely user friendly, all of the reps I contacted seemingly very honest individuals, and I would recommend this site to anybody looking to grow their business. Thank You, and I will definitely be back." - James Null, J&J Petroleum

Rep Member #39046: "Fabulous---I have wanted to change my field to medical, for some time..Trade shows..travel expenses---hours at the libary or internet--But, with Rep Hunter---NO EXPENSE--and everything just fit perfectly, such little effort and magnificent results!!!! Brenda is Great!!!!" - Mel Polunsky, Sales Rep

Rep Member #15734: "I have been very pleased with the quality of products and manufacturers that I have been able to contact through your listing. Your service is indeed a valuable source for reps." - Joel Tumale, Sales Rep

Principal Member #17062: "Rephunter has done the job as promised. We have acquired the desired amount of reps in the desired territories ... definitely gave us a return on our minimal investment. We look forward to working with you in the future." - Nick Joannides, Maui Babe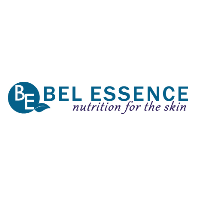 Principal Member #72710: "Talked to some great reps; once I get territories set up, I will come back for more." - Bel Essence

Principal Member #27851: "Thanks for your time and we enjoyed using Rep Hunter. Should we have a need in the future for this type of service again, we will definitely use your website." - Carrie Lennox, Sourcetec Industries

Principal Member #39018: "This is a wonderful website/service and I will certainly pass the link along to anyone I think could benefit from it. We have made contact with several reps and have had much success. What a wonderful service!" - Melissa Wright, Bamboo Bebe

Principal Member #83937: "Perfect!! We loved your service and when we need a new rep we will certainly reactivate. Thanks!" - Katie Davenport, Little Otters

Rep Member #14588: "Brenda, I am thrilled with how many responses I get from your services and that they are really real companies. I have referred people to RH and they love it and have picked up territories. I would recommend RepHunter to anyone who is seeking to find new lines. I have found a lot of great companies and met some potential prospects. Lots of opportunity here. Thanks RepHunter. Thanks for the Opportunity. Shame someone didn't think of this sooner." - Trudy Kearns, Sales Rep

Rep Member #13906: "Thank you for your services. I have received sufficient responses and found Rep-Hunter to be a great way to add product lines. I will utilize your services as frequently as needed to add additional lines." - Rick Davis, Sales Rep

Principal Member #26890: "I'm so glad that you have created this service for both reps and manufacturers. I have found some really great reps over the years ... through RepHunter and access to your data base has been integral to the process of growing our business. As always, a great service!! Thank you!" - Susan Kraft, Kraftworks Studio

Principal Member #55844: "It was a very easy service to set-up and use and entirely effective. Your service is very good." - Mark Barbour, Elastomer Technologies , Inc.

© Copyright 2001-2019 RepHunter, Inc. All Rights Reserved.