Principal 66572 is not active for one of the following reasons:
The member has found all the Independent Sales Reps they need at this time.
The Principal has requested that their profile be hidden or inactivated while they process existing contacts.
That user is not an active Principal.
The ID does not exist.
Some Testimonials from our members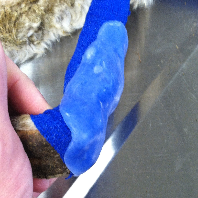 Principal Member #76537: "I had a great experience and would recommend your service!" - Kate Liddle, MakeITMarketUSA

Principal Member #14940: "Your service has been very valuable to our company, and I would highly recommend it to anyone searching for Reps, or reps searching for companies to represent." - Marvin Gorovitz, Mart Products, Inc.

Rep Member #7848: "This is awesome. I wish I new this site existed before." - Robert Petkus, Sales Rep

Principal Member #6814: "Matt & Jeff: In the three months that we have been using RepHunter, we have signed up and trained 11 Reps using the service. Six of these were in January. It is still a little early to judge the effectiveness of these Reps, selling our product, but I would have to say that I have been impressed with the quality of most all of the prospects who have contacted us through your service. These results far exceed our expectations and today, I would have to give RepHunter a "perfect 10" on its performance for our business. Thanks for you assistance." - Jim Smathers, EnergySuperStore.com

Principal Member #41402: "Brenda Sorensen, thanks for your help. Thanks to your web site we found reps for 90% of the country, and only have WA, OR, and ID to fill. We received many responses to our posting, and several multi-man and single rep agencies contacted us with interest in representing our company. We were able to turn over existing business to the reps we put on in each territory, as well as introduce new products for them to introduce to our end user and distributor accounts. We are also in print with our new 2010-2011 catalog to assist them in developing new accounts. As a former Independent rep myself, I appreciate the value of RepHunter and wish they were around when I started my first rep business in 1983." - Robert Damesworth, Suburban Tool, Inc.

Principal Member #17690: "You have a great service. I have all I need for now." - Flavia Abbate, Bolster Trading Pty Ltd

Rep Member #27042: "Your site has been great for my career." - Tom Gutoskey, Sales Rep

Principal Member #58931: "Great program, will be back!" - Jerry Greenstein, Wholesale Banners Online

Principal Member #27894: "RepHunter worked so well, that we filled our available spots for at least the next several months! It worked better than the newspaper want ads we ran and job board ads on the internet. It saved us hundreds of dollars." - Rosemary Andersen, Andersen Flaps Incorporated

Principal Member #29405: "I have been very successful using your services and should have the territory that I was interested in filled in the near future with a person that I contacted using your services. It has worked out quite well and I wouldn't hesitate in using RepHunter again." - Garry Davis, Davis Diagnostics Limited

Principal Member #42780: "I'll admit it now. I was skeptical that RepHunter would have the reps I was looking for but I plunged in and followed Brenda's posted advice anyway. What did I have to lose? Less than 60 days later I have all my territories filled with reps I'm excited about and everyone is filled with the vision of how things could be. I even have some "bench strength" in areas now. Thanks Brenda! RepHunter is exactly as advertised." - Greg Chambers, Mad Gringo

Rep Member #5652: "Dear RepHunter.net: Actually, the ONLY reason that I asked to have my profile discontinued is because I have gotten SO many good opportunities through RepHunter that I have reached a point where I just can not add anything more right now and do everyone justice! If I find that at some point in the future I would like to look for more Rep opportunities, I certainly would not hesitate to use your services. I will recommend your service to anyone I come across who is looking for Rep opportunities! Thanks for all of your help. Regards." - Dale Fredrick, Sales Rep

Principal Member #33212: "I'm impressed with the professional way REPHunter conducts its business. If I have another ocassion to look for reps you'll be the first company I will contact. Thank you." - Bruce Walborn, Graham Stamping Co.

Rep Member #12760: "Your website has been very helpful. I've been using Rephunter for ten years now and made very good connections. Brenda, your customer service has been excellent and I would recommend Rephunter to everyone who wants to increase sales. Thank you." - Robert Salzman, Sales Rep, R&R Enterprises

Rep Member #27866: "If you are searching for a Sales opportunity, I highly recommend RepHunter.net



I have been a member of RepHunter for over 5 years. They are my go-to provider whenever I am searching for the latest and greatest in Medical Sales opportunities. Their opportunities are fresh and focused. Their website is very user friendly.



Salespeople know that service is paramount. For the past five years, Brenda Sorensen has been my Service Rep. She is wonderful! She is both professional and kind. She always treats my questions and requests with a sense of urgency. This point is important because with most Independent Sales people, timing is everything. Thank you, thank you, Brenda.



If you are searching for Sales Opportunities, you will find them at RepHunter.net" - Jan Estes, Sales Consultant

Principal Member #9001: "Being an Australian company wanting to break into the US market with a new product was proving to be quite a maze until I came across your Rephunter site. My listing with Rephunter has been a success and I have secured the services of 4 interested parties who believe our product has great potential for them. I have formed an association with a company for warehousing, sales and distribution and the principal will also co-ordinate the other sales people throughout the USA. I originally had reservations at listing on a website unknown to me, but those reservations have been truly dispelled by the quality of people who have responded to my listing. I am recommending your site to a number of organisations in Australia." - Kevin Driscoll, Starbrush International

Principal Member #64527: "Your service is a benefit to our company. Will come back and use the service in the near future." - Sam Gaither, AIM Sports, Inc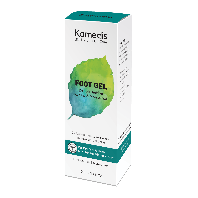 Principal Member #73664: "I had some success and I am happy with your service. For now I achieved my goals. Will be back." - Roni Kramer, Kamedis

Principal Member #68194: "We found some sales reps for our new product line. We will [re]subscribe to Rephunter when our new product becomes available around 4Q16." - Robert McDowell, Teledon Solutions

Rep Member #56341: "Brenda - just wanted to say that your web site is one of the best, most comprehensive, sites that I have ever run across. Also, you have been a big help with all of my questions and I appreciate it very much." - Gordon Berry, Advanced Modern Solutions

© Copyright 2001-2018 RepHunter, Inc. All Rights Reserved.