Principal 66572 is not active for one of the following reasons:
The member has found all the Independent Sales Reps they need at this time.
The Principal has requested that their profile be hidden or inactivated while they process existing contacts.
That user is not an active Principal.
The ID does not exist.
Some Testimonials from our members
Rep Member #37982: "Rephunter works well to get the word out there. (I've used the site myself to find lines). I wish more AV companies knew about Rephunter." - John M. Lee, Paradigm Strategic Marketing

Rep Member #37482: "I referred my friend to you yesterday. I gave him a rave review and I am very certain he will be using you to locate several reps in the near future. Thanks again for being a terrific resource. We have always used RepHunter to find new lines to represent. As we are expanding sometime in the near future we will begin to recruit additional sales reps to work for us as well. Thanks!" - Steven J Husak, Continents Apart, LLC

Principal Member #14130: "Thanks for the service. It has produced the desired results. We have contracted with two reps and consider RepHunter the most productive and cost effective service available. After spending hundreds of dollars on newspaper advertising, RepHunter produced the desired results on one month." - Ed Luossy, EZ RV Products Corp

Principal Member #6395: "Matt & Jeff, I have tried your service and am very pleased with the results. At this time I want to extend the service to the 6 month level. Please use the existing charge info to change my status to a Charter Subscription. Thank you." - Seth Frielich, North American Sales Manager, Unitronics Inc.

Principal Member #31897: "H*llova site! I like this. Your site features are a little bit of genius. Whoever put it together did a good job. I wish I would have thought of this idea." - Lee Gnatzig, Ad-Ventures

Principal Member #16390: "RepHunter ... is a very interesting application and works on a very good model. Thanks for your assistance and I look forward to working with you again." - Sajeel Qureshi, Computan Ltd.

Principal Member #16798: "We are very happy with your service, and your user-friendly website. We have many interested Reps to follow-up with, after only 1 month." - Ed Cassidy, CASSCO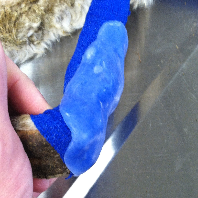 Principal Member #76537: "I had a great experience and would recommend your service!" - Kate Liddle, MakeITMarketUSA

Principal Member #10037: "I am very well staffed with reps and I can't thank your company enough. I have brought on 7 new reps. The team I brought on feels strong in moving my product. I will be recommending you to friends. When I am ready to grow some more I will be back." - Belann Miller, Thin Ice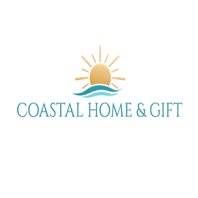 Principal Member #83619: "Very good service and I got the reps I need for now. I may come back in the future." - Antonio Azevedo, Proillume, LLC

Principal Member #61630: "I have brought on seven reps so I need to absorb these and get back to you in six months or so." - John Taylor, Tryon Clear View Group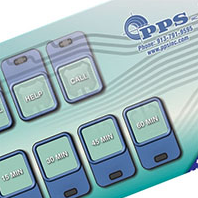 Principal Member #72733: "I will say I have enjoyed using the service. We have written agreements in place with 3 reps, 2 covering territories on the east coast and another in the Northwest. I found the platform to be user friendly and would recommend your service to others. It would also be my recommendation to stay on the monthly maintenance plan until we have located 2 more reps for the Southeast and Southwest." - Todd Horttor, PPS, Inc.

Principal Member #42295: "I made great contacts with major sales reps across the USA and was able to expand our product lines. I would highly recommend using RepHunter as a tool to reach many quality distributors and salesmen." - Ho Pham, Real Fish Bait Company LLC

Rep Member #8825: "I visited your site yesterday on recommendation from another Independent Rep. It is excellet! I registered and completed my profile this morning and within 2 hours had received a call from a manufacturer that is very promising." - Tom Raatikaninen, Sales Representative

Rep Member #40892: "Brenda, thought I would just drop you line to let you know what a great job you are doing. Your website has helped me to grow my Rep business. I have used you for 2 years now and can really tell the difference in your leads verse's other Rep websites. I especially like your prompt attention when I have a problem. You get back to me very quickly to solve any problem I might have. Keep up the good work." - Lane S. McCutcheon, Sales Rep

Principal Member #58931: "Great program, will be back!" - Jerry Greenstein, Wholesale Banners Online

Rep Member #80228: "Thanks Brenda. Your company is very helpful and we have used your site for over 7 years to grow our business. We have some excellent suppliers due to your site. Keep up the great work. I love you guys." - Robert Webb, Sales Rep

Rep Member #56341: "Brenda - just wanted to say that your web site is one of the best, most comprehensive, sites that I have ever run across. Also, you have been a big help with all of my questions and I appreciate it very much." - Gordon Berry, Advanced Modern Solutions

Principal Member #55663: "I have to tell you that you guys put together a PHENOMENAL website and service. I could not believe the amount of interest in our services and the serious minded individuals who responded. It is extremely refreshing and I was overwhelmed with responses and could not get to all of them! I will write a testimonial in my next email. I only needed three reps, and that is how many I hired through RepHunter. I will keep going as soon as I finish training these guys and having them produce, I will keep adding more and more reps so long as they are successful. This site is pure gold. Thank you again!" - Yasmin Khalil, APS

Principal Member #49215: "Our objective of finding reps was reached and, for the time being, we will not be subscribing new reps. Will definitely be back when needing more reps. Keep up with the great service you guys provide!" - Luiz Francisco Schmidt, Mundial Personal Care, LLC

© Copyright 2001-2018 RepHunter, Inc. All Rights Reserved.