Principal 62803 is not active for one of the following reasons:
The member has found all the Independent Sales Reps they need at this time.
The Principal has requested that their profile be hidden or inactivated while they process existing contacts.
That user is not an active Principal.
The ID does not exist.
Some Testimonials from our members
Principal Member #64423: "I was immediately contacted by a woman who has manages a rep group of 17. She is perfect and we are doing business together. For now - this is all the growth I can handle. In six months or so, when I have caught up again - I will definitely sign up again. So - please cancel my subscription for now and I will be back when I am ready to support more sales! Thank you!" - Carol Young, Carol Young Silver

Principal Member #70057: "We had great results and will surely be back as soon as we need. Awesome tool. It is all true. It worked out great for us. The tool is awesome and your (you) customer service is really good." - Rafael Rohden, Twisti Group

Rep Member #9788: "Rephunter.net is the most valuable tool for communication with manufacturer's that I have ever found. If only I could have known about this tool sooner! I would gladly offer any testimonial that would benefit your great service." - Glenn Probert, Probert & Design Associates

Rep Member #27866: "If you are searching for a Sales opportunity, I highly recommend RepHunter.net



I have been a member of RepHunter for over 5 years. They are my go-to provider whenever I am searching for the latest and greatest in Medical Sales opportunities. Their opportunities are fresh and focused. Their website is very user friendly.



Salespeople know that service is paramount. For the past five years, Brenda Sorensen has been my Service Rep. She is wonderful! She is both professional and kind. She always treats my questions and requests with a sense of urgency. This point is important because with most Independent Sales people, timing is everything. Thank you, thank you, Brenda.



If you are searching for Sales Opportunities, you will find them at RepHunter.net" - Jan Estes, Sales Consultant

Principal Member #72222: "Thank you for this service. It is really quite genius and user friendly. I found it very effective to communicate efficiently with others. It did get us on the right path." - Randy Kinnison, Visualign, LLC

Rep Member #11523: "I made contact with a medical equipment supplier that I am now representing in Florida. It was exactly what I was looking for. RepHunter is a great contact point for independent contractors like me." - Steve Thomas, Sales Rep

Principal Member #59517: "We have some reps we are working with; want to hold off bring any more on at this time. We will be back." - Joe Soprano, CGI Sports Memories, Inc.

Principal Member #50349: "We are in negotiations with several reps across the country. We are very happy with your service: we just can't handle more right now!" - Kay Connor, Kay Connor Designs

Principal Member #75493: "I was skeptical at first, but RepHunter delivered! As we grow and continue to expand, we will be sure to utilize this wonderful source and service." - Natalie Sudit, SHASHI, LLC

Principal Member #8378: "We have obtained four new Sales Reps and are working on signing on a fifth. We are all set for now, so I would like to put our monthly listing on hold until we need to do it again." - Bill Parrish, Industrial Transfer and Storage, Inc.

Principal Member #56638: "Dear Jeff and Brenda, In addition to utilizing your website to build a rep force for one of our sister companies, we also recommend it to manufacturing clients as an integral part of any Sales and Marketing Action Plan. RepHunter makes the process of finding and qualifying reps easy and efficient, matching rep expertise with a manufacturer's needs. We believe that a RepHunter affiliation is a superb investment in business development." - Bonnie Longbotham, Tickle & Woo, LLC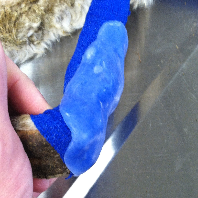 Principal Member #76537: "I had a great experience and would recommend your service!" - Kate Liddle, MakeITMarketUSA

Principal Member #10037: "I am very well staffed with reps and I can't thank your company enough. I have brought on 7 new reps. The team I brought on feels strong in moving my product. I will be recommending you to friends. When I am ready to grow some more I will be back." - Belann Miller, Thin Ice

Principal Member #7615: "I have found this service highly valuable, have identified 20-25 solid reps. Thanks for a great service!" - Dick Meloy, Diversified Products Company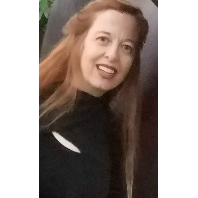 Rep Member #3286: "I still love your web site and tell so many friends about you. This is truly a MUST for any sales person who wants to go from ordinary to superstar." - Mary Pead, Sales Rep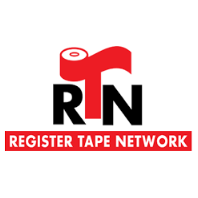 Principal Member #76359: "We are temporarily placing our account on hold. We do plan to come back! Thank you for your services and great customer support. I would love for more people to know what you are offering and for them to try it out. If my little blurp helps I would be so happy!" - Sue Thelen, Register Tape Network

Rep Member #8825: "I visited your site yesterday on recommendation from another Independent Rep. It is excellet! I registered and completed my profile this morning and within 2 hours had received a call from a manufacturer that is very promising." - Tom Raatikaninen, Sales Representative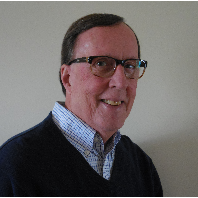 Rep Member #14052: "I think your program is very well thought out. You are providing a valuable service to both manufacturers and reps. I've checked out several other similar sites and you have the best that I've found so far. Keep up the good work!" - David Ring, Sales Rep.

Principal Member #65985: "Good service. I found people that I will be using as sales reps for my company." - Joe Walker, Piping Supplies Inc

Rep Member #69014: "I wanted to find a new product line that offered recurring revenues, strong commissions and a protected sales territory. I found it on RepHunter in less than two hours. Within 24 hours I had spoken with the CEO who had posted the position on RepHunter. Within 48 hours we had signed agreements in place, and it's "off to sales races" for me. My RepHunter experience has been truly amazing." - Gary Lux, Cold Mountain Infrared, LLC

© Copyright 2001-2018 RepHunter, Inc. All Rights Reserved.