Principal 62555 is not active for one of the following reasons:
The member has found all the Independent Sales Reps they need at this time.
The Principal has requested that their profile be hidden or inactivated while they process existing contacts.
That user is not an active Principal.
The ID does not exist.
Some Testimonials from our members
Principal Member #28337: "I am very pleased with the results RepHunter has offered and have perhaps taken on as many as ten qualified independent representatives as a result of my listing. The product you offer is of high quality and value." - Davis Wolf, Ice Jacket, Inc.

Principal Member #44750: "We are satisfied with the RepHunter service and will be back for more. Thanks for being such a great tool. We should have used your services a long time ago. " - Hans Kohte, In Your Face LLC

Rep Member #17358: "Hi Brenda, Thank you so much for your help! I have really good news, I was looking at Hot Opportunities and saw [an ad] and after some back and forth, I was offered the New England Sales position with them. The owner is super nice and incredibly interactive as an owner. I can hardly believe that no one in New England was selling the line. This is the best thing to ever happen to me as far as outside sales goes!" - Matt Cohen, Integrity Sales Agency

Principal Member #44052: "I just want to tell you Brenda, that your website is fantastic. I had no idea where I was going to find a distributor, and your website provided about 40 leads in 30 days, and located 4 solid sales reps already. I should have a lot of orders for my tree guards very soon. As a first time importer, I had no idea where to find distributors to market my product; that is, until I found RepHunter.net. In a matter of days, my mailbox was filled with distributors, sales reps interested in knowing more about my product. I replied to all of them with my standard sell sheet and inserted their personal contact information that I got from the RepHunter profile. By personalizing a sell sheet that they could distribute to retailers, there was instant interest in selling my product. In about 4 weeks, I started to get orders. This is the best investment I ever made." - Jim Saunders, Tree Armor

Principal Member #18042: "I'm not usually impressed with most businesses' efficiency, professionalism and customer service, but you guys have been nothing short of AMAZING! I've been amazed with the results so far. My Display Ad was up today, and I already have 2 reps calling me desiring to start ASAP, with another 5 that I've personally contacted who are all really interested! I've looked at ALL of the other competitors out there, and have had no where the results that I've had so far with Rephunter.net, in one day! Wish I could get a refund with the other companies that I wasted my money on. THANK YOU!" - Mike Trillo, businesscardmarketinggroup.com

Principal Member #70057: "We had great results and will surely be back as soon as we need. Awesome tool. It is all true. It worked out great for us. The tool is awesome and your (you) customer service is really good." - Rafael Rohden, Twisti Group

Rep Member #20815: "I have been a member of Rep Hunter for many years, and found it easy to work with. They have given me a great satisfaction and great response at any time when I need their help. Brenda has always be there for me with her kind and helpful advice and to answer my needs." - James Paquette, Sales Rep

Rep Member #12127: "Thank you for ... your great website." - Robert Resner, Sales Rep

Principal Member #62832: "Thanks for the help, great service and we will be back." - Ross McEwen, Mission LED Lighting Co

Principal Member #37175: "This was a very worthwhile expenditure. Service was excellent and there were a large number of reps to review and contact. We found several strong candidates. I would use you again without hesitation. Thank you!" - Jodi Levine, EMERGENTag LLC

Principal Member #9588: "Thank you for your support. We have been successful in adding several new reps." - Roy Welch, Optoloco

Rep Member #12760: "Your website has been very helpful. I've been using Rephunter for ten years now and made very good connections. Brenda, your customer service has been excellent and I would recommend Rephunter to everyone who wants to increase sales. Thank you." - Robert Salzman, Sales Rep, R&R Enterprises

Principal Member #31433: "This is my third time re-subscribing to RepHunter. Site is incredible. Great service. I have staffed three start-ups with you guys. Cannot wait to get started again!" - Patrick Lee, Top Line Ventures

Rep Member #42910: "Not only was RepHunter able to match us up with outstanding manufacturers within days..the quality service they provide is outstanding. Don't worry about lost contacts or questions concerning current clients...Brenda Sorenson was always there - every step of the way! RepHunter is our favorite and most effective web site for obtaining new products!" - John C. Warner, Sales Rep

Rep Member #41936: "Love your company!! Really appreciate being a rep using your service." - Kirk L, Canandaigua, NY

Principal Member #62959: "I got so many responses that I have to work on manufacturing before I contact any more." - Ernest Johnson, Red's Texas LLC

Principal Member #22879: "Thank you for the good service and personal assistance. My contact with RepHunter has been helpful and, if need be, I will re-subscribe at a later date." - Deborah Childress, BlindSpot Mirrors

Rep Member #34685: "I can tell you how important RepHunter has been to me. Thank God it's around. I've been sales for 35 years and since working with RepHunter everything has changed for the better. I've been able to expand my operation and increase my income. Many opportunities exist with the RepHunter website. They have given me the opportunity to expand and diversify. The follow up on the program by Brenda has been excellant as sometimes we get in a rut and need some help, and she has been great for that." - Richard Ventresca, Sales Rep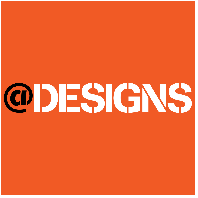 Principal Member #76701: "This is such an easy platform to follow. Thank you for helping us with building a team of sales associates." - Caio Amaral, AT Designs USA, LLC.

Principal Member #50349: "We are in negotiations with several reps across the country. We are very happy with your service: we just can't handle more right now!" - Kay Connor, Kay Connor Designs

© Copyright 2001-2018 RepHunter, Inc. All Rights Reserved.