View Profile:Principal# 42728
Principal 42728 is not active for one of the following reasons:
The member has found all the Independent Sales Reps they need at this time.
The Principal has requested that their profile be hidden or inactivated while they process existing contacts.
That user is not an active Principal.
The ID does not exist.
Some Testimonials from our members
Principal Member #49237: "Overall I've had great response .... rep hunter did what I wanted it to do for my company. I now need some time to regroup and train the reps I have brought on ...." - P.J. Spell, Image Advertising

Principal Member #18456: "I am pleased thus far...of my original 35 contacts I have gotten responses from all but 1...I have 8 that I am still communicating with..of those 8 I am getting ready to hire 5...these 5 represent coverage of 24 States...So...My hat is off to your service." - Guy W. York, Omni Massage Systems

Rep Member #56341: "Brenda - just wanted to say that your web site is one of the best, most comprehensive, sites that I have ever run across. Also, you have been a big help with all of my questions and I appreciate it very much." - Gordon Berry, Advanced Modern Solutions

Principal Member #26890: "I found some more great reps to help us take our business to the next level. There's always a few that don't work out for one reason or another, but it IS a "numbers game". My only disappointment is that sometimes I find multiple great reps for a certain territory and can't hire them all!" - Susan Kraft, Kraftworks Studio

Principal Member #32977: "Brenda, your website is amazing and I find myself after being on it for just a few weeks overwhelmed by the responses/results. I may need to put a hold on my account again as I literally can't keep up with the requests. This is the 2nd time I have had to cancel because of overwhelming responses from your website. With Rephunter, you get much more than you pay for and I thought I would subscribe longer than 1 month this time but as I said, 'It works!'" - Jerry Erickson, Advanced Mobile Power Solutions

Principal Member #30745: "We'd like to express our satisfaction with your service. We have found some reps with your help. We will recommend some others in China to subscribe." - Jessie Song, Inspiration Kitchen Knife Company

Rep Member #17522: "I have successfully acquired 3 awesome lines." - Priscilla Mitchell, Sales Rep

Rep Member #14240: "Rep hunter is fantastic. In all my years of being a rep (29) this is the very best organization I have ever seen as a positive influence in assisting reps. You have it totally organized and professionally managed." - Fred A. Zohlman, Sales Rep

Principal Member #73316: "Brenda--first day had a lot of action. We contracted Louis F. for PA, MD, DL; has 5 reps. I got my money's worth in one day! Thank you for talking me into RepHunter." - Jerry Ayers, Sally's Garden Throws

Principal Member #15295: "The response from the reps has been very good. I am well satisfied with your service." - Tom Romano, Phayton International

Rep Member #10331: "I just stumbled onto your site. It is awesome, I'm very Impressed! I've already received two phone calls from manufacturers!" - L. Spagnolo, Territory Manager

Principal Member #51644: "Hello, Fantastic service. Cancelling for now, but I will be back in a few months. Like everything you offer and service keeps getting better. Thanks." - Derrick Thomas, Axsysnet

Rep Member #14404: "In a few weeks I have been able to find two new high quality companies to represent that fit my target markets and my experience. I have also been contacted by approximately five other companies looking for reps in related markets in my geographic territory. Thanks." - Patrick M. Arguinchona, Sales Rep

Principal Member #14728: "I do believe I made the right decision subscribing with rephunter.net two weeks ago, because your guys know how to take care of your business and your customer." - Sherry Cui, Go Cuti Go, Inc.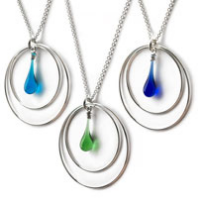 Principal Member #75027: "I got a great response from the reps I contacted and who contacted me. I am currently on-boarding 6+ reps!" - Tawny Reynolds, Sundrop Jewelry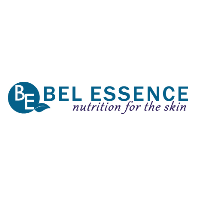 Principal Member #72710: "Talked to some great reps; once I get territories set up, I will come back for more." - Bel Essence

Principal Member #12002: "I see we already have one response from a rep looking for opportunities. RepHunter is the best website of its kind and I have tried a few." - Tony Hall, Professional Products and Serv

Rep Member #79779: "Excellent two way communication between the manufacturer and distributor (rep) ensuring both profiles are accurate and up to date. Clearly recognize both parties have to win." - Stephen Marshall, Sales Rep

Principal Member #28533: "I have so many reps I'm trying to set up from just a one month subscription that I need to catch up before looking for more! I am very pleased with RepHunter.net!
" - Kelli Clough, My Lullabug

Principal Member #65365: "I found three excellent candidates within one day! I interviewed two and hired one just two weeks ago. Since I am only looking for Northeast Ohio representation, I have all the rep contacts I need for now." - Jerry Duber, Lubrication Solutions

© Copyright 2001-2019 RepHunter, Inc. All Rights Reserved.