View Profile:Principal# 42728
Principal 42728 is not active for one of the following reasons:
The member has found all the Independent Sales Reps they need at this time.
The Principal has requested that their profile be hidden or inactivated while they process existing contacts.
That user is not an active Principal.
The ID does not exist.
Some Testimonials from our members
Principal Member #69408: "Thanks Brenda: [Your weekly] email update format is VERY helpful. Business leaders do not really have time to go into the site to check status, and the below proactive approach solves that problem. Gives us an easy list to scan." - Gary Armstrong, Alpine Innovations, LLC

Rep Member #16143: "I am positively taken with the breadth of companies shown. Frankly, I am amazed that in this day and age a company can deliver more than one would expect. You have accomplished this, and I am more than pleased." - Steven Lowen, Sales Rep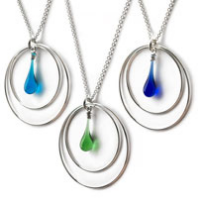 Principal Member #75027: "I got a great response from the reps I contacted and who contacted me. I am currently on-boarding 6+ reps!" - Tawny Reynolds, Sundrop Jewelry

Rep Member #41682: "RepHunter has been a great site, especially for a new rep company." - Jim Willis, Sales Rep

Principal Member #71509: "I currently am working with 3 reps!! I'm going to work with these reps, then when I get ready for more, I'll be back!! Thanks!!" - Rosanne Hodges, Archer & Cove

Principal Member #44207: "I had success in communicating with reps, promotion is in progress, at this time we I used all our market segment professionals list, I shall be back in a month. It has been great to work with your company. Thank you." - Tatyana Abramov, LMT TILE MURALS LLC

Rep Member #37982: "Rephunter works well to get the word out there. (I've used the site myself to find lines). I wish more AV companies knew about Rephunter." - John M. Lee, Paradigm Strategic Marketing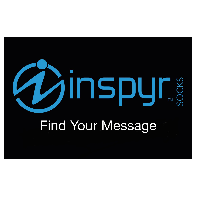 Principal Member #66933: "Thanks RepHunter and Brenda. I had great success and will keep you all in the loop of Inspyr socks rise to stardom. In two sentences I can tell you that Inspyr Sock Co had incredible success with RepHunter and our client service rep, Brenda. I found 12 reps in two weeks of doing business with RepHunter. Sorry but I need another sentence to say thanks, thanks RepHunter and keep inspyring the rep world. You rock!!" - John Cawley, Inspyr Socks

Principal Member #52629: "I have been pleased with the quality of your service and your attention to customer service. I have contacted several reps through your service and our company is well on its way to establishing a sales forces throughout the United States and Canada thanks in part to your service. Thanks for the quality service." - Peter Thompson, DirectImage Cards

Principal Member #16390: "RepHunter ... is a very interesting application and works on a very good model. Thanks for your assistance and I look forward to working with you again." - Sajeel Qureshi, Computan Ltd.

Principal Member #17182: "I really like what you have done with RepHunter. The program works really good and after only one day have reps getting a hold of me." - Todd Outman, Golf4Sale.Net

Rep Member #11577: "As an independent rep looking for additional lines to carry, I just want to say I think your service is great. Thank you. I will recommend your service to all my contacts." - Michael J. Mucaria

Principal Member #6873: "Thank you from all of us at Atomicfuzz. Your service placed us with several qualified reps throughout the country." - R.J. Knoll, Atomicfuzz

Principal Member #3282: "Rephunter.net has allowed PPA to communicate our services internationally through an experienced outside sales force, almost instantaneously, and without any additional overhead. We highly recommend them." - Bill Bisignano, Princeton Profit Associates

Principal Member #26003: "The web site has been very helpful and we have been pleased with the results." - Rob York, Relational Solutions, Inc.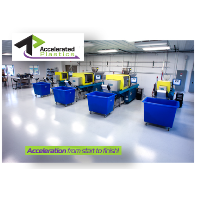 Principal Member #70779: "I wanted to thank you again for all of your assistance yesterday in getting me started with RepHunter. As a result of your help, today I have been involved with my search and responding back to the potential Reps that contacted me. In fact, I have been in communication with three already! The more I work with the site, the more comfortable I am navigating through it. Thank you, again Brenda. I really appreciate the time (and patience) that you had given me!" - Ken Heintz, Accelerated Plastics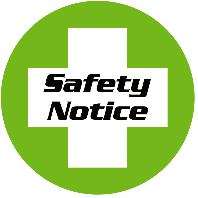 Principal Member #66711: "This site is great! We didn't expect results so quickly! Thanks for an awesome service!" - Dennis Albert, Safety Notice Corporation

Principal Member #32579: "I'm so happy to have found you. I was stumbling along on my own, ready to go back to flipping burgers at McD's. I especially enjoy the straight-up in-your-face attitude in your training pages. Just what I need, and I've modified my profile at least a dozen times these last two days." - Ray Grant, MegapulseUS

Rep Member #37482: "I referred my friend to you yesterday. I gave him a rave review and I am very certain he will be using you to locate several reps in the near future. Thanks again for being a terrific resource. We have always used RepHunter to find new lines to represent. As we are expanding sometime in the near future we will begin to recruit additional sales reps to work for us as well. Thanks!" - Steven J Husak, Continents Apart, LLC

Rep Member #10331: "I just stumbled onto your site. It is awesome, I'm very Impressed! I've already received two phone calls from manufacturers!" - L. Spagnolo, Territory Manager

© Copyright 2001-2019 RepHunter, Inc. All Rights Reserved.