View Profile:Principal# 42728
Principal 42728 is not active for one of the following reasons:
The member has found all the Independent Sales Reps they need at this time.
The Principal has requested that their profile be hidden or inactivated while they process existing contacts.
That user is not an active Principal.
The ID does not exist.
Some Reviews from our members
Rep Member #38353: "I cannot say enough about your website. Since my joining in August I have found 2 new lines but one particularly in the Robotic Automation sector. This sector is extremely lucrative and the company I will work with has one of the highest commission structures to date. I cannot say enough how viable your service is. I have told 7 of my collegues who were let go from an aerospace plant a year ago that if they want to get back into the arena this is where to go.

Thank you so much for opening the doors of communication for reps and companies to work together without the red tape and hassle.

Everyone really needs to see how effective your site is in this economy." - Lollie Baker, Sales Rep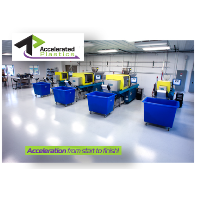 Principal Member #70779: "I wanted to thank you again for all of your assistance yesterday in getting me started with RepHunter. As a result of your help, today I have been involved with my search and responding back to the potential Reps that contacted me. In fact, I have been in communication with three already! The more I work with the site, the more comfortable I am navigating through it. Thank you, again Brenda. I really appreciate the time (and patience) that you had given me!" - Ken Heintz, Accelerated Plastics

Principal Member #65365: "I found three excellent candidates within one day! I interviewed two and hired one just two weeks ago. Since I am only looking for Northeast Ohio representation, I have all the rep contacts I need for now." - Jerry Duber, Lubrication Solutions

Principal Member #69408: "Thanks Brenda: [Your weekly] email update format is VERY helpful. Business leaders do not really have time to go into the site to check status, and the below proactive approach solves that problem. Gives us an easy list to scan." - Gary Armstrong, Alpine Innovations, LLC

Principal Member #7704: "We have contracted 7 reps to date and need time to work with them. As we continue to expand we will be back!" - Tony Camarota, EPOX-Z Corporation

Principal Member #42295: "I made great contacts with major sales reps across the USA and was able to expand our product lines. I would highly recommend using RepHunter as a tool to reach many quality distributors and salesmen." - Ho Pham, Real Fish Bait Company LLC

Principal Member #64083: "We have appointed several reps and now we will be busy training them and getting them started. We will come back when we need to cover more territories. Thanks." - Rakesh Govind, PRD Tech, Inc

Principal Member #15577: "We have set up the required reps in the territories we were seeking, and want to thank you for your wonderful website product." - David Synchyshyn, Gillis Quarries, Ltd.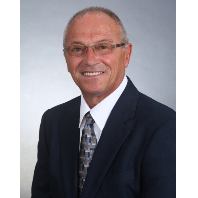 Rep Member #19204: "I have been working with RepHunter for a number of years and have always had good success, but in the last 9 months I have added 5 new RepHunter manufacturers to my list of clients! This has dramatically increased my business / revenue!! We have been in business for 21 years and because of RepHunter this could be our best year ever! Also, the staff at RepHunter is always available to help!" - Jerry Campanella, Sales Rep

Principal Member #31433: "This is my third time re-subscribing to RepHunter. Site is incredible. Great service. I have staffed three start-ups with you guys. Cannot wait to get started again!" - Patrick Lee, Top Line Ventures

Principal Member #7250: "We got lots of responses and were very happy with your service." - Thorn Mead, Pootatuck Corporation

Principal Member #44750: "We are satisfied with the RepHunter service and will be back for more. Thanks for being such a great tool. We should have used your services a long time ago. " - Hans Kohte, In Your Face LLC

Principal Member #17229: "Thank you for the excellent service ... we have found some great people from your system." - Aaron Rosenthal, TMG Home Decor Inc.

Principal Member #16890: "We have received the best results from your system as compared to the two others we tried. Thanks." - Ted Hubert, Superseal Construction Products

Principal Member #41588: "Go to http://www.rephunter.net, great service, nominal fee, we able to find some. Try it and you will like it. (Via LinkedIn, Manufacturer Reps Group)" - Isam Shakour, Shax Engineering and Systems

Rep Member #4573: "Dear Sirs: Thank you very much for developing Rephunter.net. What an excellent service to provide for Independent Reps and Manufactures to connect. We look forward to using your web site to promote our services to those manufactures needing representation in the Southeast Texas and Southwest Louisiana area." - Charles Cole, Sales Rep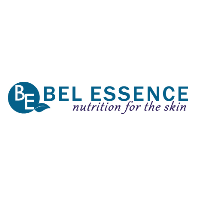 Principal Member #72710: "Talked to some great reps; once I get territories set up, I will come back for more." - Bel Essence

Principal Member #16798: "We are very happy with your service, and your user-friendly website. We have many interested Reps to follow-up with, after only 1 month." - Ed Cassidy, CASSCO

Rep Member #13906: "Thank you for your services. I have received sufficient responses and found Rep-Hunter to be a great way to add product lines. I will utilize your services as frequently as needed to add additional lines." - Rick Davis, Sales Rep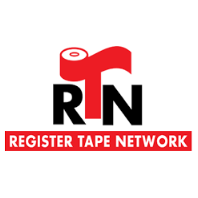 Principal Member #76359: "We are temporarily placing our account on hold. We do plan to come back! Thank you for your services and great customer support. I would love for more people to know what you are offering and for them to try it out. If my little blurp helps I would be so happy!" - Sue Thelen, Register Tape Network

© Copyright 2001-2020 RepHunter, Inc. All Rights Reserved.