Principal 21075 is not active for one of the following reasons:
The member has found all the Independent Sales Reps they need at this time.
The Principal has requested that their profile be hidden or inactivated while they process existing contacts.
That user is not an active Principal.
The ID does not exist.
Some Testimonials from our members
Principal Member #14190: "Your service was excellent! I got all the reps I can handle for now. We expect some serious growth due to the utilization of RepHunter." - Brian Rawlson, Ekklesia Apparel Co.

Rep Member #11523: "I made contact with a medical equipment supplier that I am now representing in Florida. It was exactly what I was looking for. RepHunter is a great contact point for independent contractors like me." - Steve Thomas, Sales Rep

Principal Member #79587: "We had a great response and need to take a break to onboard these reps. We will be back in the spring." - Gary Martin, Sitrep Inc

Principal Member #16390: "RepHunter ... is a very interesting application and works on a very good model. Thanks for your assistance and I look forward to working with you again." - Sajeel Qureshi, Computan Ltd.

Principal Member #10789: "Finished my current project. Very happy. New contract coming to help another OEM find reps." - Steve Enes, Simcona Electronics

Principal Member #16305: "You folks continue to earn our respect in the manner in which you do business. You are the best thing going in filling rep positions and I thank you so much for the level of professionalism you bring to the table. It is unmatched. You have allowed a small company the opportunity to compete with the big boys in the talent search for qualified reps." - Martha Martin, Foam Tech and Door Tech

Principal Member #30945: "It is an excellently run program. I am certain we will be back." - Richard Rossi, Beltway Inc.

Principal Member #83937: "Perfect!! We loved your service and when we need a new rep we will certainly reactivate. Thanks!" - Katie Davenport, Little Otters

Principal Member #3282: "Rephunter.net has allowed PPA to communicate our services internationally through an experienced outside sales force, almost instantaneously, and without any additional overhead. We highly recommend them." - Bill Bisignano, Princeton Profit Associates

Principal Member #48880: "We are no longer looking for reps, but would use your services again if the need arises in the future." - Brian Ross, Trans-Industries

Principal Member #71395: "Your program is amazing and has helped us reach out to numerous reps. We will be back when it is required." - Matthew Mc Mullen, Jamboo Headphones

Principal Member #7250: "We got lots of responses and were very happy with your service." - Thorn Mead, Pootatuck Corporation

Rep Member #7718: "I have been very pleased with your site and all the contacts I am receiving. Keep up the good work." - Ron Hoover, Sales Rep

Principal Member #63468: "It was a very good site and I made good contacts that I am working with currently." - Mark

Rep Member #8825: "I visited your site yesterday on recommendation from another Independent Rep. It is excellet! I registered and completed my profile this morning and within 2 hours had received a call from a manufacturer that is very promising." - Tom Raatikaninen, Sales Representative

Principal Member #51644: "Hello, Fantastic service. Cancelling for now, but I will be back in a few months. Like everything you offer and service keeps getting better. Thanks." - Derrick Thomas, Axsysnet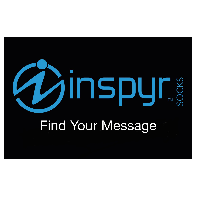 Principal Member #66933: "Thanks RepHunter and Brenda. I had great success and will keep you all in the loop of Inspyr socks rise to stardom. In two sentences I can tell you that Inspyr Sock Co had incredible success with RepHunter and our client service rep, Brenda. I found 12 reps in two weeks of doing business with RepHunter. Sorry but I need another sentence to say thanks, thanks RepHunter and keep inspyring the rep world. You rock!!" - John Cawley, Inspyr Socks

Principal Member #64423: "I was immediately contacted by a woman who has manages a rep group of 17. She is perfect and we are doing business together. For now - this is all the growth I can handle. In six months or so, when I have caught up again - I will definitely sign up again. So - please cancel my subscription for now and I will be back when I am ready to support more sales! Thank you!" - Carol Young, Carol Young Silver

Principal Member #16798: "We are very happy with your service, and your user-friendly website. We have many interested Reps to follow-up with, after only 1 month." - Ed Cassidy, CASSCO

Principal Member #32579: "I'm so happy to have found you. I was stumbling along on my own, ready to go back to flipping burgers at McD's. I especially enjoy the straight-up in-your-face attitude in your training pages. Just what I need, and I've modified my profile at least a dozen times these last two days." - Ray Grant, MegapulseUS

© Copyright 2001-2018 RepHunter, Inc. All Rights Reserved.